'American Idol' Alum Jennifer Hudson Proudly Flaunts Her Toned Abs after Working Out
While flaunting her abs, Jennifer Hudson revealed her art-inspired workout space that featured a giant mural of her. She also disclosed her choice of music when working out. 
Jennifer Hudson proudly revealed the results of her workouts in a post promoting positivity. Capturing her latest session in videos, the singer flaunted her flat abs as well as her art-inspired gym and choice of workout music.
ABS, ART, AND MUSIC
Viewers of Jennifer's post will be quickly drawn to a stunning mural of her that dominates her gym. Standing at the center, Jennifer takes a selfie through her wall-to-wall mirror. Her abs are evidently flat and emphasized when she raises one hand in the air.
Jennifer's talent has been making headlines ever since she lost to Fantasia Barrino in the third season of "American Idol."
Shortly after, Jennifer walks closer to the mirror to reveal more of her fit shape. The music of Destiny's Child plays in the background. The "American Idol" alum revealed in her caption that it was an essential part of her workouts, her "anthem" as she put it.
In another video, Jennifer is on the floor and only her legs are visible. She performs some leg raises while allowing her fans to admire the artwork above her. She credits artist Menace Resa in her caption where she also reflects on her weight-loss journey.
"I'm so glad my mother always taught me to never depend on nobody else! If u want something done right , u got to do it yourself and if I don't do it , it don't get done !"
A POWERFUL DUET
Jennifer's post comes just days after she wowed audiences with her striking rendition of "Beauty and the Beast" with John Legend.  The performance was part of "The Disney Family Singalong: Volume II" aired on ABC.
The remote performance saw Jennifer's powerful voice blending with John's soothing vocals as he played the piano.  Scenes from the Disney film were also featured.
A LOSER'S WIN
Jennifer's talent has been making headlines ever since she lost to Fantasia Barrino in the third season of "American Idol." Proving you don't have to win to be a winner, the seventh placer made her mark two years later when she appeared on the critically acclaimed film, "Dreamgirls" and won an Oscar, a Golden Globe, and SAG Award for it.
As her name shot to fame, Jennifer continued to shine with her music. She won Grammys for her self-titled album released in 2008 as well as for her participation in the Broadway soundtrack of "The Color Purple" which she starred in in 2015.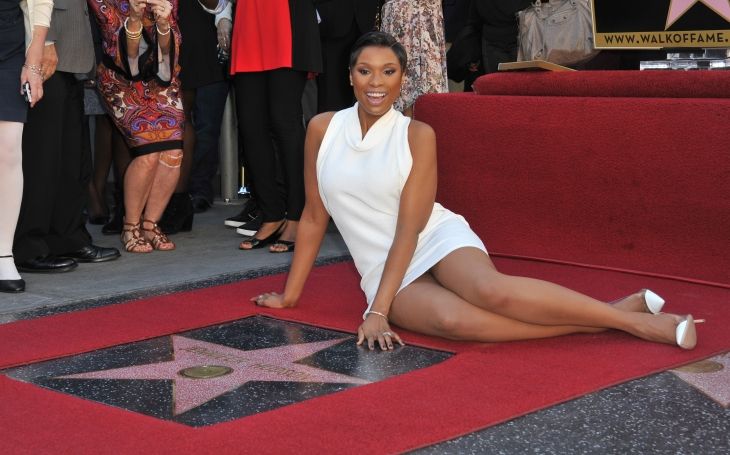 Truly, Jennifer is an inspiration to many not just for her talents but for her determination to reach her dreams. Be it in the music studio, the film set, or her gym, she is quite the achiever.