Karl Malone's Mother Raised Him after Dad Took His Life — Inside the NBA Legend's Upbringing
The Basketball Hall of Fame inductee lost his father before he could even remember him, but life gave him a mother that was to become a rock for her famous child, who has never ceased to honor her.
56-year-old former professional basketball player Karl Malone is known for his impressive record during the 18 years he spent with the Utah Jazz, where he earned the nickname "The Mailman" because he always delivered.
During the last season of his career, Karl switched to the Los Angeles Lakers, to the delight of his mother, who was a big fan of the team. Unfortunately, the two couldn't enjoy this for long since she died that same year (2003).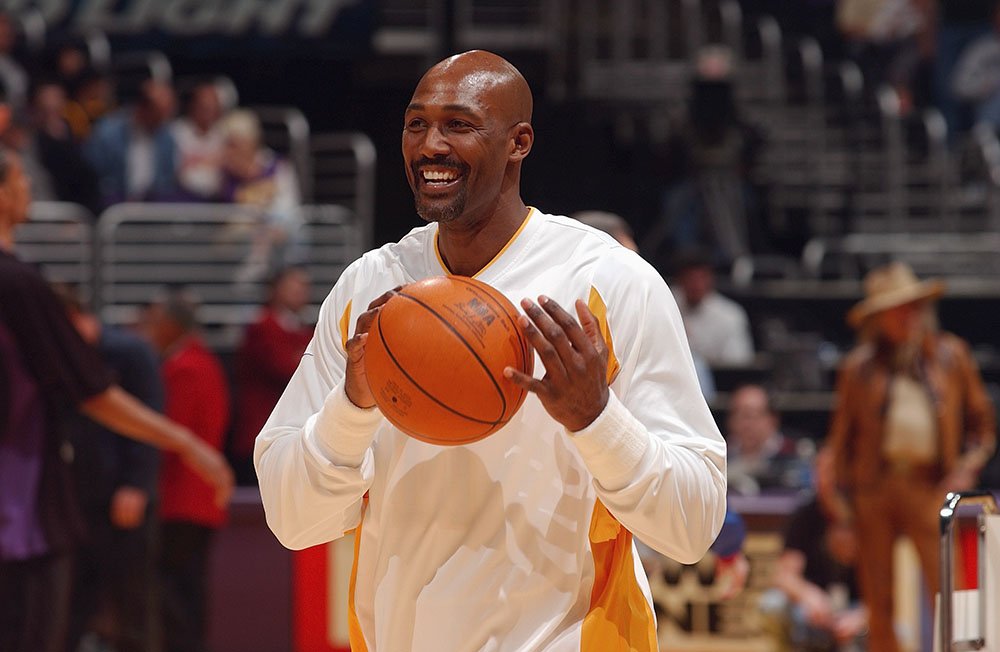 In 2010, Karl was inducted into the Basketball Hall of Fame, and now he is a respected figure back in his hometown Louisiana, where he owns several ranches and businesses and likes to feel like an ordinary member of the community.
But there is not a day that Karl doesn't think about his late mother, whose wisdom and love deeply shaped the man he has grown to be.
MOTHER SHIRLEY
After his father committed suicide, Karl's mother Shirley Jackson Malone was left to raise the future basketball star and his siblings by herself in the town of Summerfield, Louisiana.
We will be honoring the 1984-85 Bulldog Basketball team on Saturday at Operation Sellout 2.0/Coach White Out #TBT pic.twitter.com/0Pu6lYcdNU

— Bulldog Basketball 🐶🏀 (@LATechHoops) January 15, 2015
"My mom is the only person in my life that every dream I had as a young boy –not my siblings, not my friends, not my teachers- Anything that all the people would laugh and think: 'outlandish,' she would always say: 'I think you will,'" Karl once said.
As Karl said in several interviews, there was no dream too big or too little for his mother, and whether he talked about becoming a truck driver, a military officer, or one of the greatest basketball players of all time, she always supported him.
Her loving presence in his life was key for him to grow into a confident adult that never stopped thinking of the next thing to accomplish, knowing that his basketball career couldn't last forever.
Now that Karl has reinvented himself as a successful owner of diverse businesses, he is also thankful for what he learned from his mother on this subject, given her work experience.
"My mom had a little country store, but I saw the way they treated people. And I also saw the way successful business people treated the lowest person on the totem pole," Karl told Close Up 360 in 2018.
"What, in our mind, we consider the lowest person on the totem pole, in their mind, they're not. Why can't we treat them accordingly? Simple things. Speak to 'em. Acknowledge 'em. 'Thank you. Great job,'" he added.
MVPs MJ and Karl Malone battling 😤 pic.twitter.com/KuPptnXYAo

— ESPN (@espn) May 21, 2020
But apart from confidence and ethics, Karl's mother also granted him the gift of faith, and this is something the player has turned to in times of struggle for comfort and acceptance.
"I'm Baptist. I grew up with my mom taking me to church," Karl told Los Angeles Times after his mother's passing, acknowledging that being able to trust God's decisions even if he didn't understand them was a source of solace for him.
MOTHER'S PASSING
Shirley Malone passed away from a sudden, massive heart attack at age 64, on August 13, 2003, when Karl was playing his final season in the NBA. Karl had just recently turned 40 when he faced this sad loss.
He was also part of the U.S. Basketball Olympic team at the time, but he left as soon as he heard the devastating news of his mother's passing, rushing back to Arkansas to bury her. 
As hard at it was for Karl to let his mother go at such a relatively young age, the sports star's religious upbringing and the certainty that he had always made sure to make her happy, helped him go through it.
According to Karl, the last time he saw his mother, weeks before her death, she "was the happiest [he'd] ever seen her."
"Shirley was a wonderful example to Karl throughout his life, and her influence on Karl and Karl's immediate and extended family will be missed," Utah Jazz owner at the time, Larry H. Miller, told Deseret.
"The love and devotion Karl had for her was immeasurable," the team's president Dennis Haslam also told the news outlet.
 A HUSBAND AND A FATHER
Karl and his wife Kay Malone have been married for nearly 30 years, and the two share four grown children together: K.D., 28, Kylee, 28, K.J., 25, and Karlee, 22.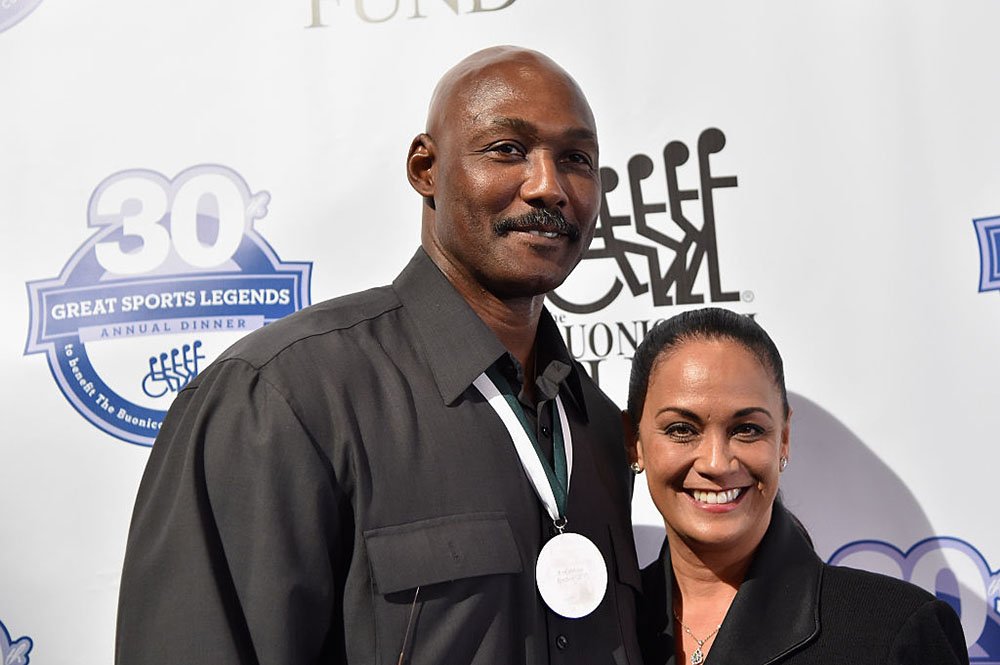 "He's romantic. He does little things. He gets my lipstick and writes me notes all over my mirror," Kay shared with USA Today.
In the 16 years that he has been retired from professional basketball, Karl has devoted himself to spend as much time as he can with his wife and their children, and they all live close by in Ruston, Louisiana, running the many family businesses.
Karl's daughter, K.D. (born Kadee), was really involved in the conception of the family's latest business venture, Legends Cigar, and Vape shop, which she still co-runs with her father.
"After everything my dad has done, and everything that we've been around, I see how hard he worked to keep an empire for the family. He kind of built all this. And I've always wanted to be a part of it," K.D. has shared.                                                  
CHILDREN OUTSIDE THE MARRIAGE
Before marrying Kay, Malone fathered twins Daryl and Cheryl Ford, now 38 years old. Both of them went on to become basketball players.
While Karl wasn't close to them as they grew up, he was glad to acknowledge them as his children, but a fifth child, now a professional football player, didn't have the same treatment in the beginning.
36-year-old Demetrius Bell found fame in his own right when he was drafted by the NFL's Buffalo Bills in 2008, and soon he made headlines by claiming to be Karl's son, accusing the Utah Jazz star of not wanting anything to do with him.
"I grew up around good people. I never turned to a father figure. I was lucky. I didn't need one. I'm happy. I don't need anything else," Bell told ESPN more than a decade ago.
More recently, Karl's son K.J. addressed the issue, publicly recognizing that his father made a mistake in the way he handled things with Bell, but he insisted that Karl eventually made things right.
"He made a mistake, but at the end of the day, he's still a great dad. He still takes care of Demetrius. Demetrius is my brother, I love him to death," K.J. said in an emotional video he tweeted on May 18, 2020, asking for respect for his family.