TLC Singer T-Boz Is Proud of Daughter Chase Who Created Brand Identity for Her Beauty Line
Musician, Tionne T-BOZ Watkins, promotes her daughter's business on her Instagram page following a new product launch as she reveals why she is so proud of the youngster.
T-Boz's daughter, Chase, is a legit hustler, and her mom doesn't hesistate to express her pride on social media. The singer took to her Instagram page to show support for her daughter's business.
She shared a video of Chase, introducing the brand new product, which were headbands. Chase explained the use of the headbands while also wearing one on her head in the video.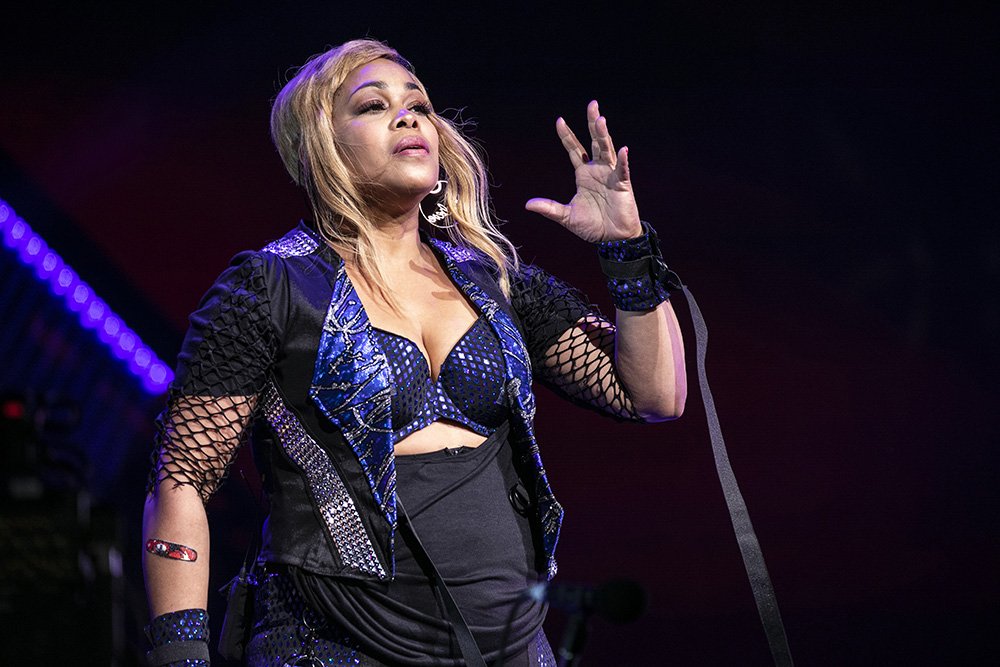 The post also featured a picture of the headband in different colors. T-BOZ went ahead to gush about how proud she is of Chase because she built her business all by herself from scratch. From the website down to the makeup.
The singer also encouraged her followers to shop for the new product from her daughter's online store because they are perfect. The post caption read:
"Wanna Tell U WHY I'm So Proud Of @chaserolison She Did Her Logo ?? Packaging. Photography… So Support My Youngin..."
Tionne's pride in her daughter's success is expected, as having Chase was not something she thought would be possible.
Watkins suffers from a condition known as Sickle Cell Anemia, and as a result of this, doctors predicted that she would not live beyond her 30s, and having kids was not an option. The singer rose above these predictions and welcomed Chase in 2000, but the process was not easy for her.
Because of her medical condition, Tionne had problems with breastfeeding and ended up in the ICU due to complications that arose from the drop in the number of her body fluids as a result of breastfeeding. She revealed the details of her experience in her memoir. Watkins wrote:
"...losing that much breast milk almost stopped my heart. Eventually, my body shut down... I spent three days unconscious..."
After having Chase, Tionne wanted more kids, but this time, she decided to turn to adoption. Her first attempt fell apart in the final stages.
This did not stop Watkins from trying again, and she finally welcomed her son, Chance, into her life 16 years after she had her daughter.
In addition to Sickle Cell Anemia, T-BOZ was diagnosed with a brain tumor back in 2006. The experience was a terrible one for her, but the fact that she had Chase to live for helped her push through.