Monique and Jim Brown Are Proud of Son Aris Who Will Play Lacrosse at Hampton University
Former American professional football player, Jim Brown and his wife, Monique Brown, celebrated their son, Aris, with posts on their Instagram pages, following the announcement that he will play Division 1 Lacrosse at Hampton University. 
Jim Brown and Monique Brown are proud parents, and each posted congratulatory messages in honor of their son, Aris, who will play for Hampton University in Division 1 Lacrosse. In his post, Jim Brown wrote: 
"Great job, son…!"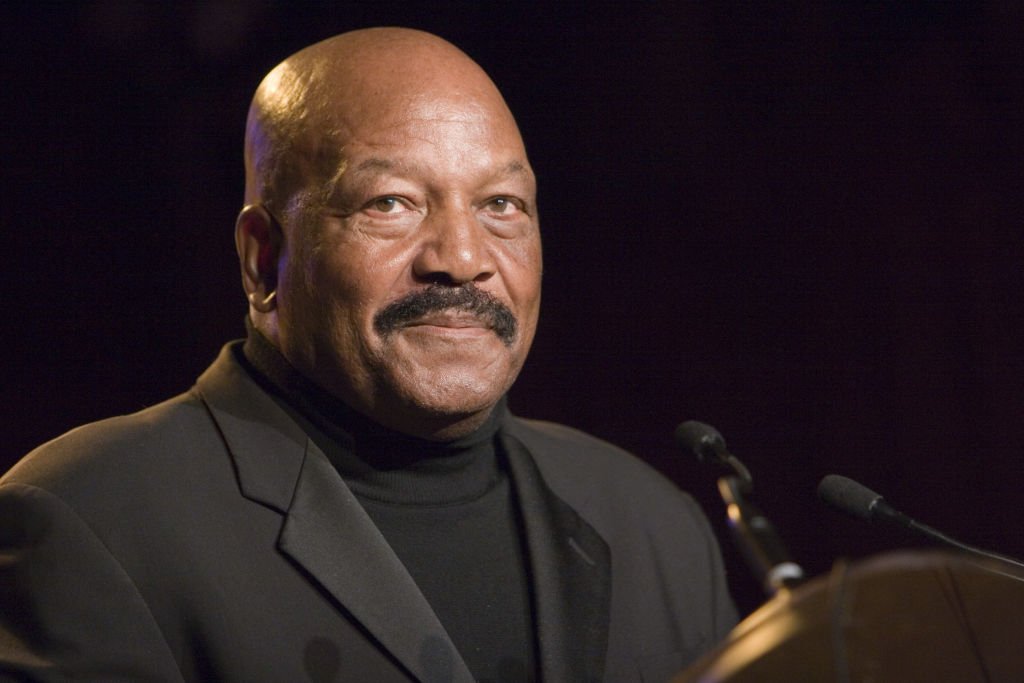 Accompanying Jim's post was a picture of Aris in Hampton University's jersey, and the word, "Committed" written underneath his name. Monique Brown shared the same image on her page, writing: 
"@jimbrown and I are so very proud to announce our son Aris' commitment to Hampton University for Div 1 Lacrosse…! #homebythesea." 
The proud parents' post came after their son shared the same picture used by his parents in their post, and another image that showed him signing a contract. 
In the caption to the post, Aris said that he was proud and blessed to announce his commitment to play Division 1 lacrosse at Hampton University. He also thanked God, his family, friends, and coaches for helping him through the way. 
It was important not to look at icons like Brown as immortals, because doing so deified them.
With the announcement, Aris joins his father in going to an HBCU, though it is not to play football, but lacrosse. He is the 15th addition to Hampton's 2020 class, weighing 180 pounds and 6'4 in height. 
HBCU Gameday contributor, Brian Simpkins described Aris as the most noteworthy recruit in HBCU lacrosse history, with his two-way ability making him a valuable addition. 
Before he ended up playing football, Jim Brown was also a lacrosse star in the 1950s during his days at Syracuse University. Brown became a football great, starring for the Cleveland Browns in the late 1950s and early 1960s. 
Some people consider him the greatest ever American football player. He is many more things other than that, including an activist, actor, thinker, and even has an alleged history of violence against women. 
There is a biography about the football great, "Jim Brown: Last Man Standing," written by Dave Zirin, that describes Brown as the closest to a warrior saint in the brutal church of football. 
Speaking to NPR, Zirin said that it was important not to look at icons like Brown as immortals, because doing so deified them, thus making people unable to learn anything from such heroes or their lives. Going further, Zirin added, using the words of a great sportswriter, Howard Bryant, that Jim Brown is heroic, but not a hero.