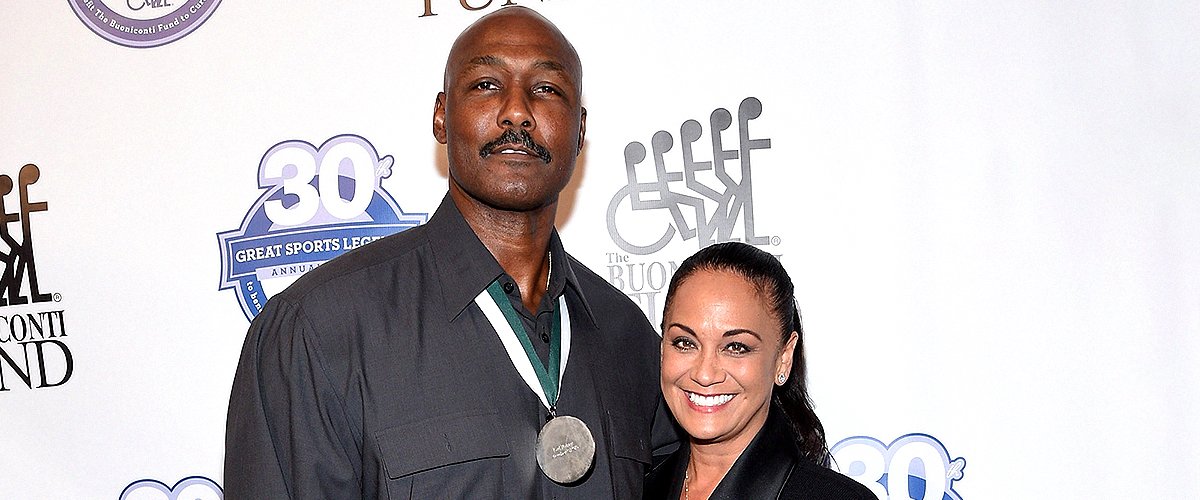 Getty Images
Karl Malone Shares Four Kids with Kay Kinsey — Meet His Beautiful Wife Who Was a Miss Idaho

NBA great Karl Malone, considered by many as one of the greatest power forwards in the sport's history, has been married to Kay Kinsey, a former beauty pageant winner, for three decades!
Karl, born in July 1963, was so successful during the almost 20 years that he played on the NBA that he received the nickname of "The Mailman" because he always delivered. He is second in the list of the top-scorers only behind the legend Kareem Abdul-Jabbar.
Her eldest daughter, Kadee, is flashing her beautiful engagement ring.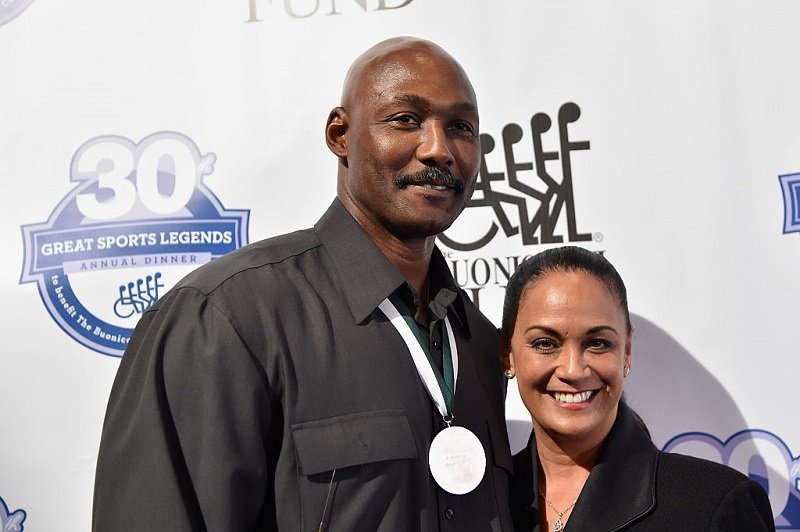 Karl Malone and his wife Kay Kinsey Malone on October 6, 2015 in New York City | Photo: Getty Images
KARL MALONE'S NBA CAREER
The Mailman was picked in the 1985 NBA draft by the Utah Jazz, and he proved that he was ready to make history from his very first season there as he ended third in the voting for Rookie of the Year.
From that point on, the Jazz organization noticed Karl's potential and gave him more scoring responsibilities, something that he did not waste.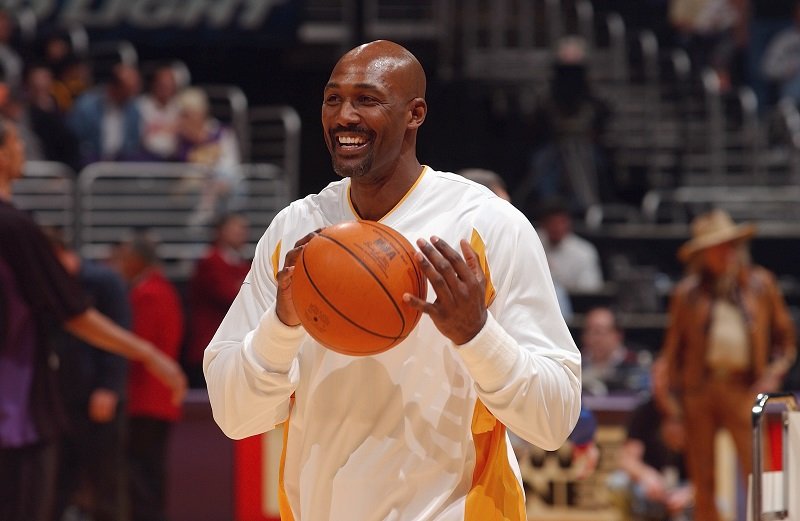 Karl Malone on March 28, 2004 in Los Angeles, California | Photo: Getty Images
Unfortunately, even though he led his team to the postseason several years and won the MVP title twice, he could never win an NBA championship – it was Michael Jordan's era.
In fact, if Michael wouldn't have played basketball during most of the years that Karl did it, the latter would have received the MVP award more times and probably won at least one championship.
HE NEVER WON AN NBA TITLE
After spending 18 seasons with the Utah Jazz, he joined the Los Angeles Lakers in an attempt to win a title next to Kobe Bryant and Shaquille O'Neal.
While they were very dominating for most of the season, they lost the NBA finals against the Detroit Pistons, shattering Karl's dream of becoming a champion. In February 2005, he announced his retirement after 19 seasons.
Fortunately, he had the support of Kay Kinsey throughout most of his career. Karl Malone's wife, who won the 1988 Miss Idaho USA pageant, is the proud mother of four of the children of the NBA legend.
The couple, who tied the knot back in December 1990, had all their kids in a period of seven years: daughters Kadee, Kylee, and Karlee were born in 1991, 1993, and 1998, respectively, while son Karl Jr. was born in 1995.
Back in 2019, the former NBA player revealed in an interview one of the things that annoyed his children the most. He said:
"I smack. My kids say, 'Dad, how can you smack that that you're eating?' Yes, you should smack chips and all of that. […] don't you wanna get the full flavor?" [sic].
KARL MALONE'S FAMILY
Speaking of Karl Malone's kids, they are all grown up and doing well with their lives. One of the most shocking aspects of all of them is their resemblance to their parents.
In May this year, Kay uploaded a slideshow on Instagram wishing her son, Karl Jr, a happy birthday. In one of the pics, KJ is posing between both of his parents, and their similarities are uncanny.
On February 24, Kay surprised her Instagram followers by uploading a photo of her eldest daughter, Kadee, flashing her beautiful engagement ring. Karl's wife wrote in the caption:
"So this happened last night. So excited that our first born will be getting married this time next year" [sic].
THE MALONES LIVE IN LOUISIANA NOWADAYS
In April this year, the proud mother of four shared another birthday post. This time, the stars of the pic were Kylee and Kay, who looked like two peas in a pod. As per Karlee, she is a very talented model and YouTuber with over 1,000 subscribers.
At the moment, Karl's family is his main priority. He lives with his wife in Louisiana, where he spends a lot of time hunting and running his businesses, including a Teriyaki Grill restaurant and a clothing store.
Talking to Deseret News, Kay revealed that some of the people from Louisiana don't look at her husband as the basketball player that he once was.
Instead, he is more like "KJ's dad or Kadee's dad" because most of the young people who live nearby don't even know he was an NBA player. For them, Karl Malone is a hunter, just like the many hunters in the area. They'd be surprised if they ever search his name on Google.
Please fill in your e-mail so we can share with you our top stories!