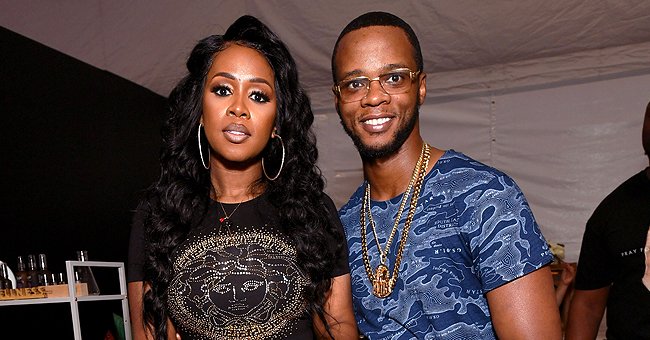 Getty Images
Remy Ma and Papoose's Cute Daughter Reminisce Has Mastered the Body Parts Game

"Love and Hip Hop: New York" stars share a love story that is nothing like Hollywood style. But time has proved us all wrong and they still keep together, now more than ever while quarantining. They also share an adorable one-year-old girl.
This one-of-a-kind couple definitely has a one-of-a-kind little girl. Remy Ma and Papoose's daughter, Reminisce Mackenzie, at only 1 year old, is such an adorable baby girl that we cannot take our eyes off her.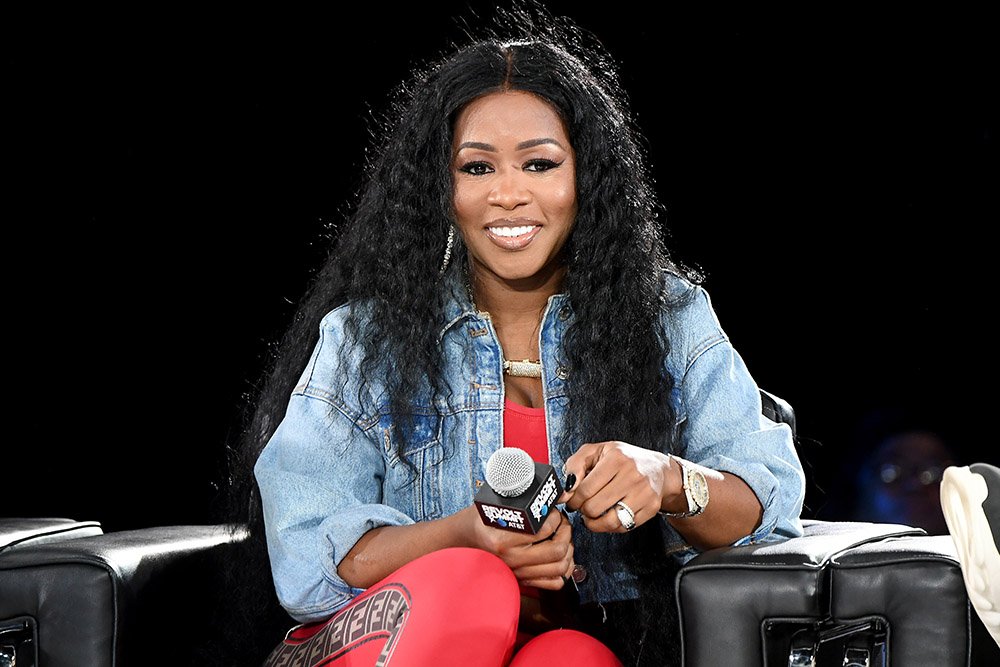 Remy Ma speaks onstage during day 2 of REVOLT Summit x AT&T Summit on September 13, 2019 in Atlanta, Georgia. I Image: Getty Images.
While quarantining due to coronavirus pandemic, the family has kept busy together watching little Reminisce grow up so fast. Remy Ma recently took to Instagram to post a short video in which her daughter recognizes every part of her body while her parents call the names out.
To be able to do that is an adorable and important moment for kids, and Remy Ma could not resist to share it on her social media. In the post she wrote that the little girl brings them so much joy to their lives, while joking that they, as parents, seem to be annoying her. She also captioned:
"...do not start calling me talking bout how much y'all miss her and need to see her cuz y'all annoying too LOL!
GOLDEN CHILD
Little Reminisce, their first child together, was born in December 2019 after a "tough labor", according to what Papoose said on his social media at the time. It was great news for the couple after Remy Ma had to struggle with fertility issues and a miscarriage in 2016.
Since the girl was born, her parents call her "The Golden Child". On social media, Remy Ma has shared several times why they call her like that. When Reminisce was 4-months-old her mom posted that the girl could say "hi" using the same cadence as hers, and that she would fold her hands and be focused while watching her favorite show, Mickey Mouse Clubhouse.
Last year, the proud parents threw a fabulous party filled with candies, custom cakes and sweet treats galore to celebrate Reminisce's first birthday. Remy also has a son, Jayson, from a previous relationship, and Papoose has three other children.
LOVE FROM JAIL
Remy Ma and Papoose's love story is one of a kind: they got married in May 2008, while she was in prison. They spent their first 6 years of marriage separated by jail bars while Papoose would visit her on a daily basis.
The "Love and Hip Hop" stars, showed to each other and to the world, that love can actually overcome any circumstance, as long as it is real. About his husband's loyalty while she was incarcerated.
"He proved me and everybody else wrong. After that first year or two I was like, 'Alright, it's no need for me to worry anymore; he's definitely in it for the long run.' And it's obvious how much he loves me. I never have to question that," Remy said in an interview.
Remy has also said how much she learned from her time in prison, and the life she managed to built there. She also has told about the friends she made but unfortunately cannot maintain, since her parole declares she cannot contact people with a previous criminal history.
Please fill in your e-mail so we can share with you our top stories!