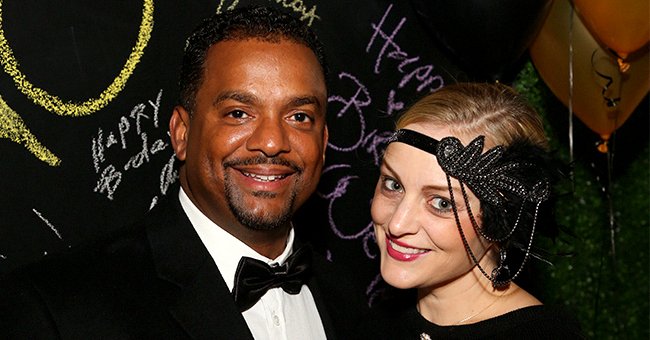 Getty Images
Alfonso Ribeiro's Wife Angela Is Proud of His Daytime Emmy Nomination
Alfonso Ribeiro's wife Angela made sure to show off her husband on Instagram as he received a Daytime Emmy Nomination for his "Catch 21" game show.
After the Daytime Emmy Awards released their list of nominees for this year's Awards Night, Angela Ribeiro couldn't help but gush over her husband who was nominated for the "Outstanding Game Show Host" category for his show "Catch 21."
"PROUD WIFE ALERT! This guy was just nominated for a Daytime Emmy!"
THE 47TH ANNUAL DAYTIME AWARDS
Joining Ribeiro in the list of nominees for the category include hosts Wayne Brady for "Let's Make a Deal," Steve Harvey for "Family Feud," Pat Sajak for "Wheel of Fortune," and Alex Trebek for "Jeopardy!" While it's a tough competition amongst the men, it's going to be well-deserved regardless of who wins the award.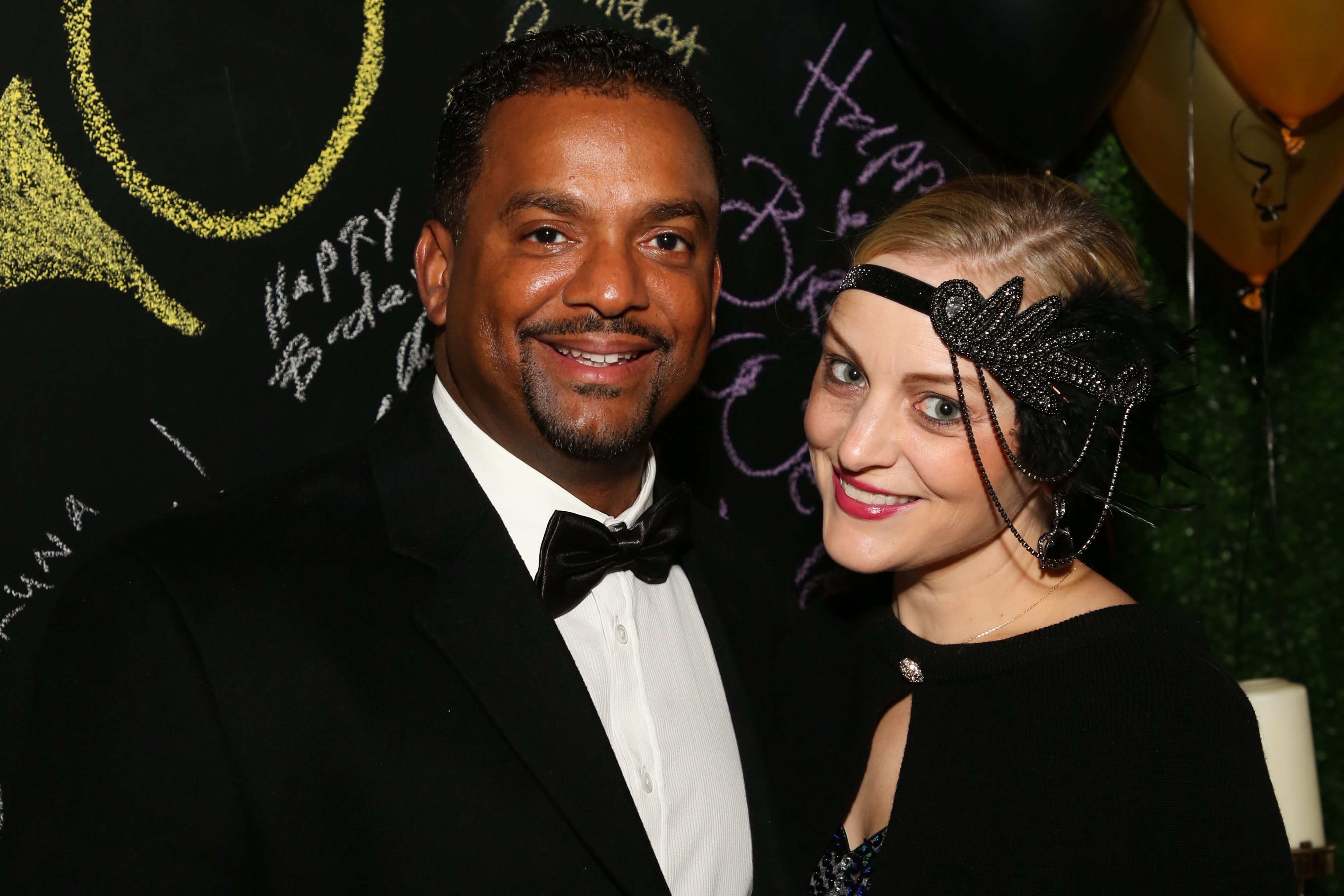 Alfonso and Angela Ribeiro attend a grand birthday celebration | Source: Getty Images
Of all networks, CBS has the most number of nominees for the 47th annual Daytime Awards, while ABC's "General Hospital" bagged most nominations in terms of programs, having 23. It was followed by "Days of Our Lives" with 22, "The Young and the Restless" with 21, and "The Bold and the Beautiful" with 19.
CELEBRATIONS IN QUARANTINE
Alfonso and Angela are currently doing their part in stopping the spread of COVID-19 by staying at home, where they've been keeping their children busy by doing different activities. Recently, they also celebrated a special day, which was their daughter Ava Sue's first birthday.
"This is insane how quickly this year went by. Today was my little baby Girl Ava's birthday. She's always happy, smiling, and laughing. I truly can't wait to see how she will be years to come."
ALFONSO RIBEIRO'S CHILDREN
The adorable family celebrated their little girl's latest milestone by putting a "ONE" banner on her high chair, while she wore a birthday crown and a ribbon on her top. She was also given a huge piece of cake that she clearly enjoyed eating.
Aside from Ava, Alfonso and Angela share sons Anders and Alfonso Jr., who have been nothing but the best brothers to the little girl. Alfonso also has an older daughter named Sienna from a previous relationship.
Please fill in your e-mail so we can share with you our top stories!