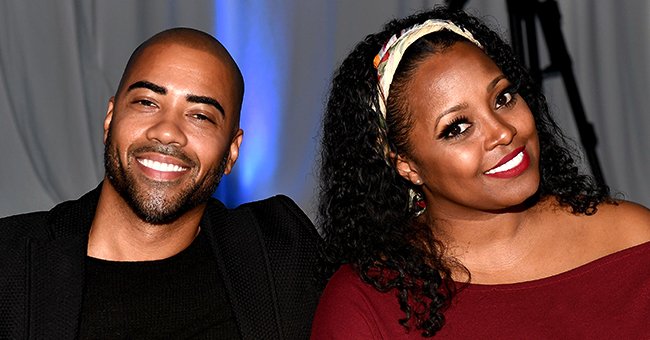 Getty Images
Keshia K Pulliam of 'Cosby Show' Celebrates Boyfriend Brad James' Daytime Emmy Nomination
Keshia Knight Pulliam from 'The Cosby Show' shared a rare photo with her boyfriend as she congratulated him following the announcement of his Daytime Emmy nomination.
Keshia Knight Pulliam's love life was at the top of headlines when she started dating former NFL player Ed Hartwell. The couple split in 2017 months before welcoming their daughter, Ella.
For a year, they were embittered in a nasty divorce battle and threw around accusations of infidelity until it was finalized in 2018. Their child custody dispute continues amid Keshia's court filings for unpaid child support.
With her legal trouble aside, Keshia has found love in fellow actor Brad James. The two have run in the same circles working in several projects for Tyler Perry.
Keshia starred in Tyler Perry's "House Of Payne," while Brad had a long-standing role in "For Better or Worse."
Recently, Keshia posted a rare photo with Brad as she celebrated the announcement of his nomination for a Daytime Emmy Award for the show "A House Divided." In her caption, she gushed:
"Congratulations on your Daytime Emmy nomination for A House Divided!!! I'm so proud of you baby."
Many of Keshia's fans joined her in congratulating Brad on the achievement. One fan teased about their relationship and admitted, "ummmmmm, did we ever talk about how much I LOVE everything about this?"
Another fan also shared their adoration for the couple and said, "you two are just beautiful together!" Brad also commented on the post and joked about the outfits they were going to wear during the awards show.

Brad James commented on Keshia Knight Pulliam photo of them together | Source: Instagram.com/keshiaknightpulliam
Brad and Keshia have both been married before. However, in an interview with
Madame Noire
, Keshia shared the benefits of being divorced, she explained:
"I think that it's better once you've been married because you're very clear on what you don't desire."
Brad and Keshia connected while filming the Lifetime movie "Pride & Prejudice: Atlanta." Keshia admitted to Madame Noire that they had an instant connection and spent a lot of time together on set.
It is reported, the couple made their relationship official after months of speculation they were romantically linked. They broke the news when Keshia posted a photo on Instagram of them together at the opening of Tyler Perry Studios in Atlanta.
Please fill in your e-mail so we can share with you our top stories!