Keshia Knight Pulliam Thinks She & Boyfriend Brad James Are Starting to Look Alike in Valentine's Day Post
Keshia Knight Pulliam and James Brad share goofy pictures of each other while wishing themselves a Happy Valentine.
It is evident that American actress, Keshia Knight Pulliam is head over heels in love with her boyfriend, James Brad. With valentine's day just a couple of days behind, the "Cosby Show" alum took to Instagram to share an image of her and her man.
She captioned it, saying, "I think we are starting to look alike... ??? Happy Valentines Day, my love!!! ❤️?."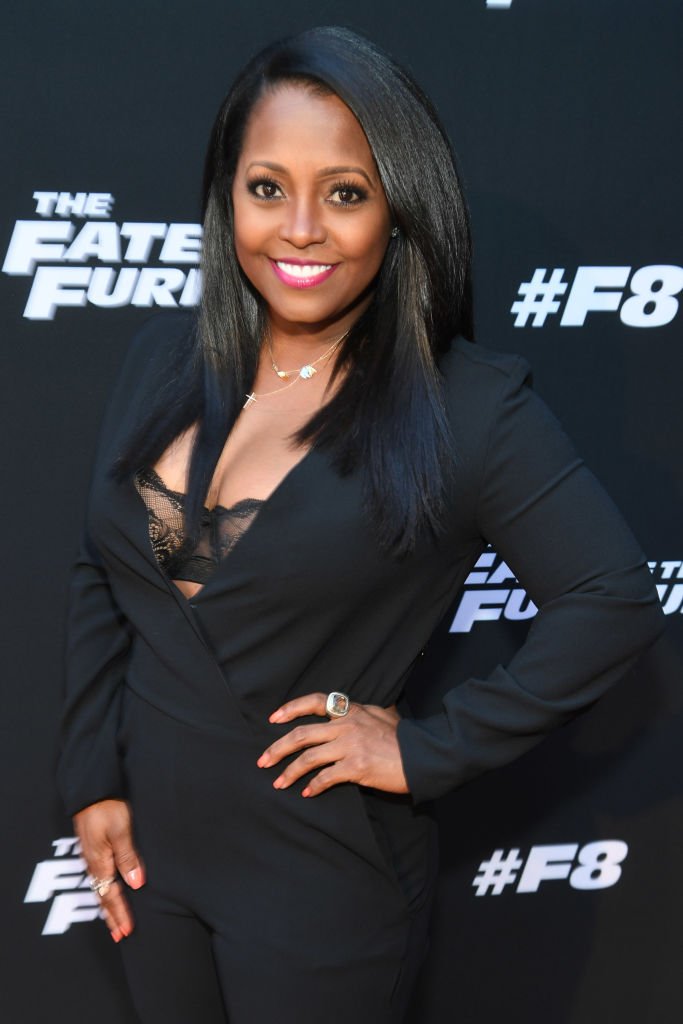 The image showed the two of them looking cute as they posed for the selfie. While Keshia had her mouth in a pout, James looked smug with a half-smile. In response to Keshia's post, James said:
"You must be getting brown, then ?? Happy V Day, Keshia ?."
The meaning of his statement is not entirely clear, but it seems to be an inside joke between the couple as Keshia responded to James' comment saying, "bless your light-skinned heart" with a lot of wink and tongue out emojis.
In the comments section, the picture got a barrage of red heart and love-struck emojis. Some people commented on how they looked alike, while others just wished the couple well.
The drama played out in public with Ed accusing Keshia of cheating
Similarly, James also took to his Instagram page to wish his woman a happy valentine's day. He shared a short video clip of the two of them laughing about something in what looked to be a restaurant.
The video showed the "For Better, or Worse" actor asking Keshia some questions to which she gave goofy and playful answers, which then caused both of them to burst out in laughter. He captioned the video with the words:
"??? Had to! @keshiaknightpulliam Happy VDay ?."
In the comments section of James' post, fans commented on how cute they looked and also expressed how glad they were for Keshia to have met a wonderful man such as James.
Before Keshia's relationship with James, the actress had a bitter, highly publicized divorce from her ex-husband Ed Hartwell. The drama played out in public with Ed accusing Keshia of cheating and also denying the paternity of their child.
In a counter-attack, Keshia expressed that Ed was the one who cheated and had been unfaithful during the duration of their marriage. The two finally got divorced in 2018 with Keshia getting full custody of their daughter Ella Grace.
Following her divorce, Keshia and James started dating, although they had known each other for quite a while as they ran in the same circles and had worked with movie producer Tyler Perry on numerous occasions.
The couple became Instagram official when Keshia posted an image of herself and James looking all loved up while standing on an Oprah Winfrey soundstage.