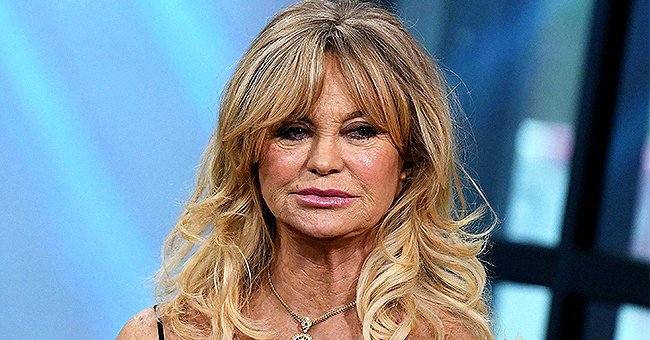 Getty Images.
Why Goldie Hawn Feels Tremendously Sad and Cries 3 Times a Day Amid Pandemic

Goldie Hawn opened up about her perspective on the current state of the world in a new remote interview, and tears started rolling unencumbered when she explained her experience of it all.
On Thursday, "Good Morning Britain" caught up with Goldie Hawn remotely amid the novel coronavirus pandemic, to hear how she and longtime love Kurt Russell are coping with social-distancing.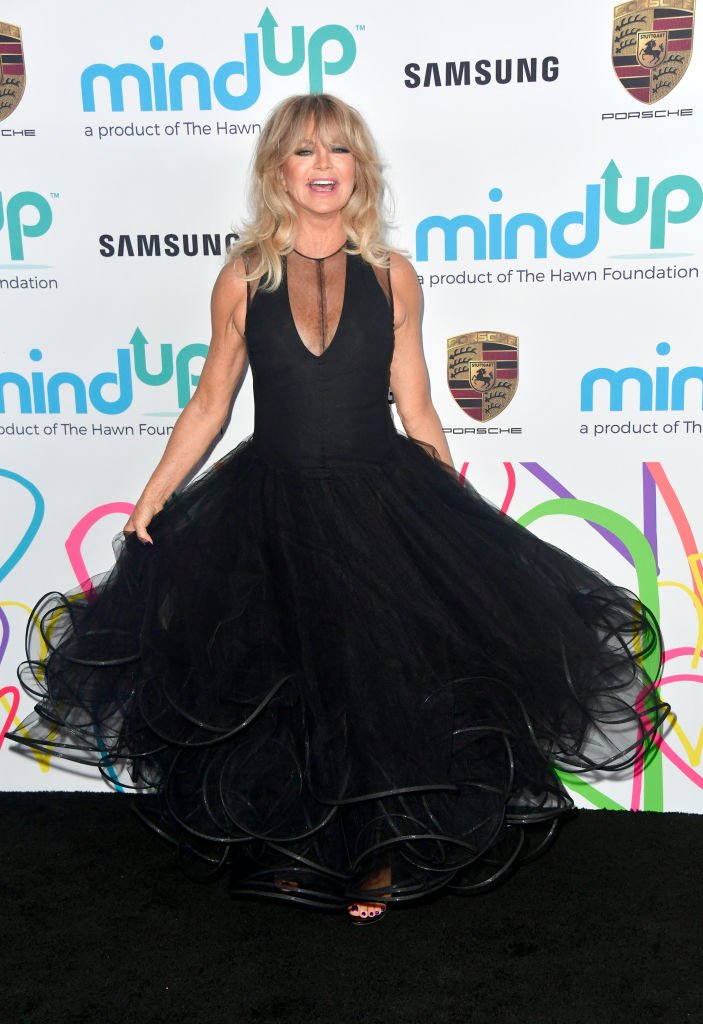 Goldie Hawn, attends Goldie's Love In For Kids on November 3, 2017, in Beverly Hills, California. | Source: Getty Images.
The 74-year-old actress is fortunate that she and Kurt live on a spacious property, and she especially feels grateful for that during this difficult time, as she said:
"I'm worried and concerned about are the people that are actually incarcerated or they feel that they are in their apartments."
Knowing that the pandemic is causing many people pain and suffering is another aspect Goldie struggles to come to terms with, and the tears started rolling down her cheeks as she added:
"What I do feel is tremendous angst, a tremendous sadness. I cry probably three times a day because it hurts that there's abuse going on."
While the current situation amid the pandemic does little to alleviate fear or anxiety about the future and what will happen next, Goldie makes sure to stay active to stay in shape to get rid of unwanted energy.
Recently Goldie showed her followers what it looks like to "dance, jump and twirl like nobody's watching," in a video she posted to social media to the beat of Dua Lipa's song "Physical" blasting over a speaker in the background.
Goldie had been relatively quiet on the silver screen in recent years, but this Christmas, she is set to star in two star-studded films. In the one, Goldie will join Kurt Russell again for the sequel to their hit flick last year "The Christmas Chronicles 2."
In the second film, which is still in pre-production, Goldie will team up again with her "First Wives Club" co-stars Diane Keaton and Bette Midler for a brand new movie called "Family Jewels."
Until the status of the pandemic changes, Goldie Hawn will have to be content with dancing at home to keep the stress levels down. Not that Kurt minds when his longtime partner shakes her booty around the house.
According to reports, Kurt finds Goldie's dance moves "irresistible," and the couple seems to keep their spark alive even after being together for almost four decades.
Please fill in your e-mail so we can share with you our top stories!