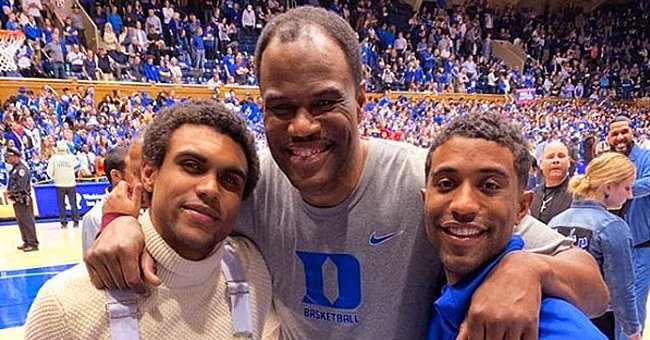 GettyImages
Meet NBA Legend David Robinson's Kids Who Are into Sports like Their Father

NBA legend, David Robinson's kids further the legacy laid down by their father in the world of sport.
Spurs fans would forever remember David Robinson as the former U.S. Navy ensign who turned around a struggling NBA franchise.
The father-of-three, nicknamed as "The Admiral," was a central figure during his first six NBA seasons leaving behind a legacy similar to Hakeem Olajuwon and Patrick Ewing.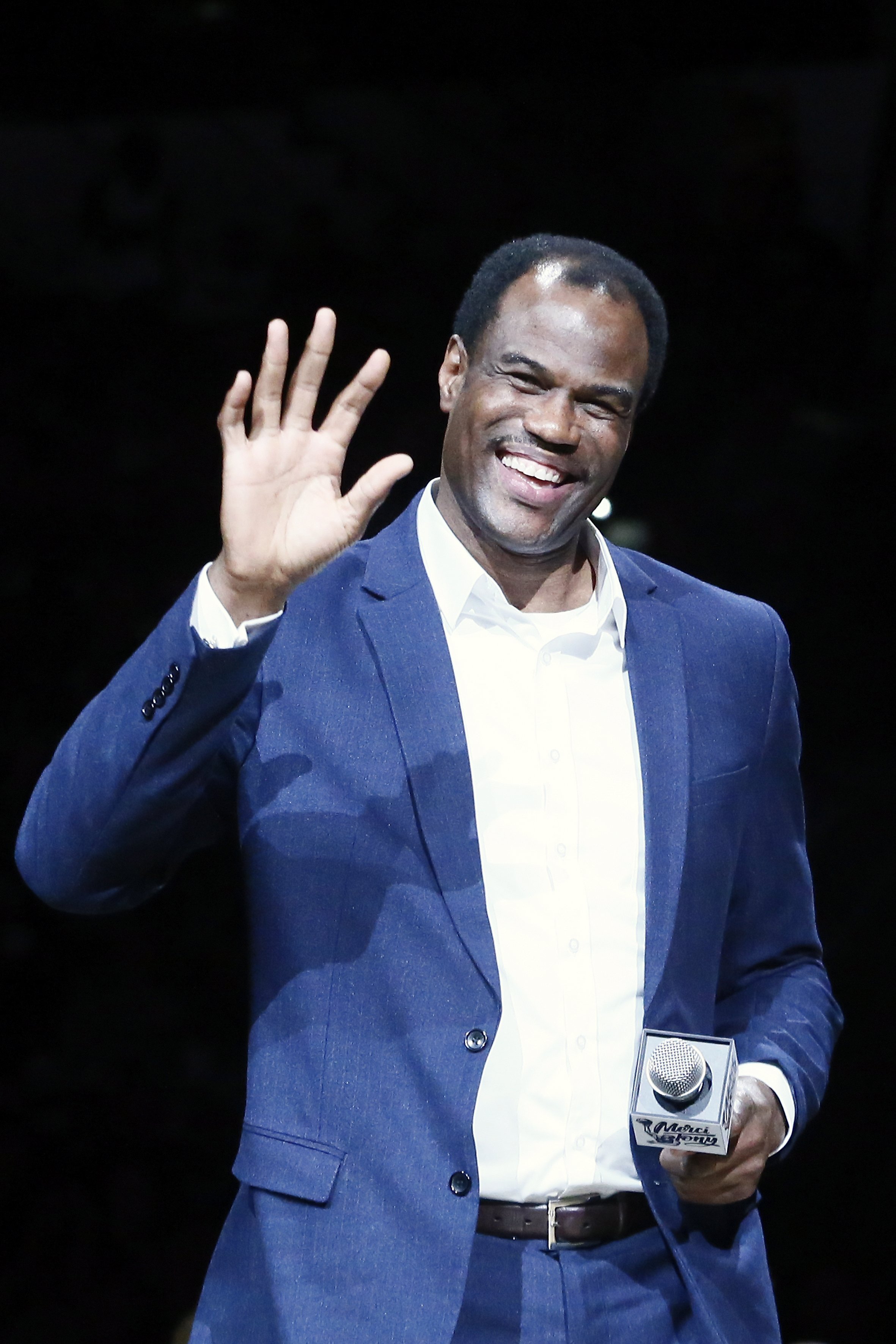 David Robinson, speaks during the Tony Parker jersey retirement ceremony prior to a game between the Memphis Grizzlies and the San Antonio Spurs on November 11, 2019 | Photo: Getty Images
However, Robinson's legacy wouldn't be forgotten as his sons deemed it fit to pursue respective careers in sport. The one-time NBA Defensive player of the year is father to three sons, David Jr., Corey, Justin.
Although all three have excelled in having a career in sports, recent social media photos confirmed fatherly support through the years.
In a recent tweet from David, he seemed to be having a pleasant time with his son, David Jr. as they watched the NBA all-star game.
Another post on David Jr's Instagram page saw him and his father enjoy each other's company after a basketball game. David Jr. also seemed to be enjoying the weather in an Instagram post in which he donned a black coat.
On the other hand, Corey looked bright as always in a picture on his Instagram page as he wore sunglasses and earphones as he left everyone guessing in his caption, "what are the odds I'm listening to Drake?"
Corey, a former junior wide receiver at Bowl-bound Notre Dame, quitted football after suffering three diagnosed concussions in the last year.
However, the former "Notre Dame" athlete reentered the world of sports after joining NBC Sports Group as a reporter and digital correspondent. In recent times, Justin, a fifth-year senior, has been living up to expectations at the Duke basketball team.
Although having played only sparingly, Justin lived up to his potential after having scored a total of 61 in his last three games.
In conclusion, David Robinson and his son David Jr. have decided to reunite in San Antonio as the duo launched a podcast called "The Fundamentals on Thursday."
The podcast featured David speaking from the angle of a Navy veteran, education philanthropist, and investor. David revealed the purpose of the podcast stating,
"This podcast represents real experiences and life lessons, and it's exciting to share resources that have helped me along my journey."
Also, the Fundamentals covered life stories and experiences that led to the creation of his school, the "IDEA Carver Academy."
Please fill in your e-mail so we can share with you our top stories!