Kenya Moore Says Her Daughter Brooklyn Is Inspired by 'The Masked Singer' Winner Kandi Burruss
The "Real Housewives of Atlanta" star Kenya Moore recently shared an adorable video of her daughter Brooklyn Daly, singing with a cute pink microphone.
Despite the novel Coronavirus outbreak dulling things globally, as people around the world continue to self-isolate, it seems there is never a dull moment with the stars of the reality TV show "RHOA."
Kenya Moore recently took to her Instagram page to share a short video of her one-year-old daughter's singing that has garnered several reactions with many in awe of the super cute little angel.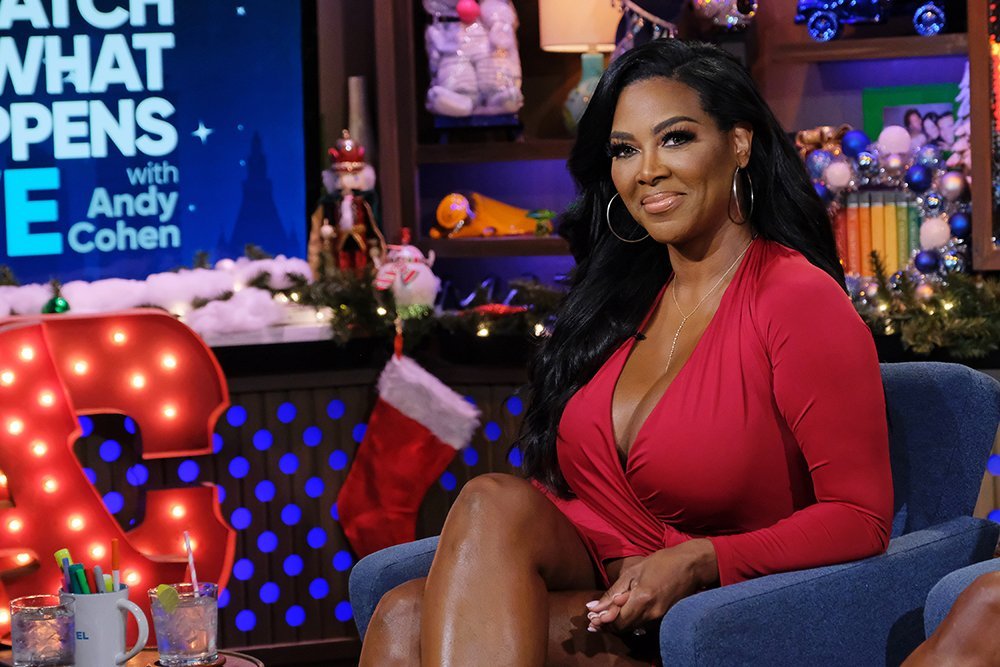 In the video, the little tot is dressed in a lovely blue jumpsuit and passionately sings into a pink girly microphone.
Kenya, while recording her daughter, also made the perfect audience as she cheered her on. It was apparent the mother and daughter were both having a good time. The reality TV star later shared the video alongside the caption:
"@kandi winning @maskedsingerfox has inspired @thebrooklyndaly to do a self-tape audition for the baby version. She'll be baby pink teddy."
Earlier this month an excited Kenya Moore, once again took to her Instagram page to announce that her daughter landed her first modelling job as the new face of the "Kenya Moore Haircare" campaign.
Sharing a photo of the ad, which featured the mother and daughter smiling from cheek to cheek, the proud mother went on the detail her plans to build an empire for her daughter.
Kenya and Marc now seem to be edging closer to getting back together as they have halted action on their divorce.
Kenya shares her daughter, Brooklyn Daly, with ex Marc Daly. The former couple separated last year, but earlier in the year the "RHOA" star claimed they were trying to work things out.
During a recent episode of their reality TV series, Kenya Moore, 49, and Kandi Burruss, 43, were shown having a FaceTime chat. During the conversation, Kenya revealed how Marc has been working during the quarantine.
Kenya and Burruss also dished about how they are finding it hard to adjust to their new reality of being stuck at home due to the novel Coronavirus pandemic. 
The 49-year-old TV personality took a break off the show a year ago because she had to attend to some personal issues but since returning she has resumed her ongoing feud with co-star Nene Leakes.
Kenya recently described her co-star Nene Leakes as childish for walking out during the virtual episode of the "Real Housewives of Atlanta" reunion, which would certainly spark a reaction.
After a challenging year, Kenya and Marc now seem to be edging closer to getting back together as they have halted action on their divorce and are currently going through couple's therapy.