Pauletta Washington Fell in Love with Denzel's Spirit — Here's How Their Relationship Started
Actors Denzel and Pauletta Washington have been married for 36 years. Theirs is one of the most enduring marriages in Hollywood, and after four children and some ups and downs, the Washingtons realized there's "no secret" to the perfect marriage.
Denzel Washington is one of the few actors in Hollywood that have managed to maintain both a stable career and a successful marriage throughout more than three decades in the entertainment industry.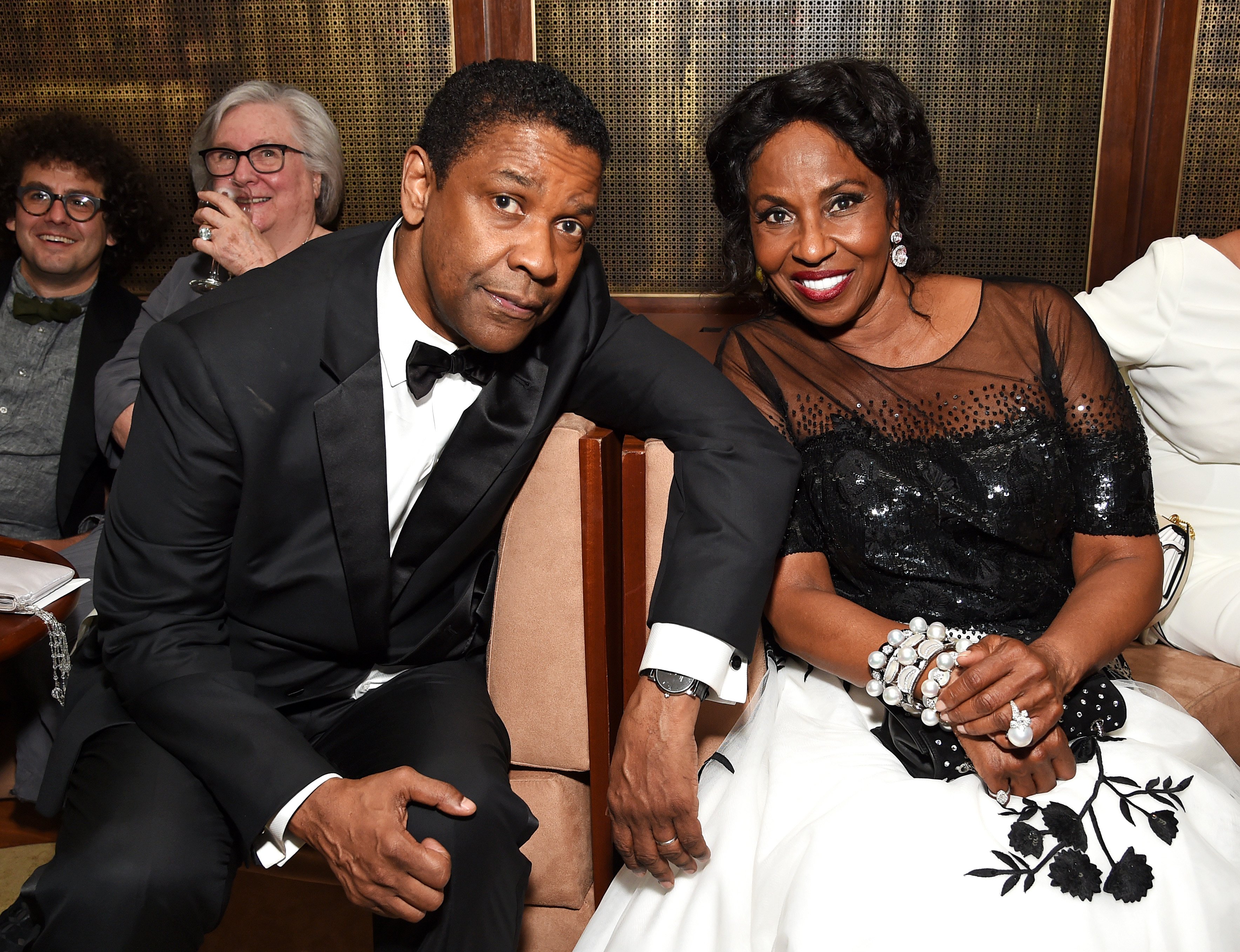 In such a chaotic, competitive, and changing industry, enduring time and fame is not for the faint of heart, which is why Denzel and Pauletta Washington are such an inspiration.
HOW PAULETTA AND DENZEL MET
Denzel first met Pauletta in the set of the made-for-tv movie "Wilma" in 1977. He played the role of athlete Wilma Rudolph's husband, and Pauletta was one of the track competitors.
The Academy Award winner joked, saying that his secret is to do as he is told and "keep my mouth shut."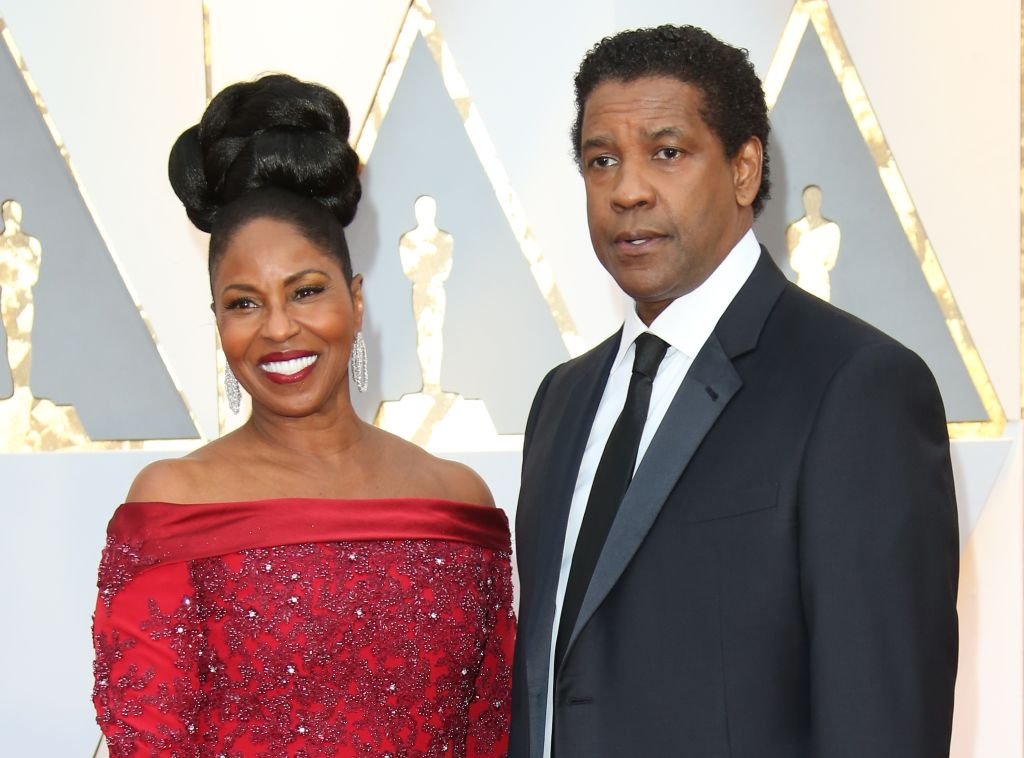 However, they didn't talk properly until after a year later, where their paths crossed again at a party, and they were reintroduced to each other.
According to Denzel, he had talked at the party about going to a play the next day, and once in the theater, when the intermission lights came up, Pauletta was sitting next to him.
In one interview Denzel joked around, implying it was something she had planned, but on Pauletta's version of the story, she never heard Denzel talk about the play, and arrived late at the play, so she snuck in, and was as surprised as Denzel when the lights came up.
FIRST DATE AND FAILED PROPOSALS
Soon after, Denzel and Pauletta started dating, and their first date was a memorable one that still causes some bickering between the couple.
According to what they've said, they went to a party and had a good time but when it was time to go back home, Denzel offered to "splurge" on a taxi to take Pauletta to her house.
However, as the taximeter kept going up and up, he realized he didn't have enough money to pay for the cab. So, in the end, it was Pauletta who had to pay. "And I've been paying ever since," Denzel joked on a red carpet interview.
Despite that small setback, Pauletta and Denzel kept dating, and, soon after, he was asking her for marriage. But Pauletta said no. Twice.
In a funny interview with Access Hollywood, the couple had a small discussion about how many times Denzel proposed to Pauletta. He thought it had been two times, but Pauletta corrected him saying it was three.
"Why was it twice… Why would I have to ask again?" Denzel asked. "Because I said no," Pauletta said, to which Denzel added:
"You heard it here first. She turned me down. She said no. And since it was three times, that means she turned me down twice."
As they say, third time's the charm. They got married on June 25, 1983, and renewed their vows in 1995 in South Africa, in a ceremony officiated by Desmond Tutu.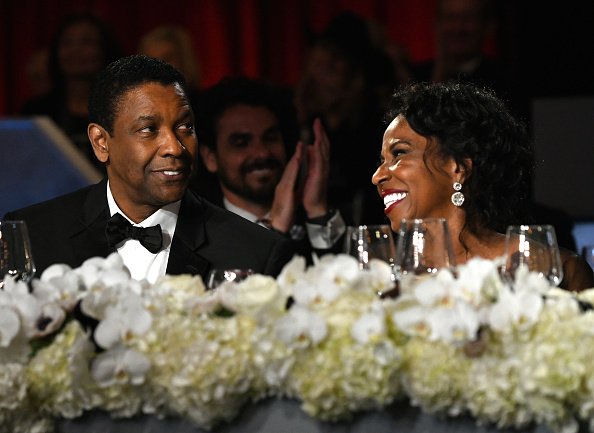 DENZEL & PAULETTA WASHINGTON'S CHILDREN
The couple shares four children, son John David, 35, daughter Katia, 32, and twins Olivia and Malcolm, 29.
The Washington kids have also followed their parents' steps into the entertainment industry. John David is also an actor and better known for Spike Lee's film "BlacKkKlansman" and the series "Ballers."
Katia, on the other hand, has chosen to stay behind the cameras, working on the technical and production side of films like "Django Unchained," "Fences," and "Assassination Nation." She also worked as an assistant on one of Denzel's movies, "The Equalizer."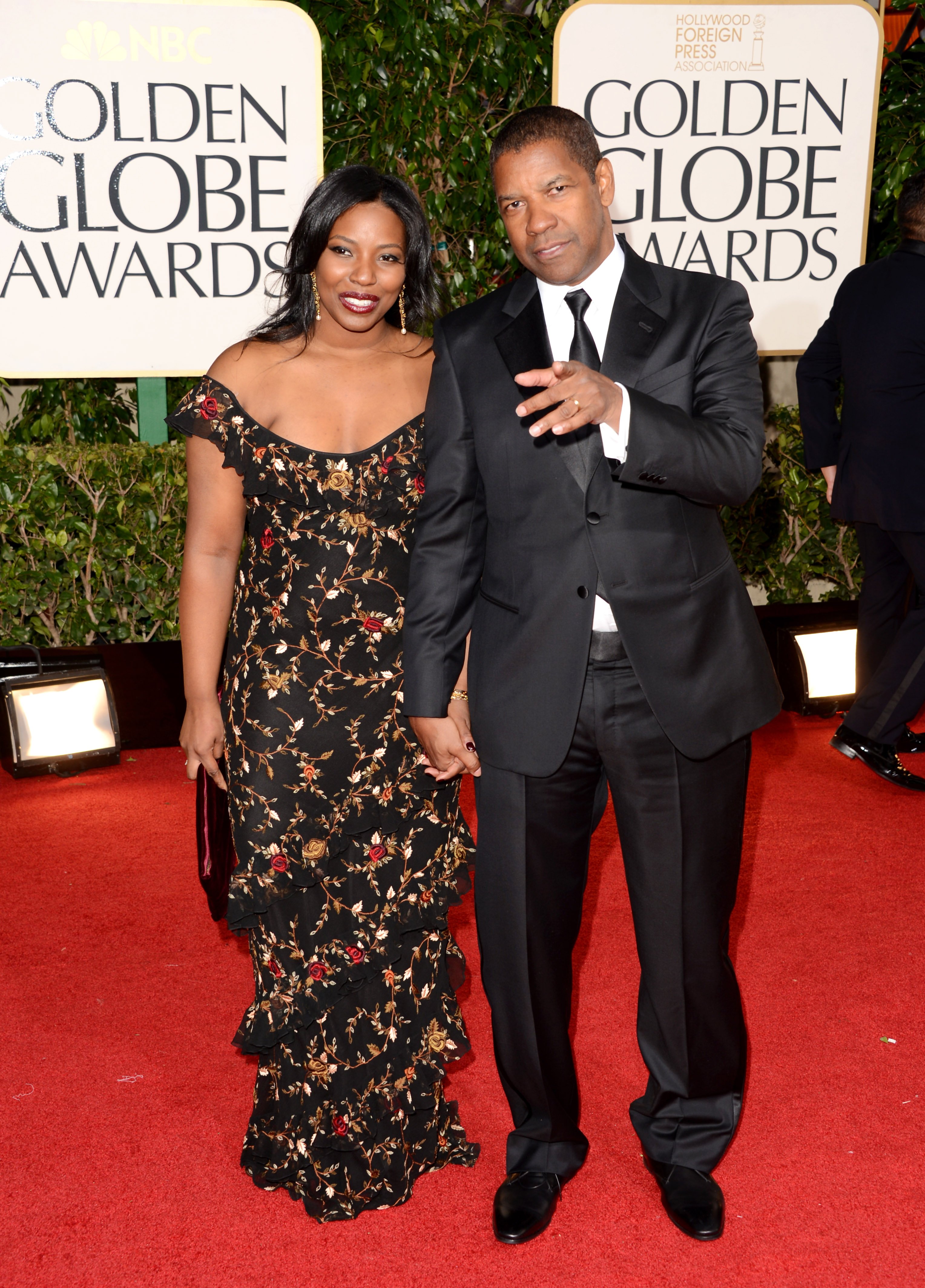 Olivia is also an actress. A graduate from New York University's Tisch School of the Arts, she started in theater and has also appeared in series such as "Mr. Robot," "Madoff," and "She's Gotta Have It."
Malcolm played basketball at the University of Pennsylvania but went on to join the industry like the rest of his family.
Like Katia, he prefers working behind the scenes as a producer and has credits in short films such as "Summer of 17," "The Dispute," "She's Gotta Have It," and "North Hollywood."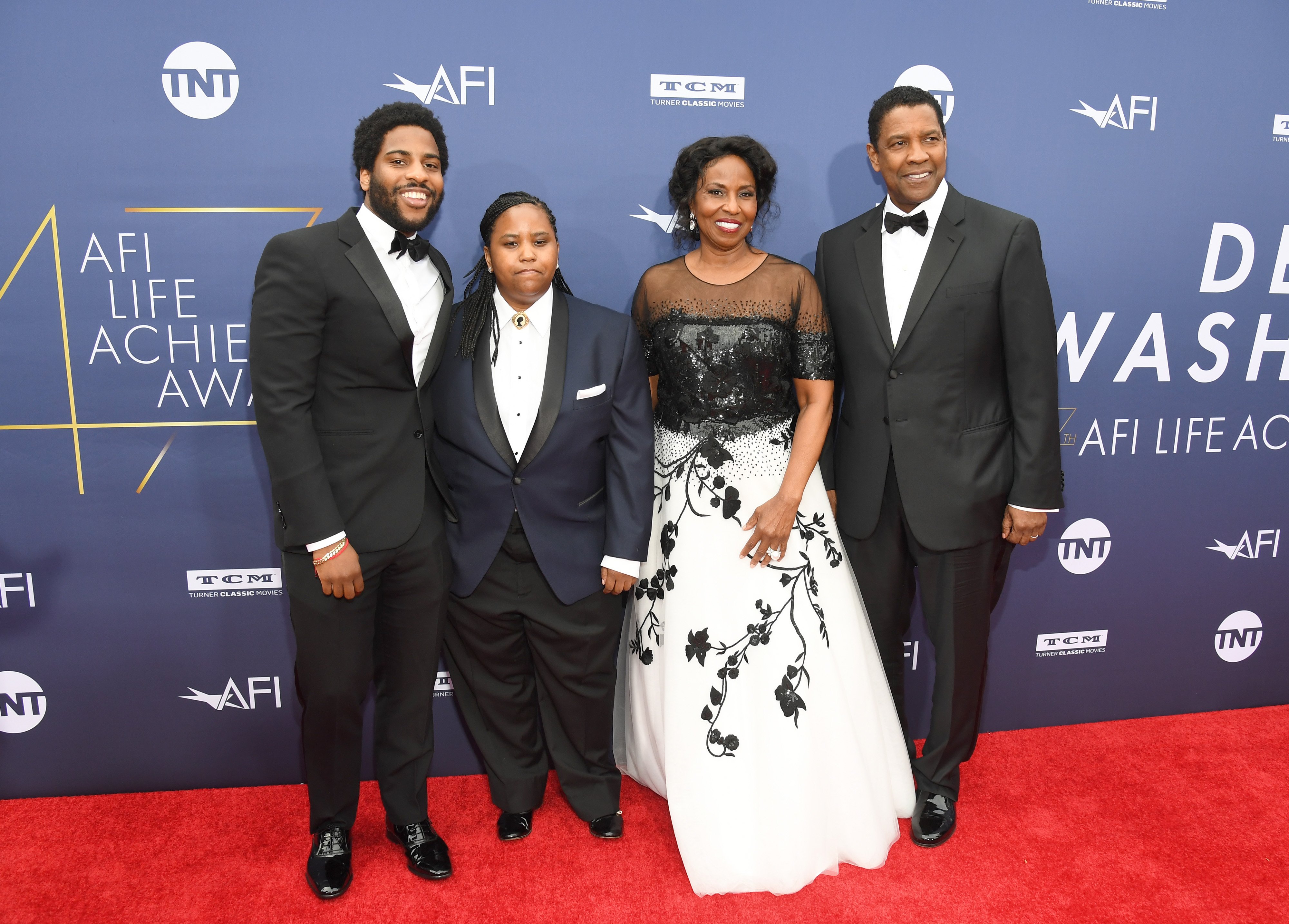 Talking about parenting, Denzel has given all the credits to Pauletta for raising their kids to be generous, humble, and hardworking.
While Denzel was away, Pauletta was the one constant parent making breakfast and teaching the kids their prayers.
"We try to instill the positive influences we got from our parents: in our case, church, school, humility, volunteering, the importance of helping others," Denzel said.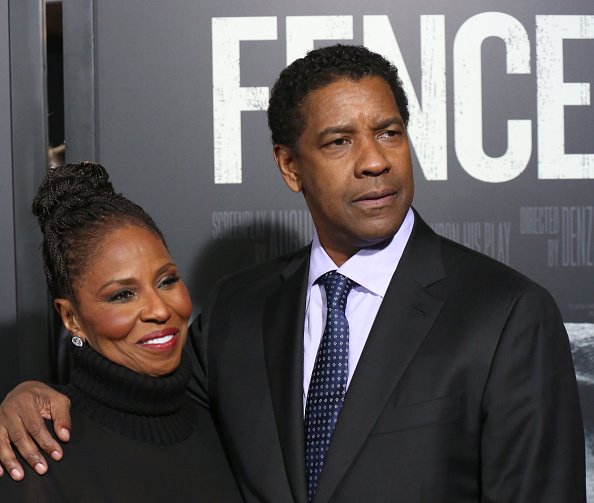 THE SECRET TO A LONG LASTING MARRIAGE
A few years ago, when asked about the secret to a perfect marriage, Denzel claimed there isn't one because all marriages, including his, have their ups and downs.
However, in a more recent interview, the Academy Award winner joked, saying that his secret is to do as he is told and "keep my mouth shut."
Denzel then reflected about the last 30 years with Pauletta and said that "security, food, and a beautiful home" are important factors in every marriage.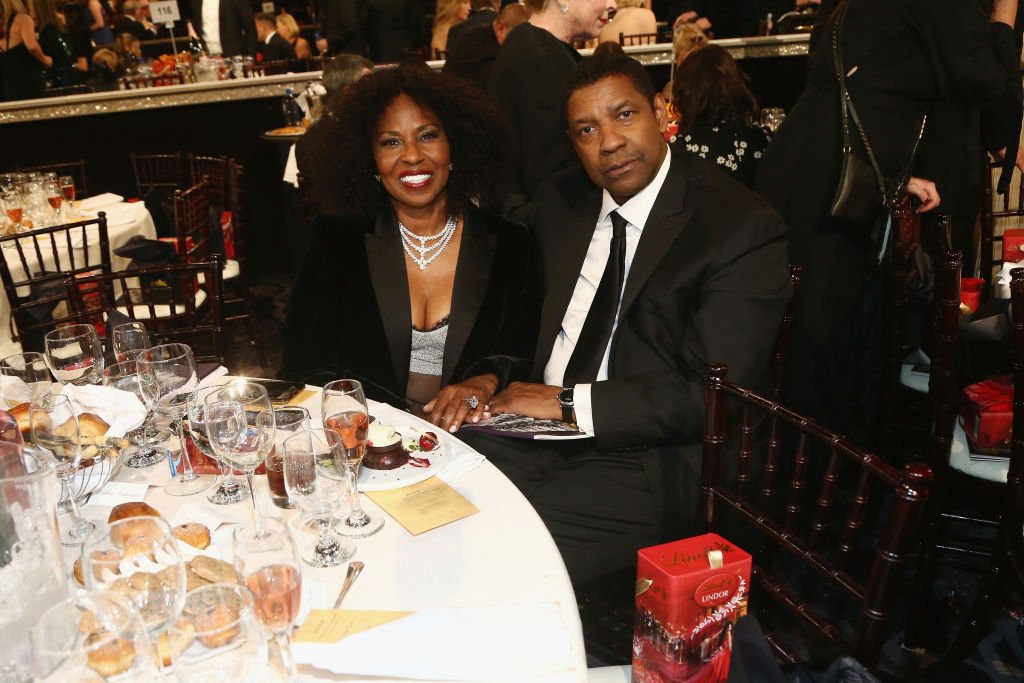 "The difference between a house and a home, it's a big difference," he said, adding that anyone can buy a house, but that doesn't make it a home.
"My wife has made our house a home, and raised these beautiful kids, and protected them and sacrificed for them, she did the heavy-lifting," he concluded.