Denzel Washington Once Admitted His Wife Pauletta Paid the Cab Fare on Their First Date
Denzel Washington made a startling revelation to Jimmy Kimmel about his first date with his wife, Pauletta.
Academy Award-winning actor Denzel Washington revealed in an interview that his first date with his wife of 36 years Pauletta Pearson, didn't go as planned.
In a Valentine's Day interview with Jimmy Kimmel in 2017, Denzel dropped the dime on what happened when he asked the stunning actress he met on the set of "Wilma" in 1977 out to dinner.
The foundation of their relationship, Denzel has revealed, is a deep spiritual commitment to each other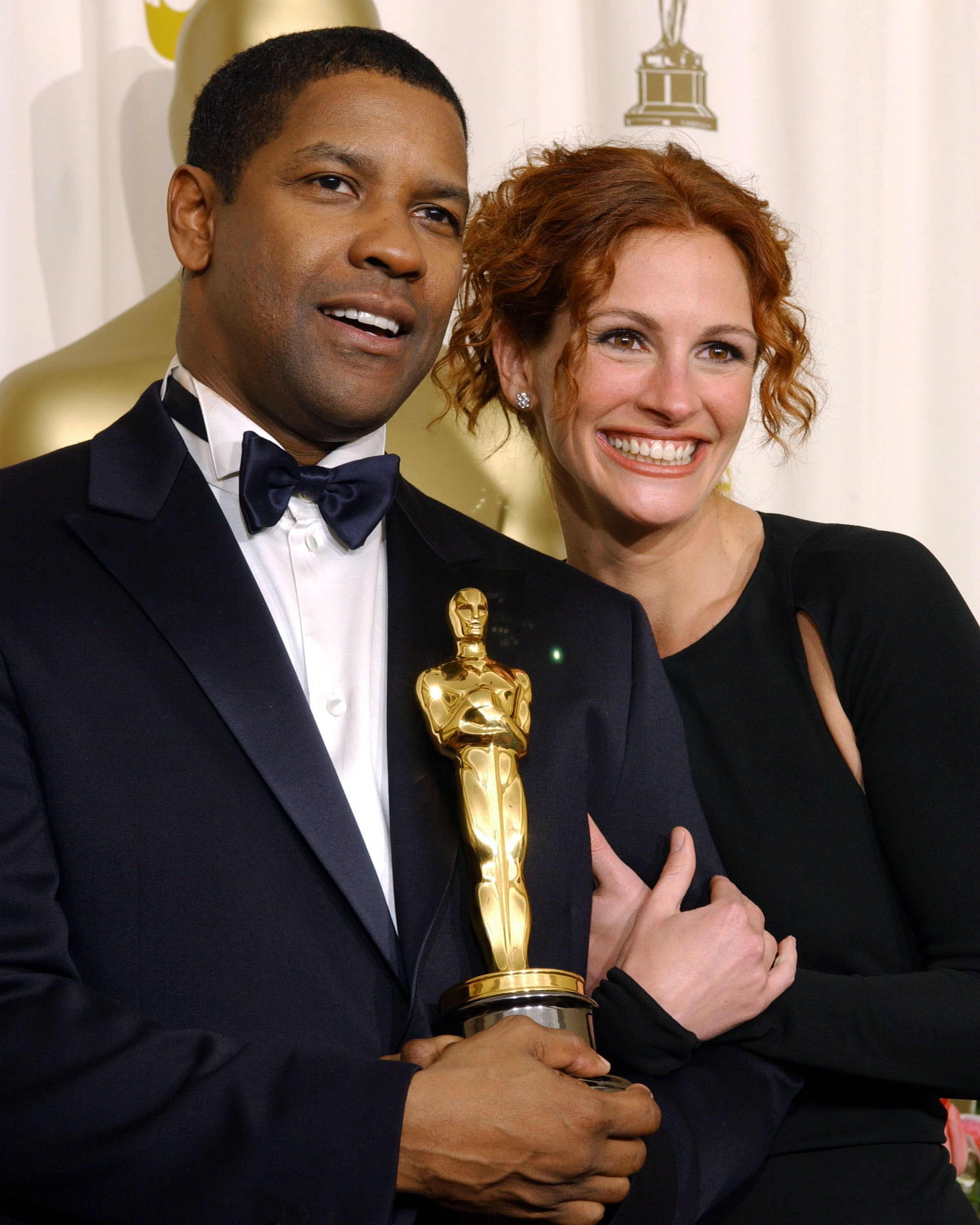 FIRST DATE FLOP
Denzel revealed that he had taken Pauletta out for a fancy dinner, and then decided to splurge on a cab ride home. In those days, the actor revealed, he was struggling, and the alternative was the Subway or a walk home.
But, as they drove and the cab's meter continued counting the growing fare, Denzel realized he wouldn't have enough money to pay for it.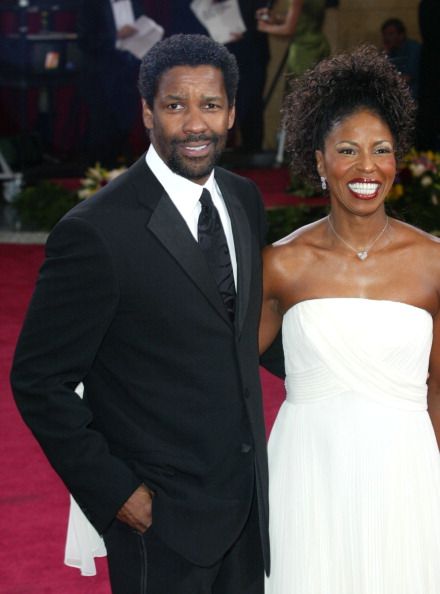 To Denzel's chagrin, Pauletta had to pay for the cab, but it didn't seem to put her off the handsome actor, and she agreed to see him again. However, when Denzel proposed marriage, Pauletta turned him down, not once but twice.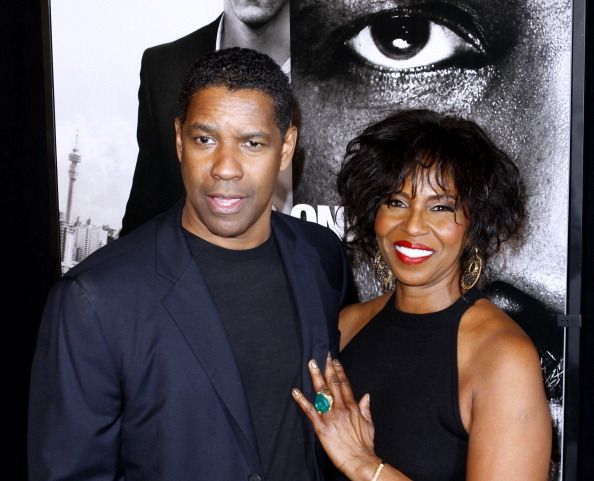 THREE TIME'S THE CHARM
When the besotted Denzel popped the question to the beautiful actress, she said "No." And the second time he bravely proposed, she turned him down yet again. It was only on his third try that Denzel got Pauletta to agree to marry him.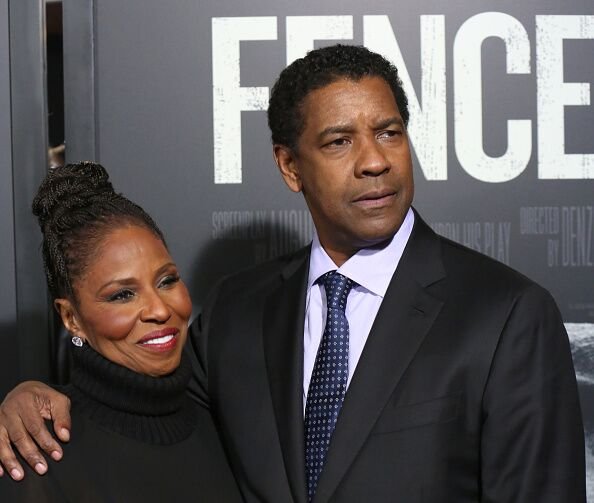 A HUNGRY WEDDING
But the wedding wasn't as pleasant for the bride and groom as it was for their guests, Denzel confessed. Pauletta and the actor were kept so busy greeting their guests that by the time they got to the table the food had run out.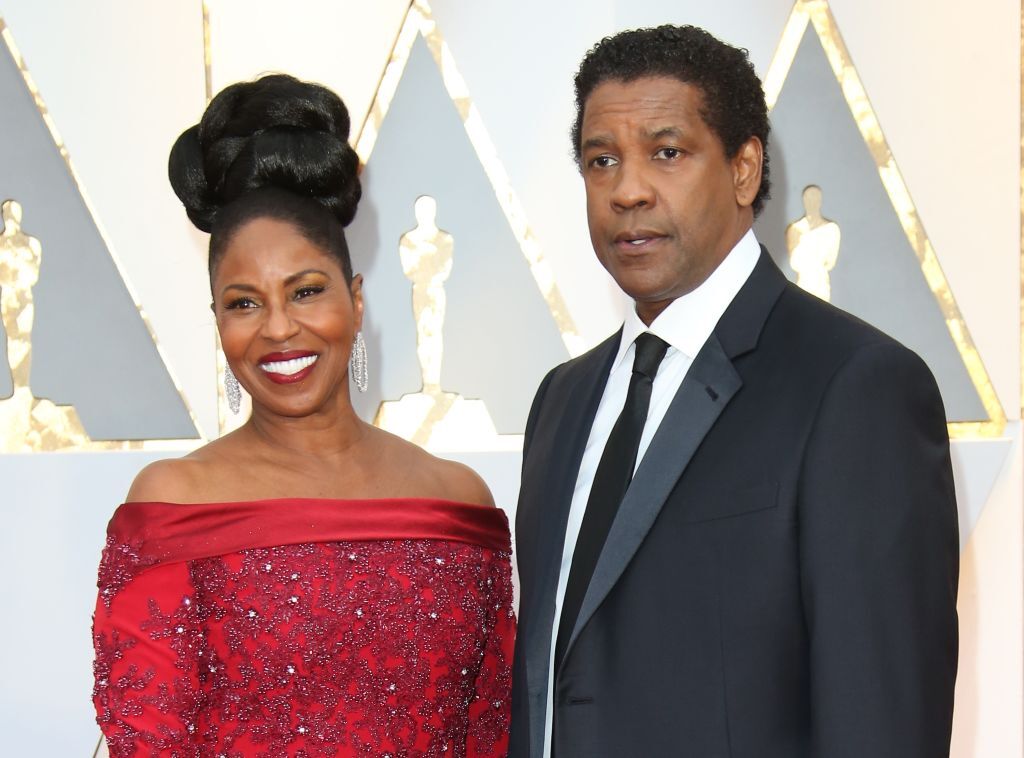 The starving Pauletta and Denzel sneaked away from their own wedding and ate at a nearby diner. Denzel revealed to Kimmel:
"We were shaking so many hands, taking pictures, [and] they ran out of food! We went to the, whatever the diner was we ended up at! We had, like, eggs or something."
In 1995, Pauletta and Denzel renewed their vows in 1995, while on a visit to South Africa, and the cerimony was officiated by Nobel Prize winner Archbishop Desmond Tutu. Hopefully, on that occasion, the couple enjoyed their wedding dinner.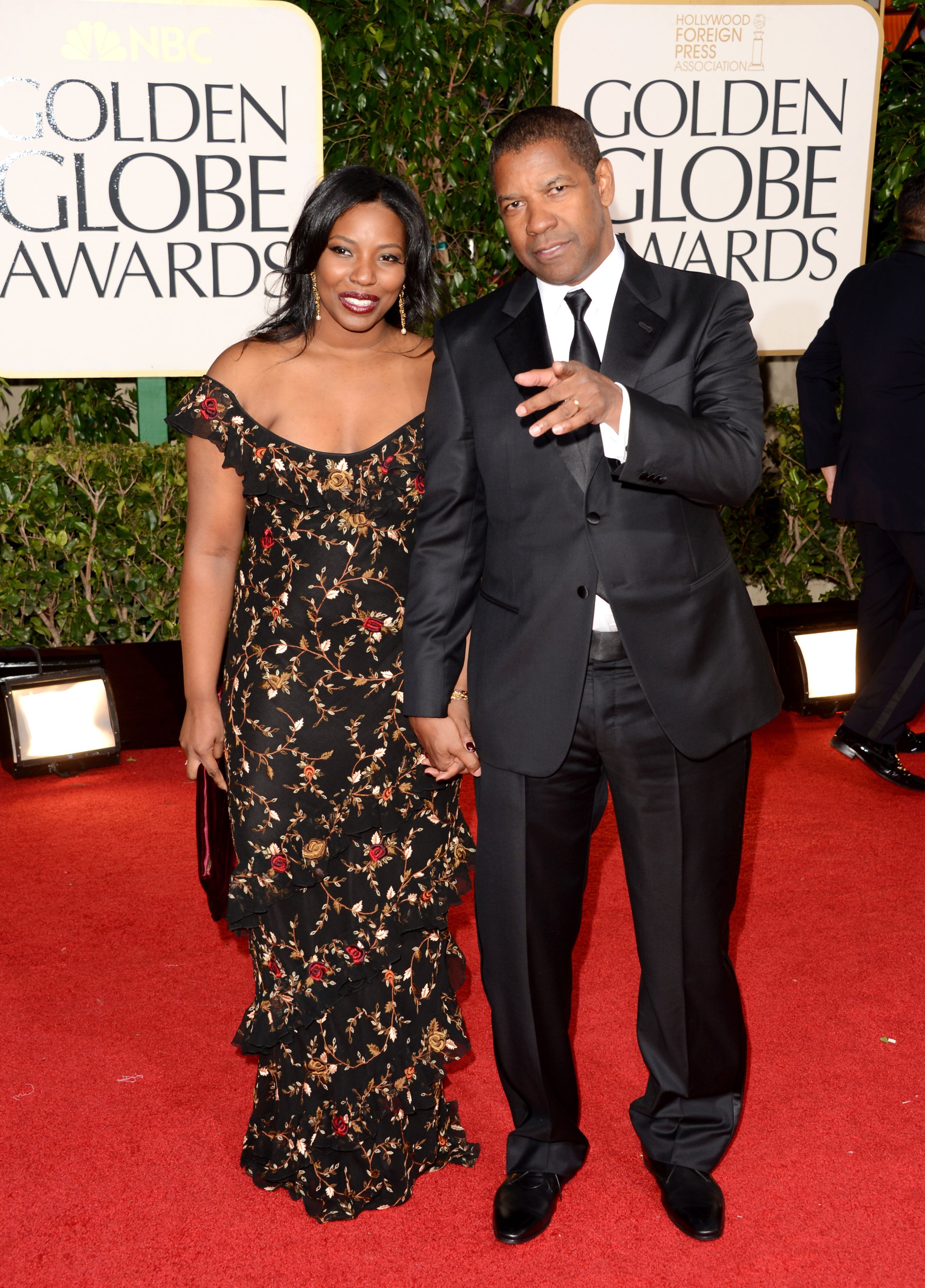 37 YEARS OF MARRIAGE
For the last 37 years, Pauletta and Denzel have been an exemplary couple, especially in Hollywood, where marriages tend to be short-lived, and followed by long and acrimonious divorces.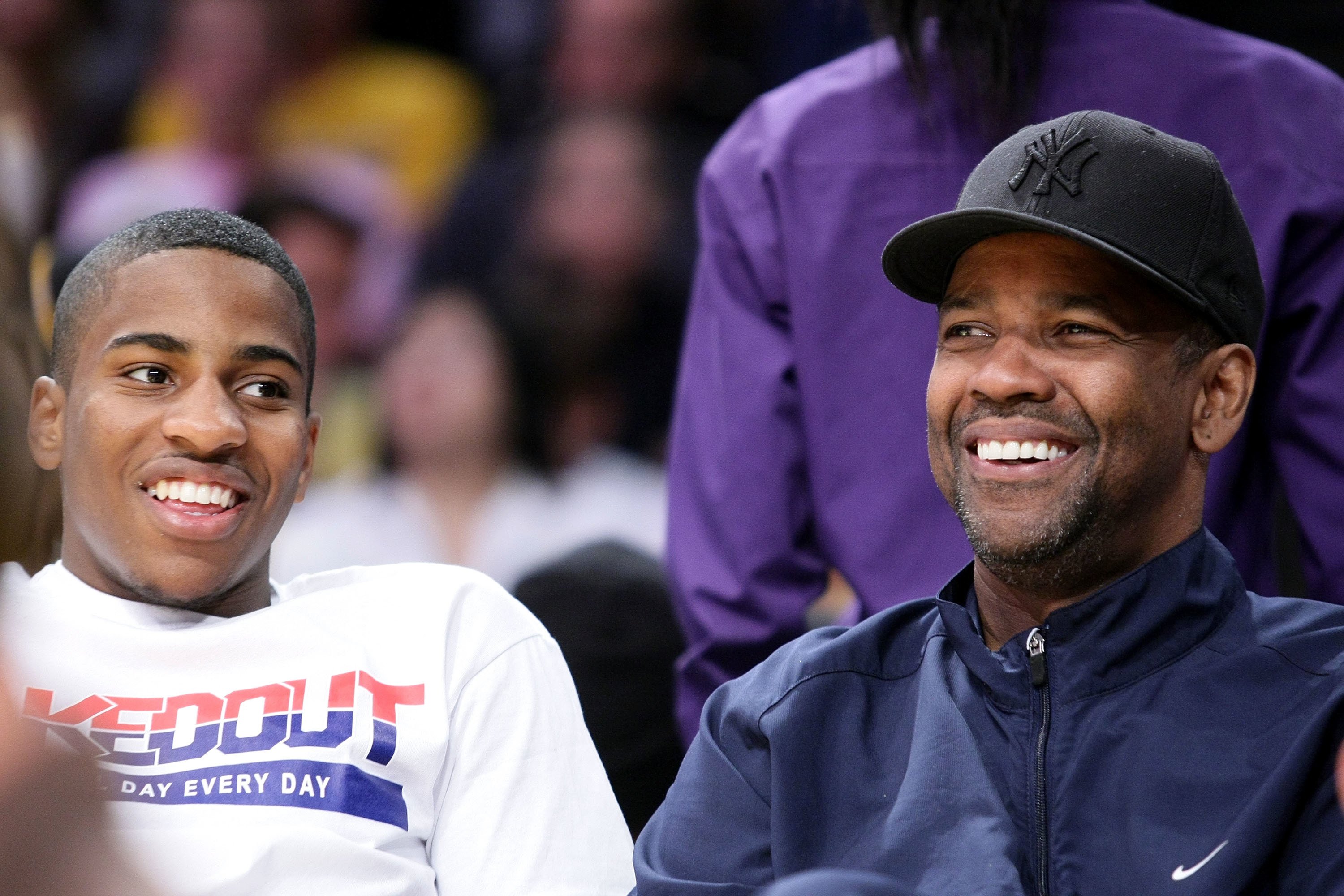 Denzel and Paulette, who share 4 children, John, 35, Katia, 32, and twins Malcolm and Olivia, 28, have always kept their personal lives as private as possible. Paulette rarely gives interviews, and Denzel is always circumspect.
A THRIVING MARRIAGE
Denzel has revealed the secret to their successful and happy marriage. With a mischievous grin, the actor admitted that Pauletta makes the decisions and he goes along with it. He said, tongue-in-cheek:
 "I do what I'm told. I keep my mouth shut!"
PAULETTA'S CULINARY TALENT
Denzel confesses that one thing that keeps him close to home and tied to his lovely wife's apron strings is her deft hand in the kitchen. The Academy Award-winner revealed that he partial to Pauletta's chicken curry, which he swears is the best in the world.
A SPIRITUAL CONNECTION
The foundation of their relationship, Denzel has revealed, is a deep spiritual commitment to each other and to making a home for their children. Denzel said in a 2010 interview:
"Everybody has their ups and downs; we've had ours. It's hard work, you know. (...)  A spiritual foundation helps everything—marriage, work, peace of mind."
That was 10 years ago, and the Washington marriage is stronger than ever.