Meet NBA Star Hakeem Olajuwon's Son Abdullah Who Is Following in His Dad's Footsteps
Abdullah Olajuwon, the son of the former professional basketball player Hakeem Olajuwon, has followed in his father's footsteps in professional basketball almost 20 years after his father retired.
In basketball, it is not unusual for professional basketball legends to pass on the baton to their children. However, this was not the case for NBA Hall of Famer Hakeem Olajuwon and his sons from the onset. The young boys had, surprisingly, no interest in the sport. Hakeem said:
"Every time I'd leave them with a basketball, I'd come back in, and it would turn into a soccer ball. Then we made a deal. Once they tasted basketball, they'd forget about soccer."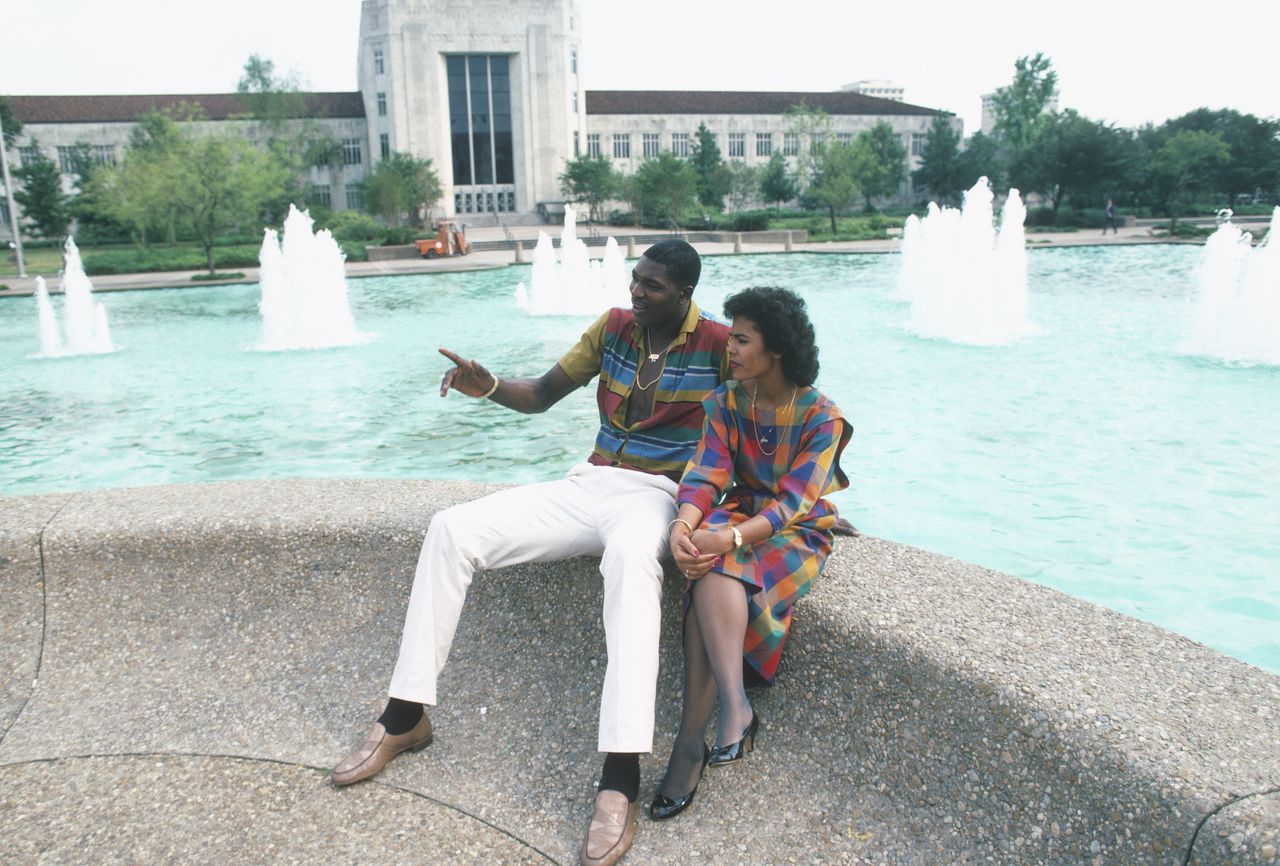 His boys, Abdullah and his brother Abdul had found passion in soccer. But, with all parties sticking to their ends of the deal, Hakeem put both his sons in a basketball club and a soccer club. In just three months, the sport had ignited a flame in both boys, especially his oldest, Abdullah.
Abdullah and his brother were born in Jordan. They lived there for ten years before the family relocated to the UK. In the west midlands region, where they first picked up a basketball, Abdullah made a name for himself in their local community.
Arrived at the #1929WestMansion 3300 E Nasa Parkway. DR34M Shake Sneaker release. pic.twitter.com/sit950CCpz

— Hakeem Olajuwon (@DR34M) September 21, 2013
When Hakeem saw the raw talent and passion that Abdullah and Abdul showed, he knew it was time to move to America to explore the viability of their sports professionally. From Birmingham, England, to Houston, Texas, the oldest, Abdullah, began to shine exceptionally. 
Hakeem married an 18-year-old girl in an arranged marriage when he was thirty-three.
In 2019, the Olajuwon family reclaimed Houston as their home after moving to the US. Hakeem enrolled in The Village School, where Abdullah joined the Vikings basketball team as a sophomore. His younger brother, Abdul, was going into the eighth grade.
Just as the former sportsman had predicted, Abdullah fell into line, and his potential started to skyrocket. Coming to the US, a hotbed for basketball recruits, was the best decision Hakeem could have made. The soccer lover turned basketball prodigy, Abdullah, said:
"I feel really blessed, because a year ago, even a month ago, I didn't know this would happen. It was a dream, and then it became a reality."
His younger brother, Abdul, also admitted that back when he used to play soccer, his passion had been unparalleled, but once he played basketball, everything changed for him.
Amazing work @NBA_Africa in dev grassroots bball on the African continent. Proud to have participated in #MandelaDay pic.twitter.com/znX07yLG4b

— Hakeem Olajuwon (@DR34M) August 20, 2013
With Abdullah slowly approaching the common recruitment age and college, his talent has begun to create quite a buzz. His name was suddenly making it to the social list of exceptional up-and-coming basketball stars, like the sons of LeBron James and Dwyane Wade, Bronny and Ziare, respectively.
Many have begun to wonder if Abdullah would be the next "The Dream" because of his father's nickname. Hakeem, who had adopted the nickname during the peak of his career, is arguably the only NBA star to win a championship without another Hall of Famer on his team.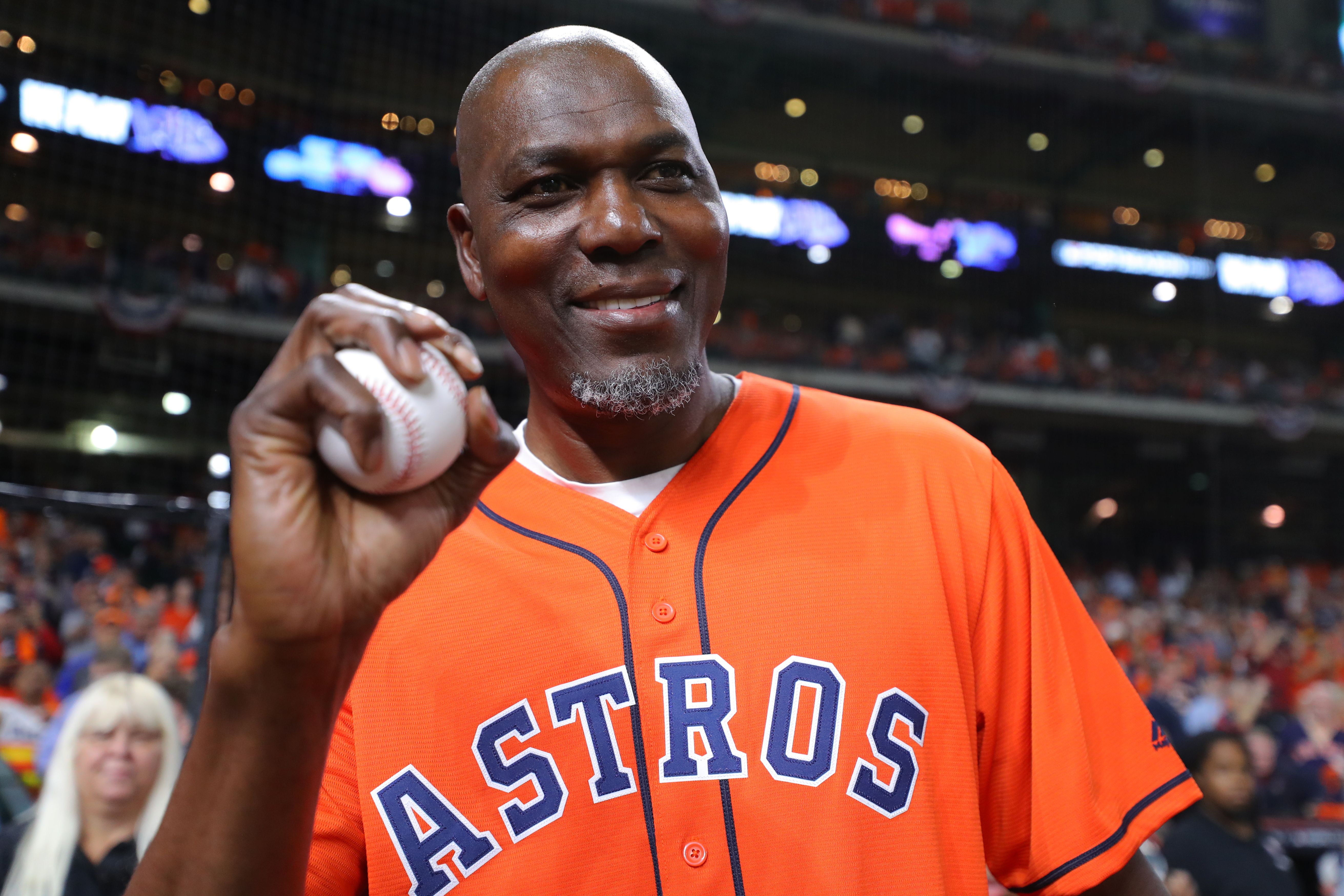 In 1996, the 57-year-old was married to 18-year-old Dalia Asafi in an arranged marriage. In their religion, Islam, there was no dating process, and marriage was the first and final step. At the time, the legend was 33-years-old with a daughter, Abisola, from a previous relationship.
Nearly three decades later, Hakeem is happily married to his wife, Dalia, and their kids, with his sons eyeing bright futures in the world of basketball.