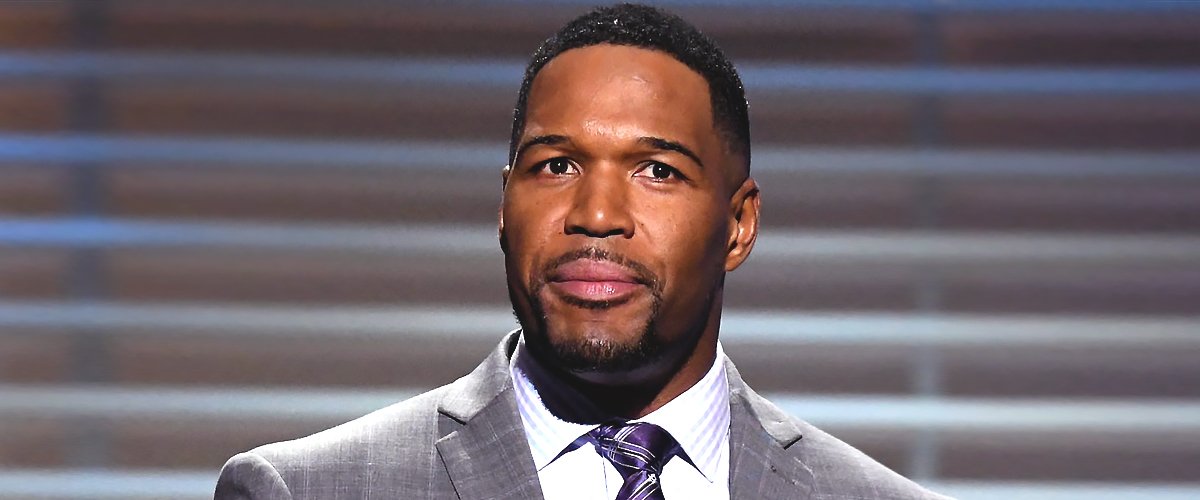 GettyImages
Wanda Hutchins Is Michael Strahan's Ex-wife — Why They Divorced and What We Know about Her
Former NFL star turned TV host Michael Strahan was once married to Wanda Hutchins, the mother of his oldest children. Although their marriage didn't work, they still maintain a cordial relationship.
Michael Strahan made a name for himself as a defensive end for the New York Giants throughout a 15-years long career in the NFL.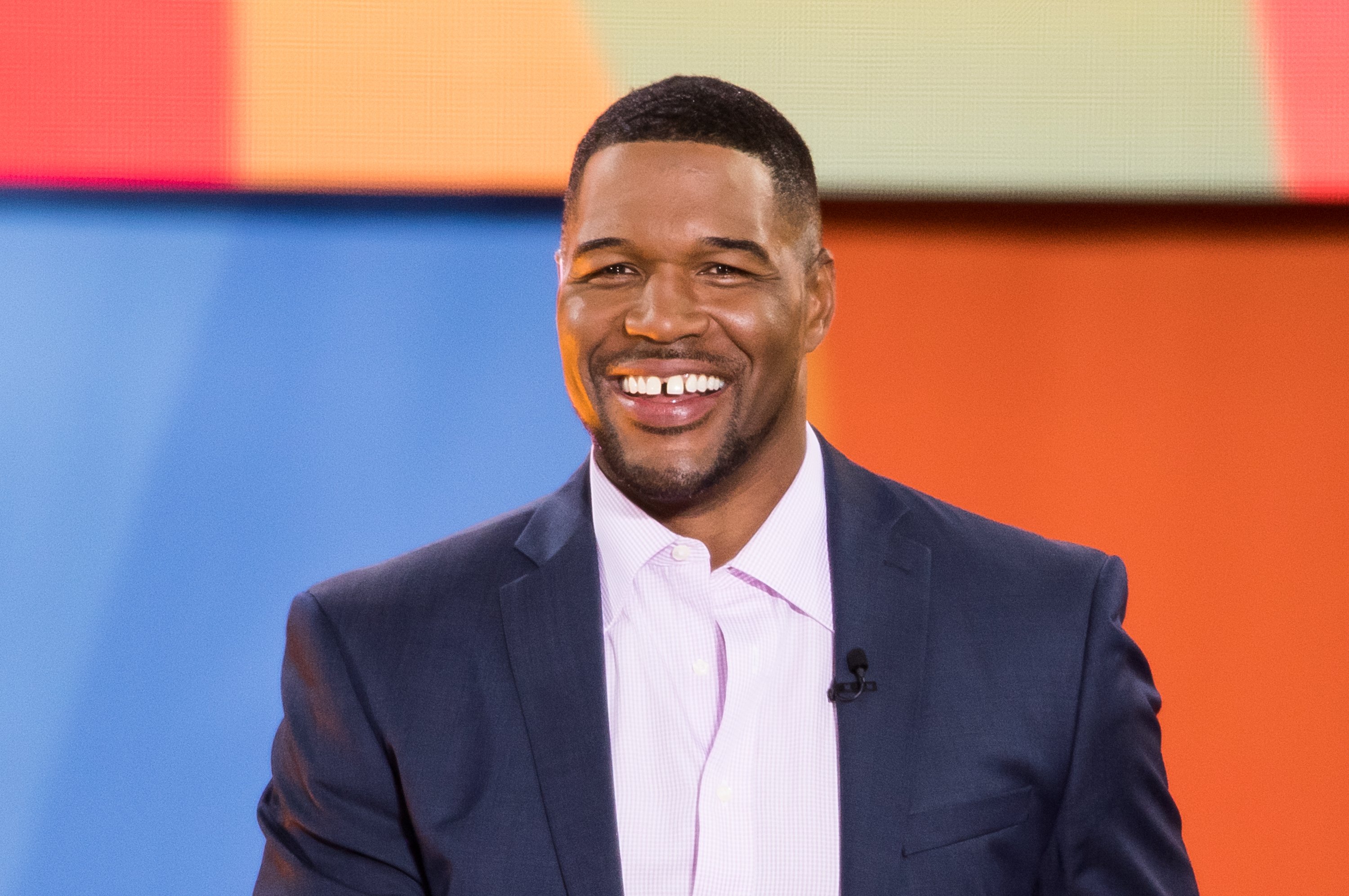 Michael Strahan attends ABC's "Good Morning America" at Rumsey Playfield, Central Park on July 6, 2018 | Photo: GettyImages
Afterward, he went on to become a TV personality, going from football analyst at Fox "NFL Sunday" to daytime talk show host on ABC's "Good Morning America."
However, before fame arrived at his door more than two decades ago, Strahan was a young father and husband working hard to be drafted by an NFL team with the sole purpose of supporting his wife, Wanda Hutchins, and their little family.
MEET WANDA HUTCHINS
Michael was nine years old when he moved with his family to Mannheim, Germany. His father, a former Army Major, had been assigned to an army post there in the late '70s.
Wanda also revealed that for years, Muggli had tried to stop Michael from seeing Tanita and Michael Jr.
Wanda Hutchins is also the daughter of a military man, and her mother was half German and half French.
She met Michael at Mannheim Christian Academy, and since they grew up in similar circumstances and places, they shared the same values.
In his book, "Wake Up Happy: The Dream Big, Win Big Guide to Transforming Your Life," Michael recalled how he couldn't believe someone as beautiful as Wanda wanted to date him.
They were together since Michael was 17, and Wanda soon became an essential part of his family in Germany.
STRAHAN AND HUTCHINS' FAMILY
Before his senior year, Michael had to leave for Houston to play football at Westbury High School. Wanda stayed behind in Germany, but they had a long-distance relationship for almost a year.
Then, he returned to finish school and graduated from Mannheim Christian Academy, but was back to the U.S soon after with a football scholarship from Texas Southern University.
During one of his visits back home in his senior year at college, Wanda shared big news: she was pregnant.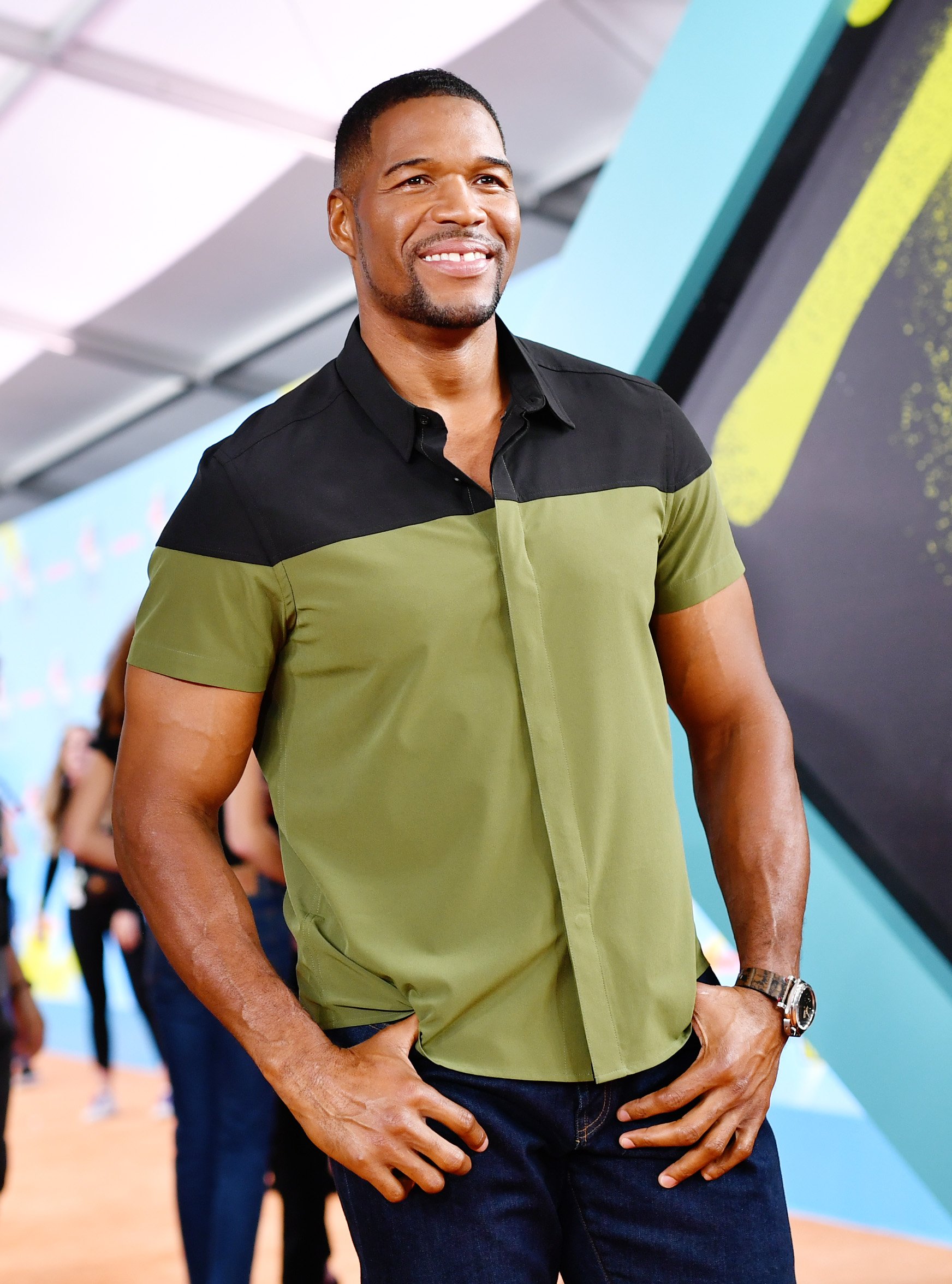 Michael Strahan attends Nickelodeon Kids' Choice Sports 2019 at Barker Hangar on July 11, 2019 in Santa Monica, California. | Photo: GettyImages
They were both too young. Michael was 20 years old, and although he didn't feel ready for fatherhood, he and Wanda got engaged and started getting ready to welcome a child into their lives.
Michael was in Houston the night his daughter Tanita was born in 1992. Wanda was surrounded by hers and Michael's family in Germany when she gave birth.
When Michael returned to Germany for Christmas, he and Wanda got married, and then she and Tanita moved to Houston with him. They lived in one of the university's off-campus apartments.
"Being a father was new, but honestly, Wanda did all of the hard work," Michael recalled in his book, adding that he was more focused on being the best football player he could to get drafted and ensure his family's stability.
His hard work paid off when the New York Giants picked him on the 1993 NFL draft, and three years later, Wanda got pregnant for the second time.
This time, Michael was by her side when she gave birth, and when he held his son Michael Jr. for the first time in the delivery room, Michael understood why people say that having children is "agreeing to walk around with your heart out of your body."
DIVORCE & GOODBYES
Although both Michael and Wanda did their best to make their marriage work, only two years passed when they decided the best move was to divorce.
Michael explained that they were too young and had lost the spark after the birth of Michael Jr. and that Wanda wanted to explore her identity and grow up without being attached to the memory of their teenage selves.
After their separation, Wanda decided to return to Germany, and she and Michael agreed the best was for her to take the kids along. Still, he never failed to comply with his parental duties.
"I think a lot of times when you split, people assume that the mother is supposed to take responsibility for the kids," Michael told People. "But from day one, it was very important for me to be active, to be a part of their life."
He was always on the phone or flying between Houston and Germany, and while it was difficult, Michael learned that "you make time for what you want to make time for."
Tanita and Michael Jr. attended high school in Houston, and Wanda joined them as Michael bought a $163,000 house for them in Houston.
DEFENDING HER EX
In 2006, when Michael was embroiled in a legal dispute with his second ex-wife, Jean Muggli, Wanda came to his defense, speaking publicly for the first time since their divorce.
"We're good friends. We're parents. That's the bottom line," she said of Michael and added that he doesn't waver when he commits to something.
Wanda also revealed that for years, Muggli had tried to stop Michael from seeing Tanita and Michael Jr., which created tension between their relationship.
These days, however, Wanda and the kids have a great relationship with Michael and Sophie and Isabella, the twins he welcomed with Muggli.
As for Wanda, she married a second time and had another son, Dorian, whom Michael also treats as if he were his son.
Wanda is also the owner of a home decor business, creating furniture and other decoration items using wood or repurposing existing pieces.
Please fill in your e-mail so we can share with you our top stories!