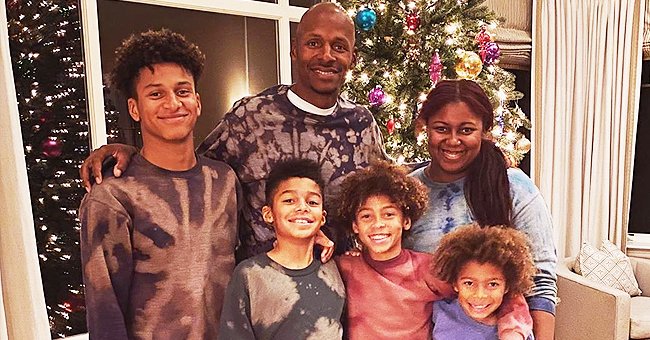 Getty Images
NBA Star Ray Allen Is a Doting Father of 5 Kids - Meet Them All

It's admirable to watch the NBA star turned into a caring and loving father after his retirement in 2016. Ray shone on the court as an unforgettable three-point shooter, while off the court he is a great head of the family.
Ray Allen's Instagram account is filled with many photos and videos of his five children. He usually shares images in which they are spending time together. In fact, training is among their favorite things to do, so for the kids, having a dad with such a background is certainly a privilege.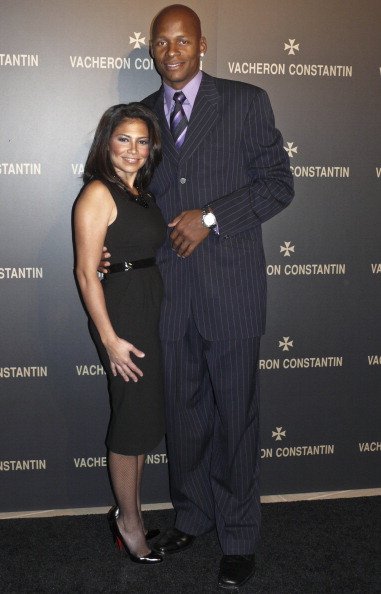 Ray Allen of the Boston Celtics with wife Shannon Williams attend the launch of Quai De L'ile in Support of Afghanistan World Foundation at The IAC Building in New York City, NY on October 22, 2008. I Image: Getty Images.
Quarantining is actually making progress in their family training mornings. In a recent post, Ray shared a picture of him with his four sons and explained that it was not a basketball day, but a running day. He also gave some advice to his fans by writing:
"We have to give our children a break from their sport so their muscles and their minds can heal.(...) No gym or ball required, just our desire to get better"
CLOSE FAMILY
The former NBA player is very proud of his whole family and also usually shares trips they spend together. Like the safari ride they took in the Dubai Desert, and the boat trip they went to celebrate Valentine's day. In every photo, there is no doubt how close they all are.
Ray married Shannon Walker Williams in 2008, and together they have four children: Walter Ray III, born in 2004, Walker, born in 2006, Wynn, born in 2009 and Wynstan Ryan, born in 2012. Ray and Shannon both have one child each from previous relationships. Tierra is Ryan's daughter, whom he shares with his ex Rosalind Ramsey.
SPORTS GENES
So far, his four sons have been interested in following their dad's footsteps. They certainly train together, but Ray is also teaching them lessons not only on game techniques, but he is also providing valuable lessons about hard work.
The kids know the privilege of having a 10-times All-Star dad, so they take Ryan's advice by heart, according to Walter's impressive performance on the court. Meanwhile, his older daughter, Tierra, has taken a different path as she goes into a more holistic, spiritual, and self-love centered project.
SUCCESSFUL COUPLE
Today, Allen is considered one of the greatest shooters in NBA history. He was a leader in 3-pointers, won two NBA championships and was an All-Star for 10 times. Ray also is the only player in NBA history to score more than 200 3-point shots for five straight seasons. In 2018, he became part of the Naismith Memorial Basketball Hall of Fame.
In 2008, the basketball star broke a record by making 22 3-pointers in an NBA Finals series. Former Boston Celtic teammate, Paul Pierce, once said in an interview, "He's the greatest shooter in the history of this game. It's not only the big shots he made, it's how he did it in the moment."
But the NBA star is not alone, his wife Shannon is also an astounding woman. When she was younger, she was a singer of Motown Record's R&B group, "Shades". After that, she tried to make it as an actress being cast in several movies.
Today she has become an entrepreneur by opening a healthy fast food restaurant in Florida. Shannon has demonstrated to have a keen eye for business. However, she has said despite her success, she is not quitting singing.
Please fill in your e-mail so we can share with you our top stories!