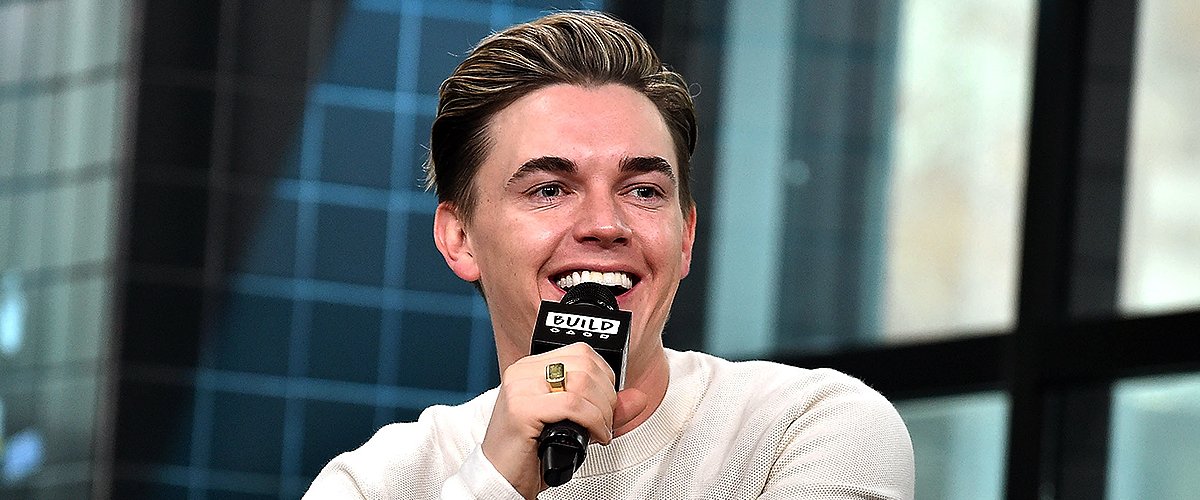 GettyImages
Katie Peterson Is Jesse McCartney's 'Muse' — Inside Their Love Story and Wedding Plans
Former heartthrob Jesse McCartney found his "beautiful soul" in actress Katie Peterson, and after seven years dating, he popped the big question last year. Now, the young couple is in the process of planning the wedding of their dreams.
Jesse McCartney's popularity has recently bounced back after it was revealed he was behind the Turtle mask on Fox's singing competition "Masked Singer."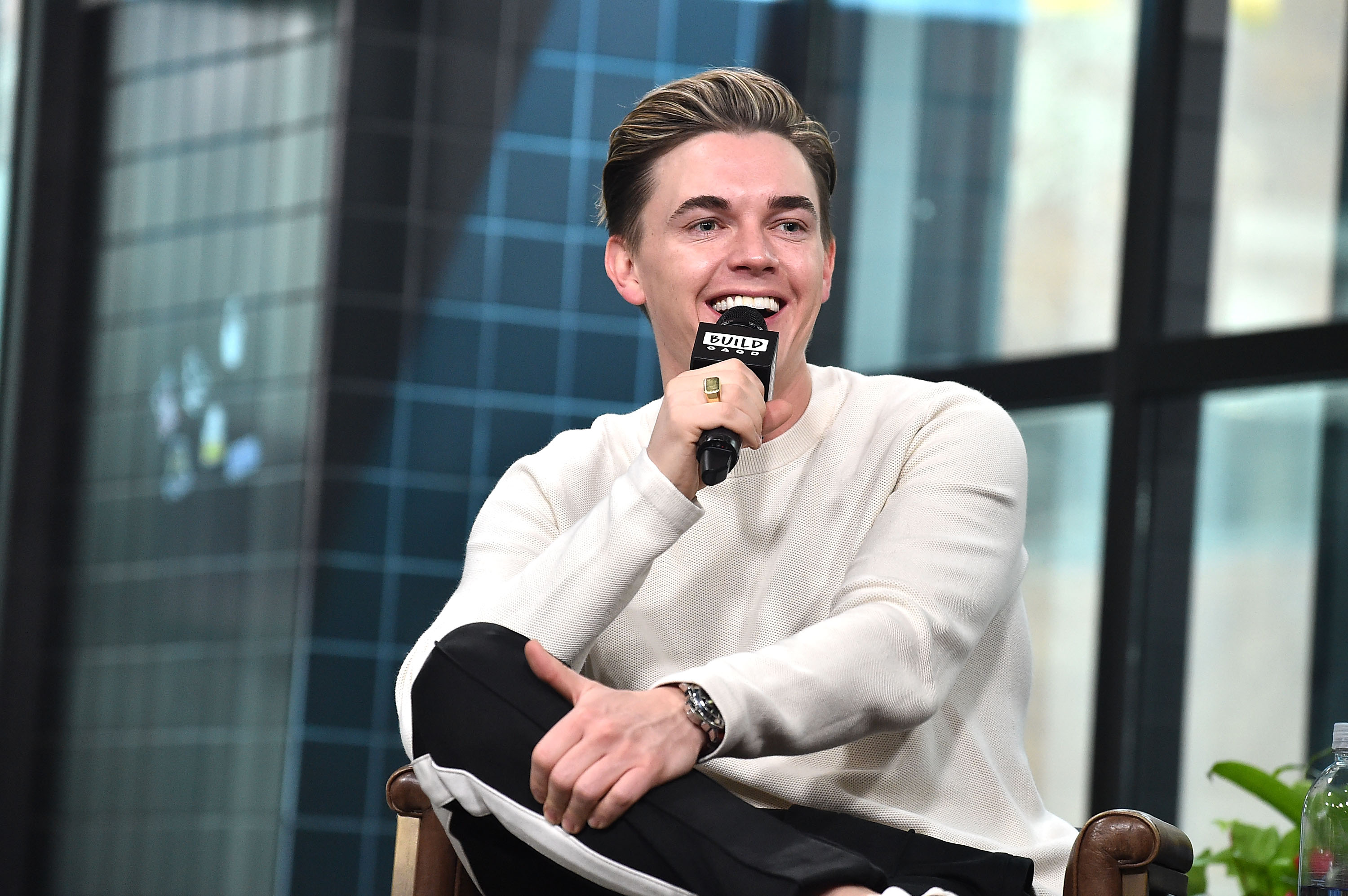 Jesse McCartney attends Build at Build Studio on March 28, 2018 in New York City | Photo: GettyImages
JESSE MCCARTNEY'S REVIVAL
The 32-year-old first rose to fame as a child on the TV series "All My Children," and later went on to pursue a career in music with the boyband Dream Street.
Jesse and Katie's wedding plans have been put on hold due to the quarantine.
However, it was Jesse's turn as a solo artist in the early 2000s' that took him to the top with hit songs like "Beautiful Soul," "Don't You," and "Why Don't You Kiss Her."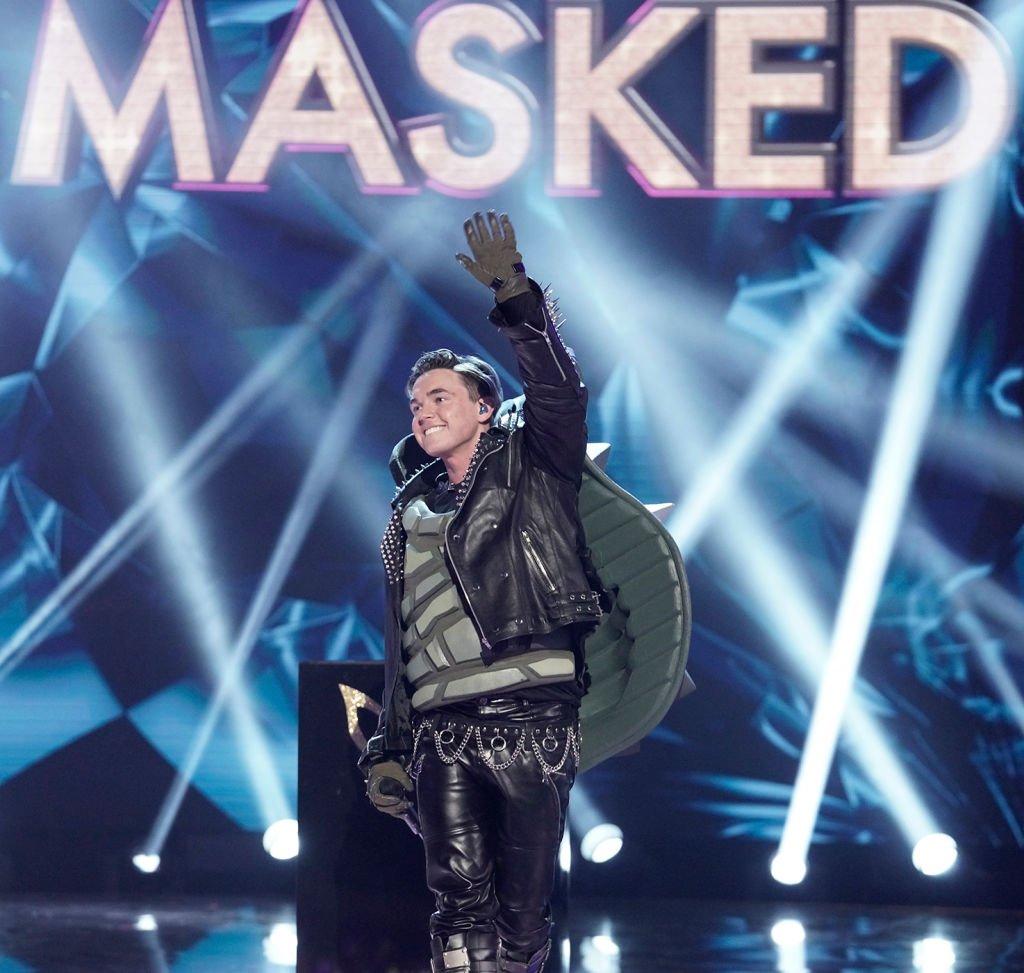 Jesse McCartney in the season finale episode of THE MASKED SINGER May 20, 2020 | Photo: GettyImages
Throughout the years, Jesse tried to replicate his previous success but fell short. However, he's currently working on a new album and released the singles "Yours" and "Friends," which seem to be doing good.
Jesse is optimistic about the future and couldn't be in a better place both professionally and personally, as he recently got engaged to his longtime girlfriend, Katie Peterson.
MEET KATIE PETERSON
Like Jesse, Katie Peterson is also an actress. She appeared in series like "The Glades," "Happily Divorced," and "Graceland," and the films "Step Up Revolution," "Girls Gone Dead," and "The Row."
Katie is also a former model and the creator of lifestyle blog The Rebel Blonde, where she shares with her followers outfit ideas, DIY tutorials, food recipes, makeup ideas, and many more.
On her website, Katie explained that the inspiration behind the Rebel Blonde is a combination of the style influences in her life, which she describes as: "beach girl meets southern belle meets Hollywood hills make up."
According to Jesse, Katie is also a writer, and she's behind the idea for the couple's recent YouTube series, "The Quarantined Couple," a series of short skits that follow the pair every day as they stay at home amid the COVID-19 quarantine.
HOW JESSE AND KATIE MET
Jesse and Katie started dating in 2012 but went public with their relationship in 2013. The singer recalled how he met the woman he calls his "muse" during an interview with Magic 89.9.
He explained that one day he was going home from the studio late at night when a friend who was celebrating his birthday invited him for a drink. Bars in L.A close at 2 am, and it was 1:45 in the morning.
So, when he arrived for a last call drink, the bartender, Katie, didn't want to serve him. "I was like, please, just one drink," he recalled,
"She did not want me to be there, and she was just trying to clean up, and I was holding her up."
However, Katie eventually served him, and they got to talk as Jesse kept apologizing, and, before leaving, he gave her his number.
She texted him two weeks later, which led to daily conversations and, eventually, dinner. They've been together ever since.
THE PROPOSAL
Jesse popped the question in September 2019 in front of his and Katie's friends while they were dining at Wolfgang Puck's restaurant CUT at the Beverly Wilshire hotel in Los Angeles.
According to witnesses, Jesse got down on one knee, and the restaurant fell silent when he proposed and then erupted in cheers when she said yes.
Katie later confirmed the news by sharing a lovely picture of her diamond ring with the caption "SEVEN YEARS....and also forever."
When asked how and when he knew Katie was the one, Jesse explained that it was something he realized years before asking her to marry him, something that, according to him, Katie thinks took him too long.
"I can't imagine my life being any different, I just love how it is now, and how perfect it is," the singer continued, adding:
"We complement each other, and she brings out all my best qualities. And she helps me curb my bad ones."
WEDDING PLANS ON HOLD
Jesse and Katie's wedding plans have been put on hold due to the quarantine, but they have already fallen in love with a venue they visited earlier this year in Northern California.
The "Summerland" star told Entertainment Tonight that they had almost pulled the trigger this fall, but unfortunately, the venue was already booked. Now, the plan is to get married next spring.
"It would be nice to be able to go do things, go to bakeries and go to restaurants and try foods," Jesse told People of the planning process "I'm sure she wants to try on a dress."
For now, Jesse and Katie keep sharing tidbits of their lives on social media, and they recently joined Fox's new show "Celebrity Watch Party." Hopefully, next year Katie will officially become Jesse McCartney's wife.
Please fill in your e-mail so we can share with you our top stories!