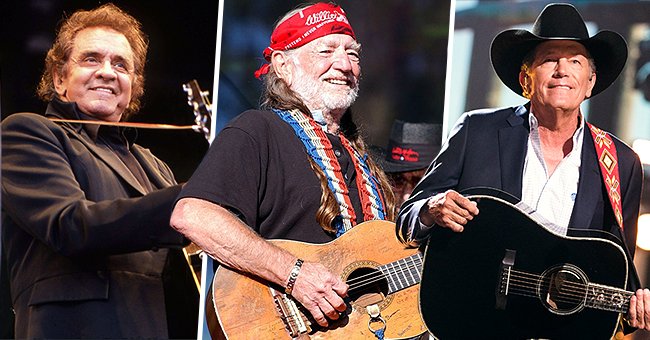 Getty Images
Memorial Day 2020 – Meet 5 Country Music Legends Who Also Served the US Military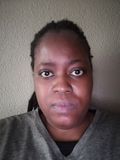 To commemorate Memorial Day as a whole, here's a look back at some music legends who also served in the US military in the past. Here are the five singers and their backgrounds:
GEORGE STRAIT
The artist enlisted in the US Army from 1971 to 1975. He spent the final two years of his service in Hawaii and his patriotism helped launch his musical career.
Strait played country music with an Army-sponsored band called Rambling Country during his time in service. He also had an off-base group called Santee and he was already an experienced stage player by the time he left the army.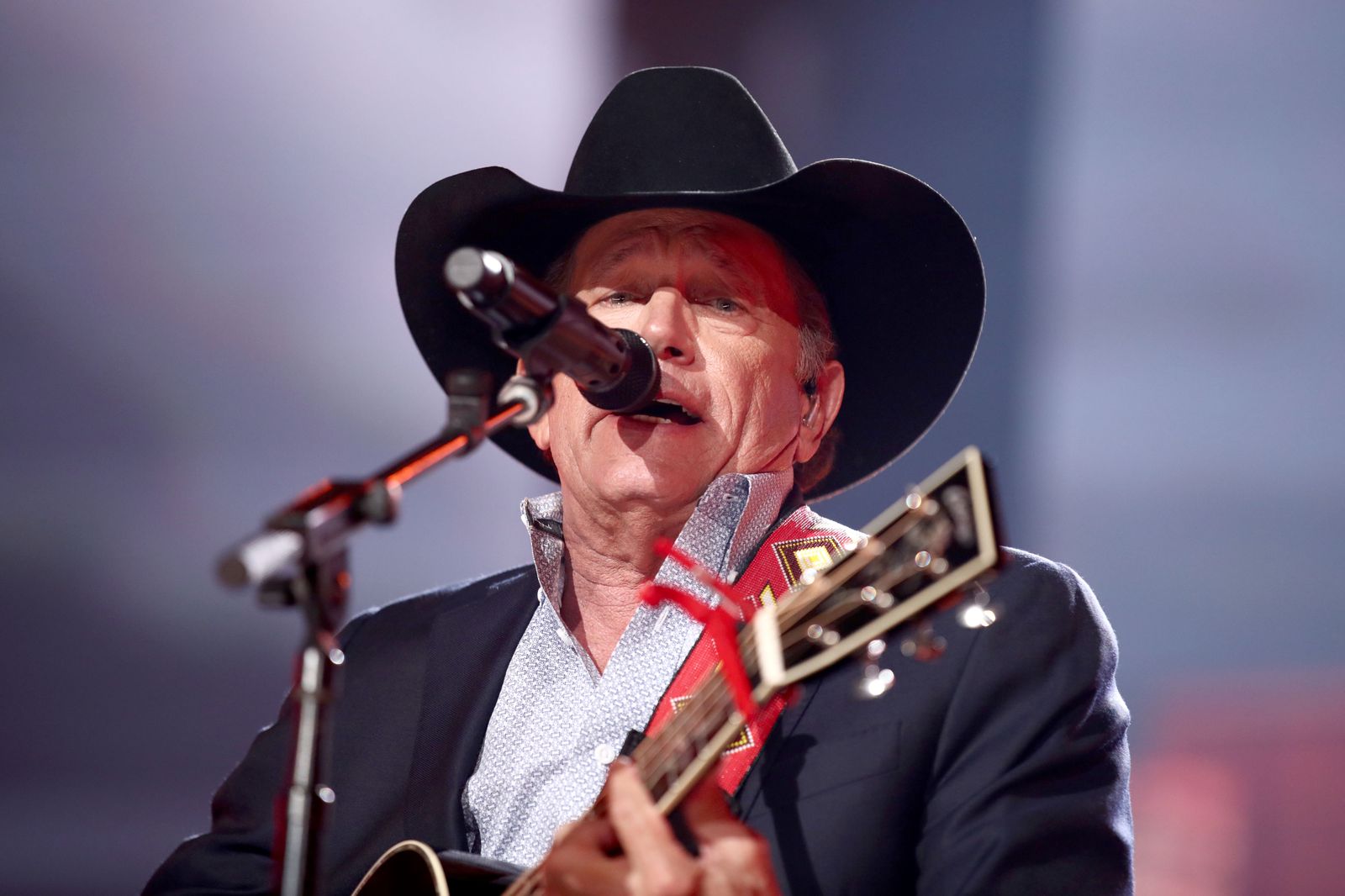 George Strait performs onstage during the 54th Academy Of Country Music Awards on April 07, 2019, in Las Vegas, Nevada | Photo: Rich Fury/ACMA2019/Getty Images
GEORGE JONES
Jones served in the Marines while the Korean War was underway but he was never asked to go overseas. He spent his entire enlistment, from 1951, stationed in California.
Jones officially enlisted as a Marine on November 16, 1951 at the age of 20. Shortly after he was discharged from service, his music career took off.
He released his first single "Why Baby Why," which came out in 1955, quickly became a Top 5 hit.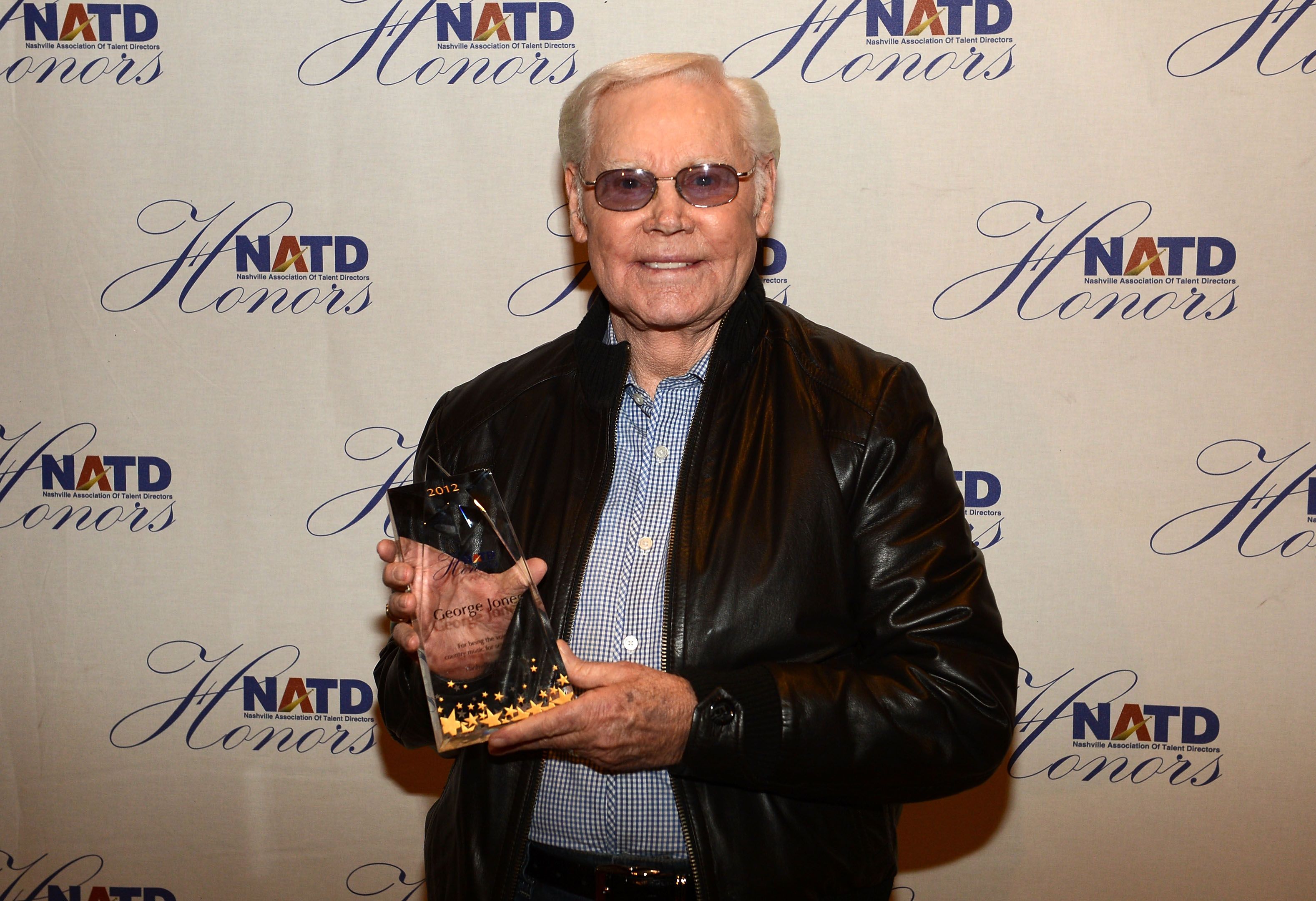 George Jones at the 2012 NATD Honors on November 14, 2012, in Nashville, Tennessee | Photo: Rick Diamond/Getty Images
CRAIG MORGAN
Morgan served in the US Army with 10 years of active duty and 7 years with the Reserves. He has experience as a fire support specialist with the 82nd and 101st Airborne divisions.
Morgan also served as an air assault instructor in South Korea before resigning to pursue a career in music. He played the guitar and also dabbled in songwriting to blow off some steam while in the Army.
On May 22, 2020, he released a new album called "God, Family, Country."
WILLIE NELSON
Country music legend Nelson served in the US Air Force for a short time after graduating high school in 1950. Unfortunately, having back problems forced him to leave the service.
At the time he'd been stationed at Lackland Air Force Base in San Antonio, Texas. After the Air Force, Nelson went college at Baylor University but eventually took odd jobs before his country music career took off.
His longest marriage has been to Annie D'Angelo whom he met when she was working as a makeup artist on the set of his 1986 made-for-TV movie "Stagecoach." She's Nelson's fourth wife.
JOHNNY CASH
Cash was also trained at Lackland, however, it's not clear if the country legends ever met at the air force base. He was a Morse Code Intercept Operator and spent much of his enlistment stationed in Landsberg, Germany.
Cash was honorably discharged after four years in the Air Force, earning the rank of Staff Sergeant. He also trained at Brooks Air Force Base in San Antonio, Texas.
Cash went on to become a big star with music genres such as gospel, murder ballads, teen pop, country tracks and, protest songs.
Please fill in your e-mail so we can share with you our top stories!