Dakota Johnson Says Her Grandma Tippi Hedren Still Lives with 13 or 14 Lions and Tigers
Tippi Hedren, 90, is well-known as the star of "The Birds." Last week, her granddaughter, Dakota Johnson revealed that she still lived with several lions and tigers.
Johnson, 30, recently appeared remotely on "The Graham Norton Show" where she spoke about her grandmother, Hedren. The younger actress shared how her grandmother was still an animal lover and a staunch activist.
She explained to Graham Norton how Hedren still lived with tigers and lions. Johnson shared, "She has 13 or 14," adding:
"There used to be like 60 cats, and now there's just a couple."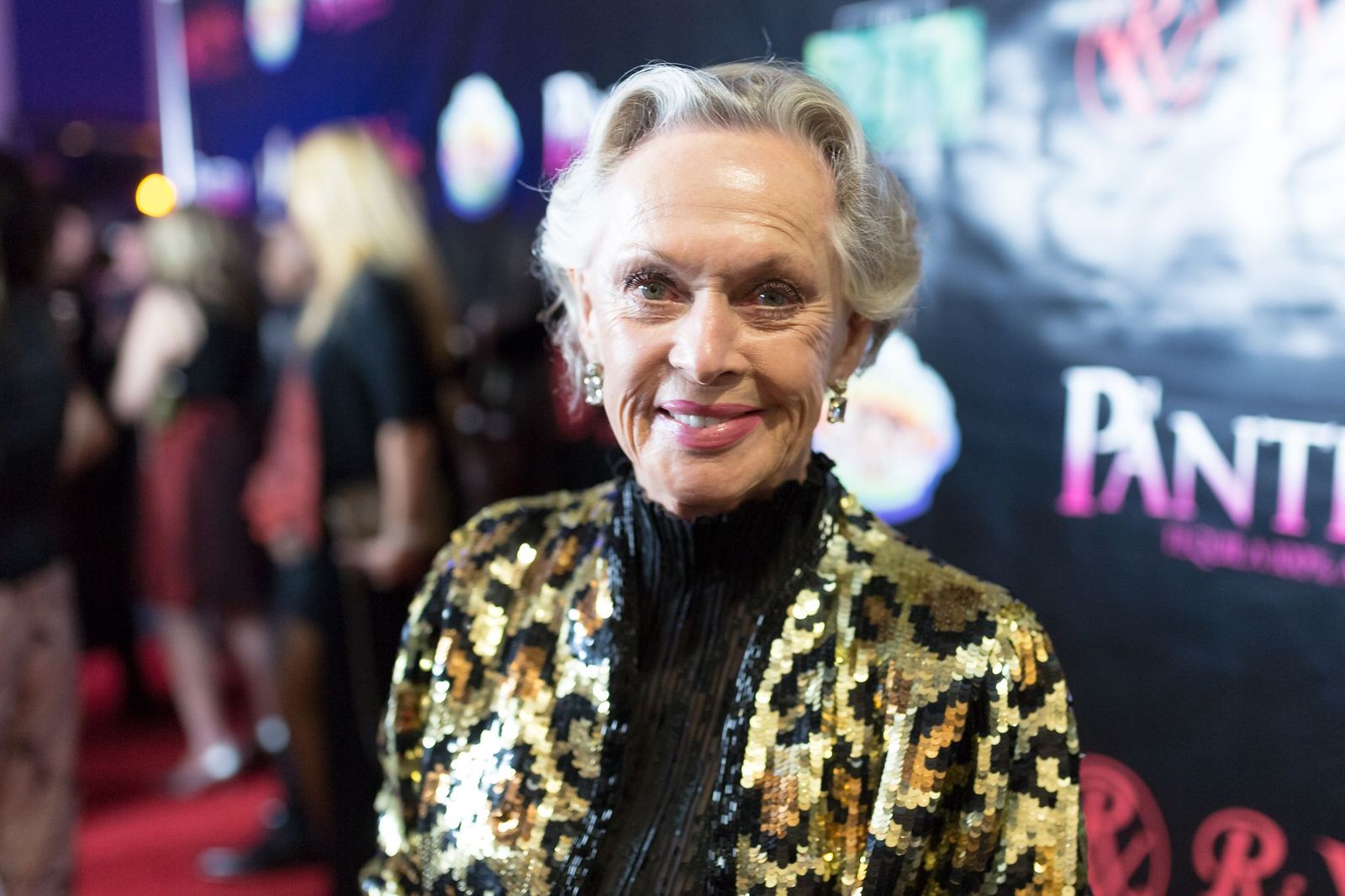 DAKOTA'S MOM PHOTOGRAPHED WITH A LION
Norton showed off a series of 1970's photographs which included a photo of Johnson's mother, Melanie Griffith. In the image, Griffith was seen with a 400 lbs. lion named Neal.
It wasn't as totally psycho as it was when they first started
The talk show host asked whether Johnson had also grown up with the animals. The younger actress explained: "By the time I was born they were all in huge compounds and it was a lot safer."
HITCHCOCK'S FILMS
She also confessed: "It wasn't as totally psycho as it was when they first started." Hedren is best known for starring in the Alfred Hitchcock film "The Birds" and "Marnie."
TIPPI'S ANIMAL ORGANIZATION
In 1971, she began rescuing exotic cats back before founding the Roar Foundation in 1983. The non-profit organization's goal was to "educate the public about the dangers of private ownership of exotic animals."
HER ANIMAL SANCTUARY
It also supports her animal sanctuary, Shambala Preserve, located in California, where Hedren lives. She first worked on screen with the felines in the 1981 film "Roar."
TIPPI'S MEMOIR
Sadly, her time working with Hitchcock would become soured with a huge revelation the actress made in her memoir, "Tippi." The star opened up about her break from working with the legendary filmmaker.
SPEAKING UP
She explained how Hitchcock had a dangerous obsession with her. Hedren also revealed that the filmmaker sexually abused while making "The Birds."
The actress confessed to "Variety" that she decided to share her story in the hopes of encouraging other women to become emboldened.