Vanessa and Kobe Bryant's Daughter Capri Takes Her First Steps in a Cute Video
Capri Bryant recently took her first steps across a room from her aunt to her mother, Vanessa Bryant. The mother of four could barely hide her excitement over her daughter's milestone.
Vanessa Bryant's last daughter, Capri Bryant, recently took her first steps and the proud mother could not help but share her excitement and pride with her fans.
In an Instagram post by Vanessa, Capri was initially seen with her aunt, Sophie, who was dressed in a white top paired with black leggings.
After being helped by Sophie to maintain balance, the toddler happily took multiple steps from her aunt to her mother, who was seated right across Sophie. This milestone was applauded by the family who couldn't hide their excitement. 
While sharing the adorable video, Bryant accompanied it with a sweet note to her daughter, where she stated just how proud she was of her little girl. The caption read:
"My baby!!!! So proud of my Koko Bean ❤ ️Capri took her first steps from her auntie Sophie to mama today. ??"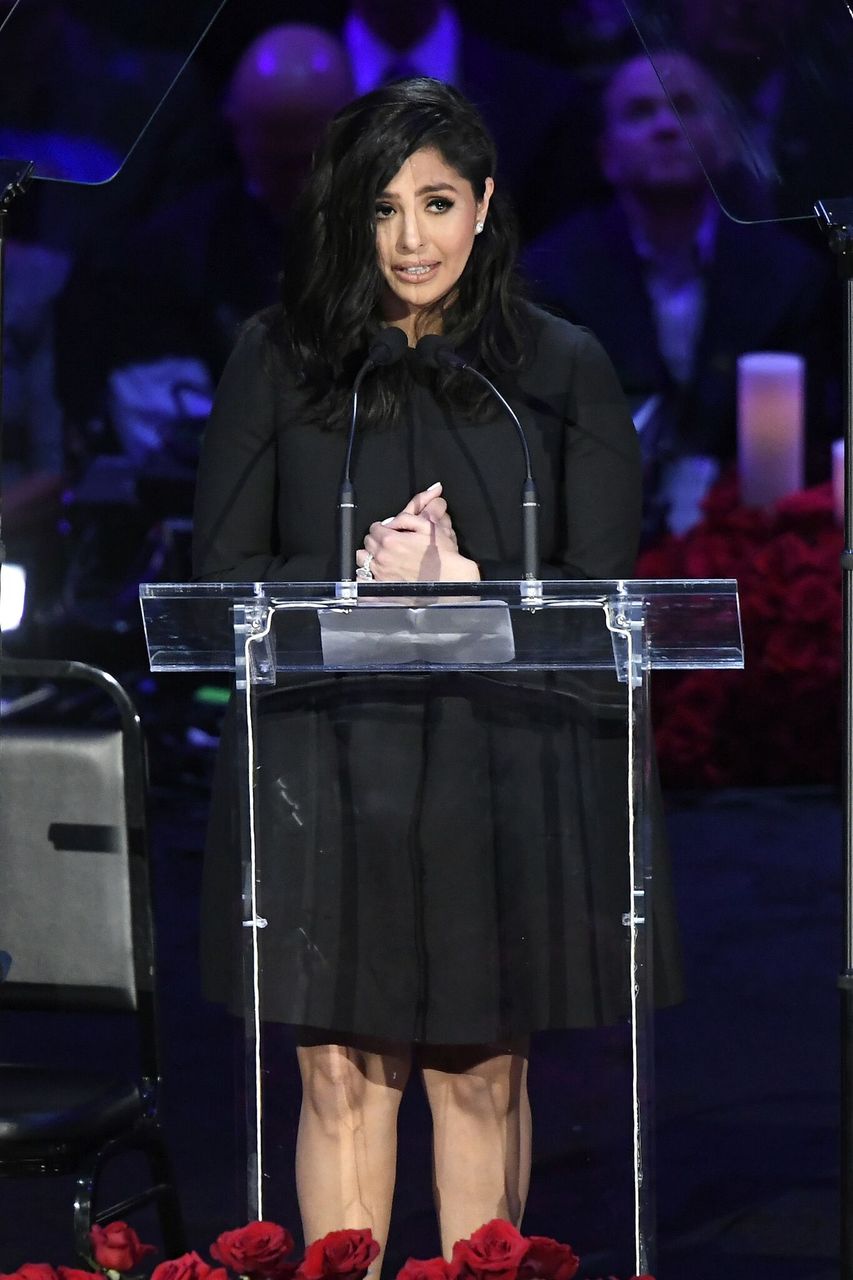 Capri's first steps came about four months after the death of her father, Kobe Bryant, and the toddler's older sister, Gianna "Gigi" Bryant. 
Since the death of the two Bryants, Vanessa has been left to celebrate many memorable days without having them by her side. In celebration of Mother's Day last month, the mother of four was paid a tribute by her eldest daughter, Natalie Bryant.
In an Instagram post, Natalie shared an adorable collage of photos with her mom, which she captioned: "Happy Mother's Day." In a separate post, the doting mother posted the same collage earlier shared by her daughter while adding:
"I love being your mama @nataliabryant, Gianna, Bianka, and Capri. #MyWorld You are all the very best of mommy and daddy."
The mother's day celebration came only a few days after Vanessa celebrated her 38th birthday, during which she revealed that she found a letter from her late husband. 
Taking to Instagram, she wrote: "Yesterday I found an envelope labeled To: "The Love of my Life," From, Tu Papi ❤️I waited to open one more letter on my birthday. It gave me something to look forward to today."
Apart from Natalie, Capri, and the late Gianna, Vanessa also shares Bianka with Kobe, and the three-year-old already looks like a bundle of goofiness. Back in April, Vanessa shared a video of Natalie alongside two of her cousins, Sydney and Tayah Washington.
Although the trio was about to start a TikTok dance video, Bianka happily stole the show as she wiggled her knees, while her older sister and cousins cheered her on.