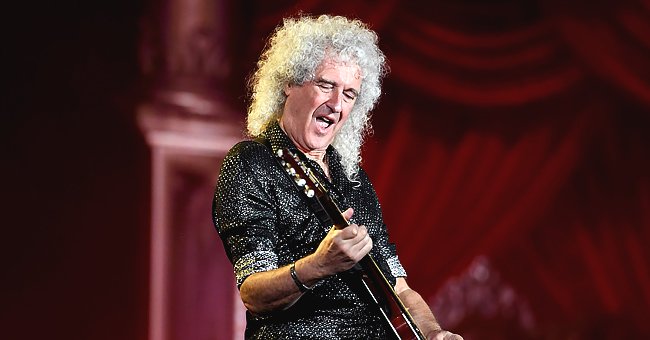 Getty Images
'Queen' Guitarist Brian Was near Death after Having a Heart Attack Recently

''Brian May, the guitarist who became famous for his time as a member of Queen, has shared a health update with fans.
The British instrumentalist shared a video on Instagram, explaining a recent heart attack episode. While he had been recovering from a different accident, he confirmed he had also recently suffered a heart attack.
Earlier in the month, Brian confirmed that he shredded his gluteus maximus, a muscle in the backside. As he explained at the time, he had been gardening while the accident occurred.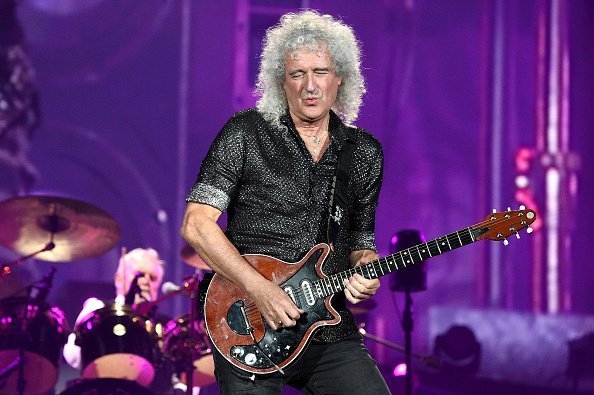 Brian May of Queen performs onstage during the 2019 Global Citizen Festival: Power The Movement in Central Park on September 28, 2019. | Photo: Getty Images
In addition to the significant pain he had been feeling, he said that he would need walking assistance for some time. To top it off, the heart attack appears to have happened while he was recovering.
As Brian said in his Instagram video, he continued to feel some pain days after his ripped muscle treatment. So, he went in for another check and found some distressing news. As he explained:
"They looked at me, and said, 'Brian, I'm sorry this is a little more complicated than we thought…'"
He eventually went to an emergency clinic, where they confirmed that three of his arteries were congested. This meant that they could block the supply of blood to his heart.
As he pointed out, they gave him two choices. He could either choose to have a triple bypass and open-heart surgery or put three stents in his heart to help with walking.
As a recommendation, Brian asked for people over 60-years to have an angiogram.
Brian eventually opted for the stents, and the medical officers performed the procedure on him. The guitarist confirmed that he is feeling well now.
Brian May also encouraged everyone to take care of themselves at this time. He added: "I'm very grateful that I now have a life to lead again. I was very near death because of this... It's funny how these things work. But I'm good. I'm here."
He continued to draw awareness to the issue of heart attacks and its importance. As a recommendation, Brian asked for people over 60-years to have an angiogram to be safe.
The Queen guitarist has been especially vocal about healthcare. Earlier this month, he criticized the treatment of healthcare workers amid the novel coronavirus pandemic.
According to reports, Brian expressed his displeasure with the government's preparedness levels. He especially decried the government's lack of protective equipment for health workers.
Given that health workers risk their lives daily, he praised them for their sacrifice as well.
Please fill in your e-mail so we can share with you our top stories!