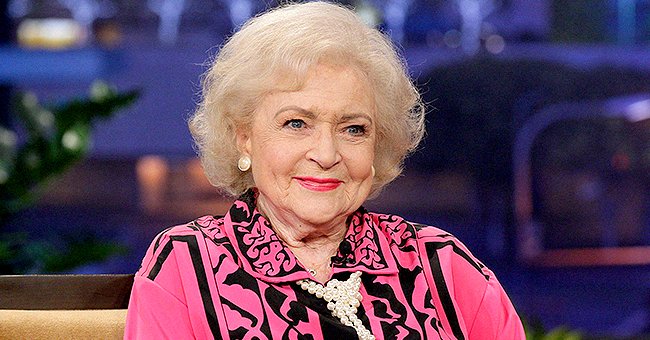 Getty Images
'Golden Girls' Star Betty White Is Reportedly Doing Very Well at 98 Amid COVID-19 Pandemic

98-year-old Betty White is reportedly living her best life and "doing very well" amid the COVID-19 pandemic. The veteran actress is said to be keeping busy with reading magazines and hanging out with wild animals in her backyard.
With the novel coronavirus dealing a significant blow on the elderly population, "Golden Girls" star Betty White has managed to keep her health in the best condition ever.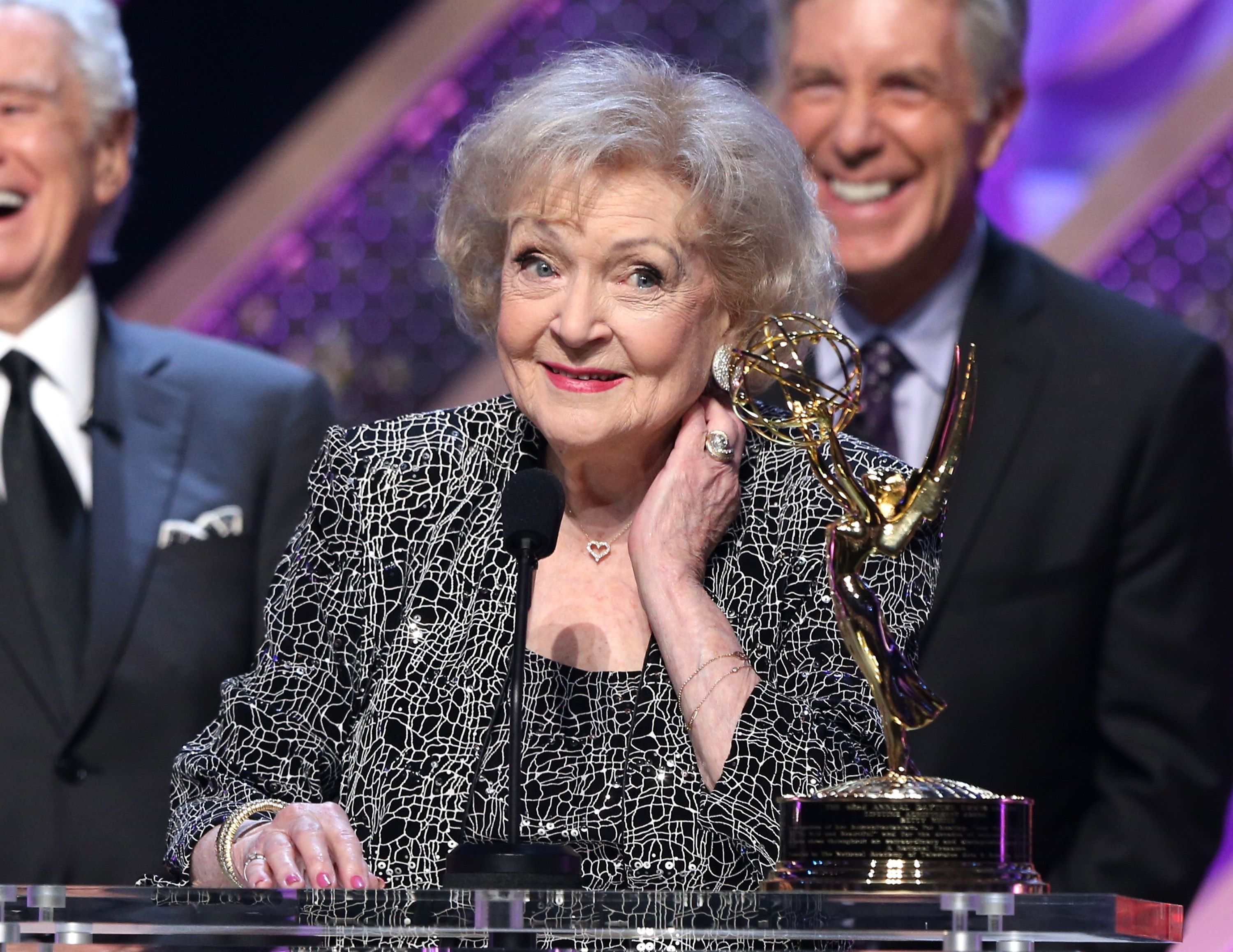 Betty White accepts Daytime Emmy Lifetime Achievement Award onstage at Warner Bros. Studios on April 26, 2015 | Photo: Getty Images
A representative of the veteran actress revealed exclusively to Today that Betty is in good spirits and "doing very well." The publication revealed that Betty, who strictly obeyed the stay-at-home order, has been doing a swell job at protecting herself from the virus.
Fans first became concerned for Betty's health in March after actor Tom Hanks revealed that he tested positive for COVID-19.
The representative noted in an email that no one is permitted into her home expect her helpers, who are reportedly "great with her."
Apart from actively practicing social distancing to the best of her abilities, the 98-year-old has also kept busy by enjoying the wildlife in her huge backyard. Her representative said:
"Betty has a beautiful backyard with a number of wild animals visiting. Two ducks always come by to say hello. They waddle up to her glass door and look in."
The animals are reportedly working wonders on the actress's health as her rep declared that "the virus is afraid of Betty" due to their protection.
Fox News noted that "The Mary Tyler Moore Show" alum revealed herself that she is "blessed with incredibly good health" during an interview with Closer Weekly.
Attesting to this truth, her close pal Tom Sullivan told the magazine that in keeping her mind as healthy as her body, the actress "reads the L.A. Times cover to cover" and "owns literally thousands of crossword puzzle books."
The Sun recalls that fans first became concerned for Betty's health in March after actor Tom Hanks revealed that he tested positive for COVID-19. It was noted that the actress even trended on Twitter on May 11 with users urging that she must stay protected at all costs.
Luckily, she heeded her fans' concerns as it was reported that she is extra-cautious with her health and has refused to leave her Los Angeles for any reason until the pandemic is over.
Please fill in your e-mail so we can share with you our top stories!