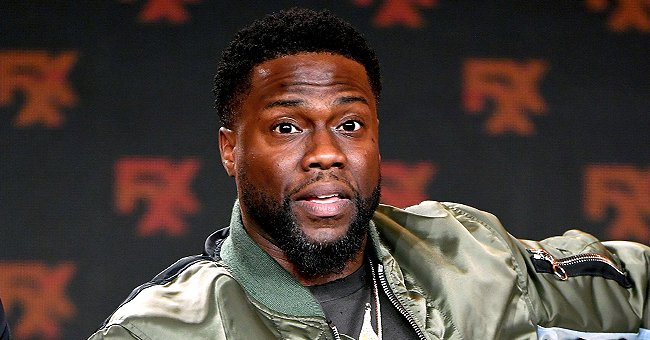 Getty Images
Kevin Hart Talks about Irritating His Pregnant Wife Eniko Amid Lockdown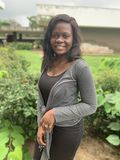 Famous comedian and actor Kevin Hart can be an annoying company to keep, with the actor revealing that he has been getting on his pregnant wife, Eniko's nerves during the quarantine.
Despite being one of the funniest people on earth, Kevin Hart's family finds him annoying. The actor-comedian, who was live on Monday's episode of "Ellen," said that his Eniko and the kids were not finding him amusing in quarantine.
The comedian said that his wife appreciates that he is at home while she is pregnant, given that he is usually either working or on tour most of the time, a situation that has changed due to the COVID-19 pandemic.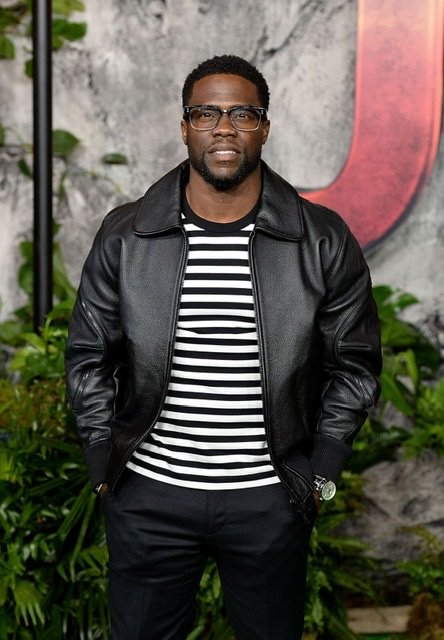 Kevin Hart attends the "Jumanji: Welcome To The Jungle" UK premiere on December 7, 2017 | Photo: Getty Images
Hart explained that it was the first time in his life that he would be present through a pregnancy, which he tagged as a refreshing experience. However, his wife and kids are not so awed with him being at home.
The comedian explained that his wife wasn't getting on his nerves, but that she says that he was getting on hers. Hart further said that he doesn't fight those thoughts, adding that he was apparently annoying. About his kids, he said:
"That's what they're talking about around the house, saying that I'm just 'always around'.... And they say, 'Dad, you always want to do stuff. Just chill..."
The comedian also suggested that they make Tik Tok videos or play board games, but that his suggestions fell on dead ears. Instead, they were making him play "who can be quiet the longest."
One thing that Kevin Hart and his children were able to do together was a campout in their backyard, where they joked about his near-death experience with a rabbit. They spent about four hours before giving up on the camping adventure and going inside.
Eniko's understanding was that they shouldn't let outsiders' opinion affect their inside.
With a fourth child on the way for the comedian, he is expecting more noise and yelling in his household, though he sees it as a blessing.
Eniko can't wait to give birth, too, and shared a picture of her growing baby bump on her Instagram story in April. In the picture, the soon-to-be mother of two flaunted her bump under a pink Floyd T-shirt.
She matched her top with a pair of comfortable-looking khaki pants that featured a barrier section towards the top. The expectant mother smiled while looking down at her bump.
Kevin Hart has had his fair share of scandals with the latest being a sex scandal in 2017, that unsettled his relationship with Eniko, though they were able to work things out and remain together.
Eniko's role in the resolution of that situation was huge, with Hart revealing that she spoke to him, saying that they were now a family and he has to do better, thus holding him accountable to do that.
Hart further said that it wasn't a walk in the park for him in recovering from that experience, but that Eniko's understanding was that they shouldn't let outsiders' opinion affect their inside, a tone he credits her for setting.
Please fill in your e-mail so we can share with you our top stories!