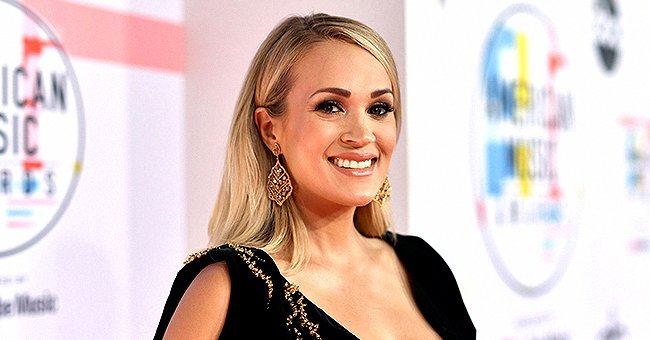 Getty images
Carrie Underwood Stuns Fans with Her Toned Abs in a New Swimsuit Selfie

Carrie Underwood is "pool ready" as she stuns fans with a playful picture of herself showing off her abs in s cute bikini.
Carrie Underwood took to Instagram to share a photo of herself and her washboard abs in a picture captioned "pool ready?"
It seems the country superstar is ready for summer as she posed in a floral red bikini top and red bathing suit bottoms, finishing the outfit off with a wide floppy hat.
The American Idol winner has been staying fit while quarantining at home and has shared pictured and videos of herself working out.
In March, she said that she tries to fit in time to work out whenever she can, although it isn't always easy with two children at home. She added,
"If I can work out seven days a week – which doesn't happen, but I can – I'm going to. Because next week, I might get two days. My self-care is gym time, and that's a stress reliever for me."
The singer has also been participating in live streams while quarantining at home. In April, she took part in "ACM presents: Our County" where she performed while drinking wine.
She also performed during "CMT's Feed the Front-Line Live" a benefit Livestream featuring over 40 artists to raise funds for frontline workers.
Carrie revealed that she had suffered three miscarriages.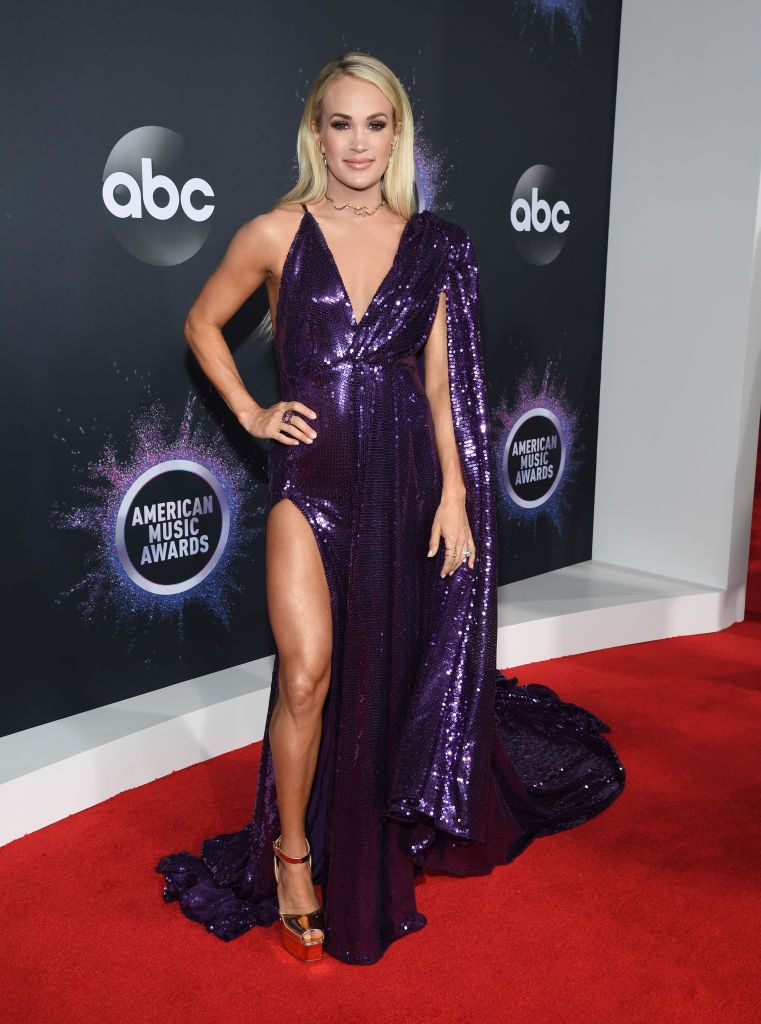 Carrie Underwood at the American Music Awards on November 24, 2019, in Los Angeles, California Photo Kevin Mazur Getty Images
Underwood who married her husband Mike Fisher in 2010, has two children, Isiah born in 2015 and Jacob Bryan born in January of last year.
The children have been a blessing to the family after Carrie revealed that she had suffered three miscarriages. She said,
"I was still trying to do my job and put a smiley face and be Carrie Underwood. And then I'd go home and fall apart."
While at home with her children, Underwood has been posting regular fitness posts, with her fans praising her for motivating them,
Fit52 recently shared a photo of the singer working out urging its followers to press forward and suggesting ways they can stay healthy.
Carrie has been spending more time with her children, however, she has admitted that she can also get things wrong.
The GRAMMY winner shared a story on Twitter of the time a fellow mother who bought her a drink after a diaper changing mishap.
Please fill in your e-mail so we can share with you our top stories!