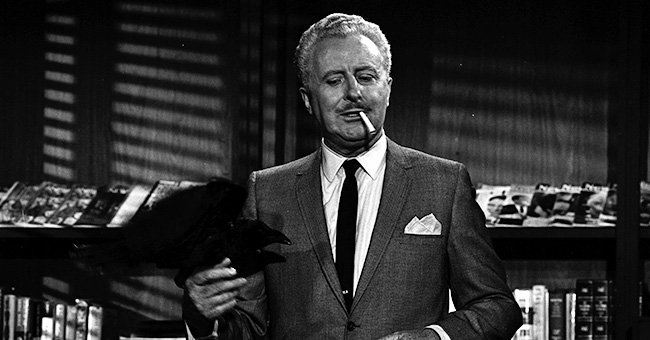 Getty Images
'Bewitched' Star David White — inside Life and Death of the Beloved Actor

David White of "Bewitched" lived a long and fulfilling life, appearing in the majority of episodes of the popular show and many more films. At the same time, he experienced great tragedy as well.
David White was born on April 4, 1916, in Denver, Colorado. He and his family moved to Phoenixville, Pennsylvania, sometime after. White would attend and graduate from Los Angeles City College.
He first took to the stage at the Pasadena Playhouse and the Cleveland Play House. After becoming a marine corps veteran during the Second World War, he graced broadway with his tall stature.
WHITE'S EARLY CAREER
White's early run on television included 1953's "The Pink Elephant." and 1955's "A Roomful of Roses. But it was his appearance in the 1957 film, "Sweet Smell of Success," which gave him some traction as an actor.
His television appearances include "The Twilight Zone," "Nash Airflyte Theatre," "Peter Gunn," "My Three Sons," "Outlaws," "The Phil Silvers Show," and Richard Boone's "Have Gun, Will Travel."
He also landed a part in an episode of "The Untouchables," where he'd meet his future "Bewitched" co-star Elizabeth Montgomery." His most prominent films include "The Lollipop Cover," "The Apartment," and "Madison Avenue."
HIS MOST POPULAR ROLE
In 1964, White signed on to play a role for which he'd had tons of practice. He would play the role of Larry Tate, the president of advertising agency McMann & Tate, in the show "Bewitched."
White appeared in 191 of the 254 episodes of the show, which ran until 1972. Unfortunately, throughout the years, he felt underappreciated, which may have been reflected in how far down his name was in the credits.
Nonetheless, White was there until the series ended. After that, he continued landing roles in major tv shows included "Mission: Impossible," "The Amazing Spider-Man," and "Dynasty" — the last role he took.
LIFE AFTER "BEWITCHED""
His post-"Bewitched" film credits consisted of 1972's "Snowball Express," 1977's "The Happy Hooker Goes to Washington," and 1985's "Fast Forward" and Brewster's Millions."
While White despised what was done to him on "Bewitched," he held no ill will with his co-stars, going on to work with them on projects. For instance, he and Maurice Evans were in a 1973 episode of "The Six Million Dollar Man."
PERSONAL LIFE AND TRAGEDY
In his personal life, White has faced a couple of tragedies, including the death of his first wife, Mary Welch. The pair tied the knot in 1952 and welcomed Jonathan in 1955. Welch died while pregnant again in 1958.
The following year, White got married to Lisa Figus, and the two welcomed a daughter, Alexandra. Three decades later, White would endure another shocking loss.
THE LOSS OF HIS ONLY SON
In December of 1988, Jonathan boarded Pan Am flight 103, which was heading to Detroit from Frankfurt. Unfortunately, he died along with 242 passengers when a bomb hit the plane.
Just two years later, White himself passed away from a heart attack at the age of 74. The death came months after he learned that a Los Angeles rock band had named themselves after him.
MONTGOMERY'S LOVE OF ACTING
"Bewitched" main star Montgomery lived five years longer than her colleague, dying at the age of 62 in May 1995. The gorgeous blonde who played the role of Samantha Stephens is also commemorated in numerous ways.
Known best for her role as a witch trying to make her way around non-magical humans, Montgomery began acting because of her father — who tried his best to keep her away from the cameras.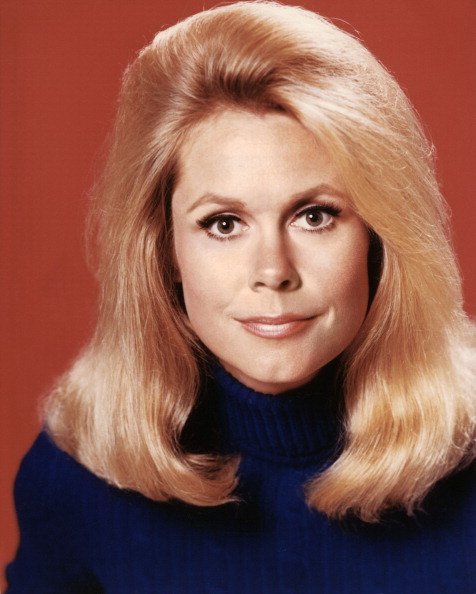 Elizabeth Montgomery in a publicity portrait issued for the television series, "Bewitched," circa 1968. | Photo: Getty Images
Despite his strictness, Montgomery's had a passion for performing and would end up debuting on her father's show. She got married four times in her lifetime and left behind three children.
Please fill in your e-mail so we can share with you our top stories!