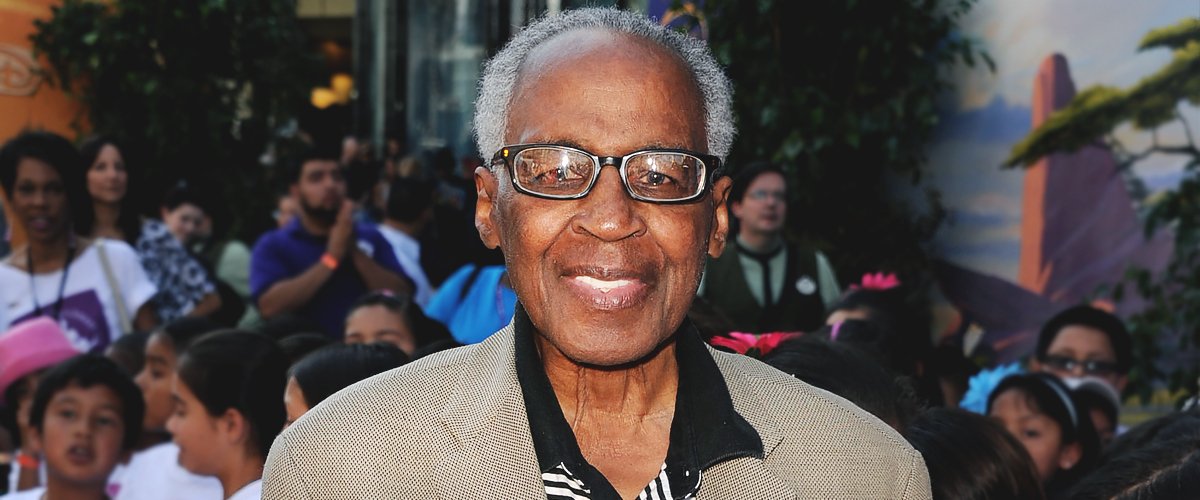 Getty Images
Robert Guillaume and Donna Brown Shared a Daughter — Meet the 'Benson' Star's Widow
Donna Brown Guillaume is a star in her own right as a television producer and writer, who became a widow in 2017 after her Emmy Award-winning husband passed away.
Robert Guillaume and Donna Brown were a power couple, who were both successful in their respective careers.
Although both were in the entertainment industry, Guillaume worked in front of the camera, whereas Brown stayed behind.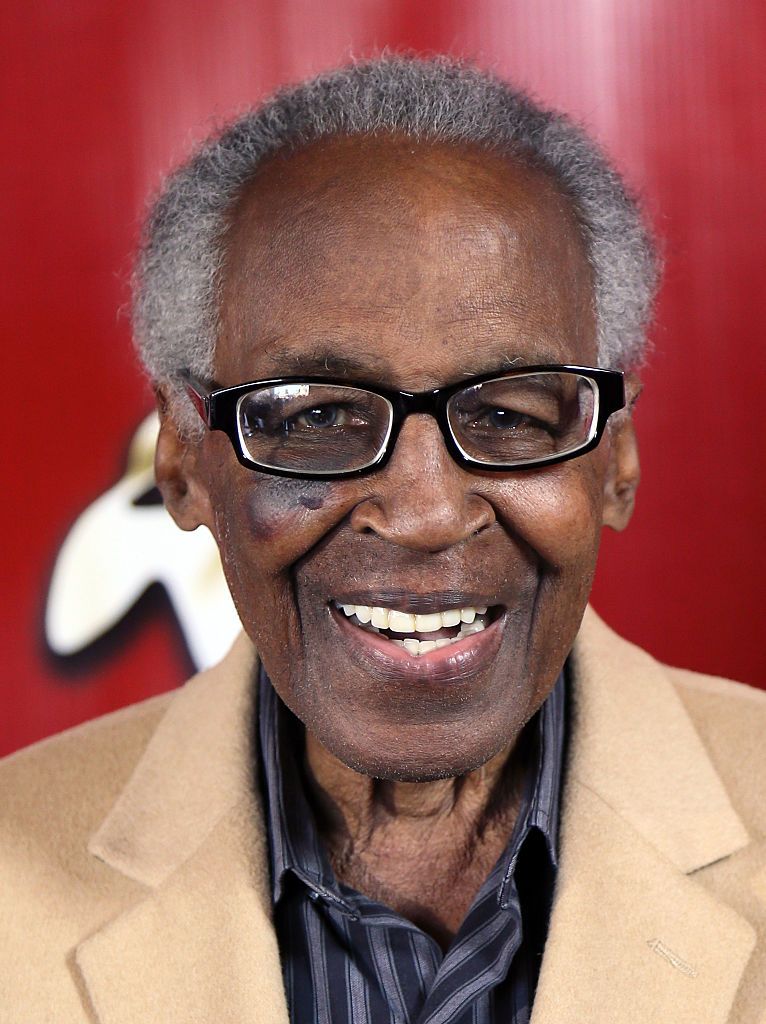 Robert Guillaume attends "The Phantom of the Opera" Los Angeles opening night at the Pantages Theatre on June 17, 2015 in Hollywood, California. | Source: Getty Images
GETTING TO KNOW BROWN
The television producer, who was behind the award-winning program "Happily Ever After: Fairy Tales for Every Child," kicked off her career in the Channel 2 Newsroom at KCBS, before moving to "The CBS Evening News."
Her excellent work and eye for talent brought her behind the scenes of "Two On The Town," as a producer and director. Success followed as the show won an Emmy award.
Brown herself took the spotlight for the documentary she wrote, directed, and produced on Dr. Martin Luther King Jr., called "A Look Back, A Look Forward," which got an Emmy nomination.
The Grammy Award-winning actor passed away on October 24, 2017, in his Los Angeles home after battling prostate cancer for some time.
In 2003, the CableACE award-winning producer for "Mother Goose: A Rappin' and Rhymin' Special," got another Primetime Emmy Award nomination for her work in "Unchained Memories: Readings from the Slave Narratives."
Brown's intelligence extends beyond the award-winning projects. As a profound member of the industry, the executive producer is recognized for her efforts in founding Confetti Entertainment Company and Longridge Enterprises.
Both companies succeeded in many categories, including the Children's books and countless productions.
REMEMBERING ROBERT
The multifaceted actor was best known for his portrayal of Benson DuBois, a butler in the 1970s series "Soap." With extraordinary talent, Guillaume changed the perspective of such a stereotypical character.
"When I got the role of Benson, I was not the happiest camper," recalled Guillaume in 2016. The actor explained that his sentiments were due to the traditional role that dates back to the 1800s.
Eventually, Guilllaume's eyes were opened to the opportunity presented in front of him -- to make a difference with his portrayal of the on-screen butler. His performance led to many nominations, and two Emmy awards wins in 1979 and 1985.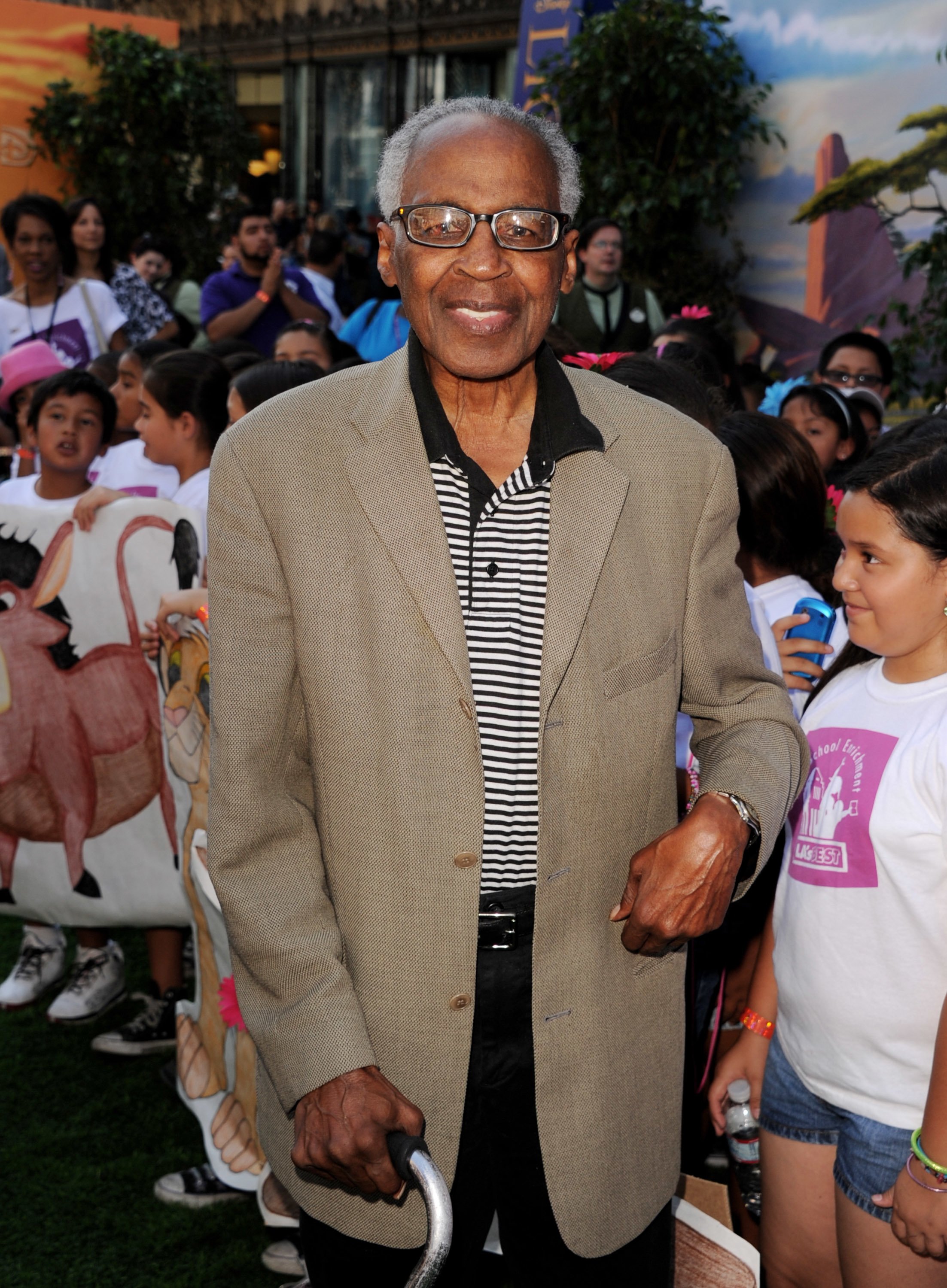 Robert Guillaume arrives at the premiere of Walt Disney Studios' "The Lion King 3D" at the El Capitan Theater on August 27, 2011 in Los Angeles, California. | Source: Getty Images
The award-winning actor's initial success landed him numerous roles in classics such as "All in the Family," "The Jeffersons," "Good Times," "The Love Boat," "L.A. Law," "The Addams Family," and many others.
His distinct acting personality gave life to many animated characters as well, particularly "Rafiki" in Disney's classic, "The Lion King."
His skills later allowed him to bag a Tony nomination for his take on Nathan Detroit, a role originally played by singer Frank Sinatra in "Guys and Dolls." He also took Michael Crawford's role in the world-famous "Phantom of the Opera."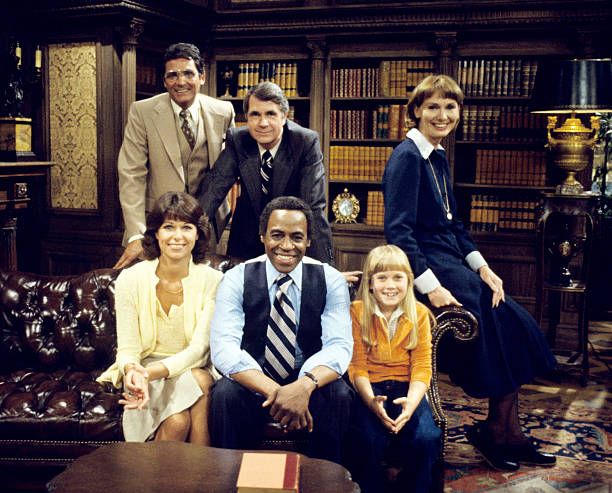 "Benson" pilot episode with Robert Guillaume, James Noble, Inga Swenson, Caroline McWilliams, David Hedison, September 13, 1979. | Source: Getty Images
His talents were taken further to more operas and musical comedies after earning a scholarship from the Aspen Music Festival.
AN INSPIRATION
Guillaume's efforts were directed to multiple causes, allowing him to make great use of the talent he possessed and the name he built.
Among his other works are partnering with The Confetti Co. to use his voice for audio cassettes of ethnic fairytales. He took an integral role as a narrator for the benefit of bringing life to the books that children enjoyed.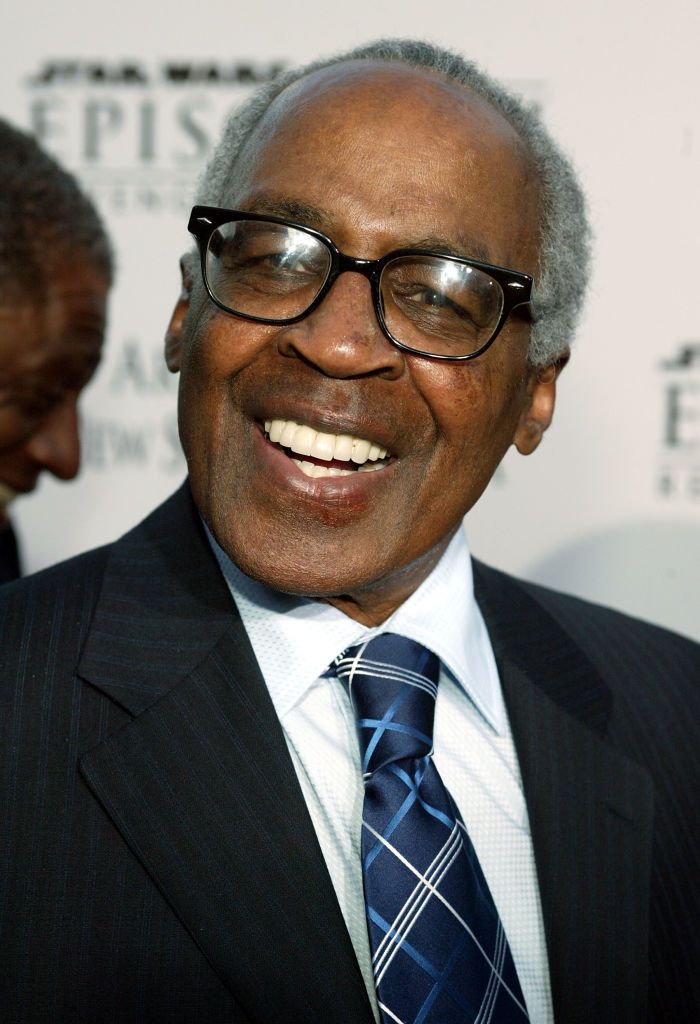 Robert Guillaume arrives at the "Star Wars Episode III - Revenge Of The Sith" Los Angeles Premiere at the Mann Village Theatre on May 12, 2005 in Westwood, California. | Source: Getty Images
More so, he was also known to be one of the many celebrities who used their voice and presence to support awareness during AIDS fundraisers.
Guillaume almost died in 199 after collapsing in his dressing room after appearing on Aaron Sorkin's TV show, "Sports Night."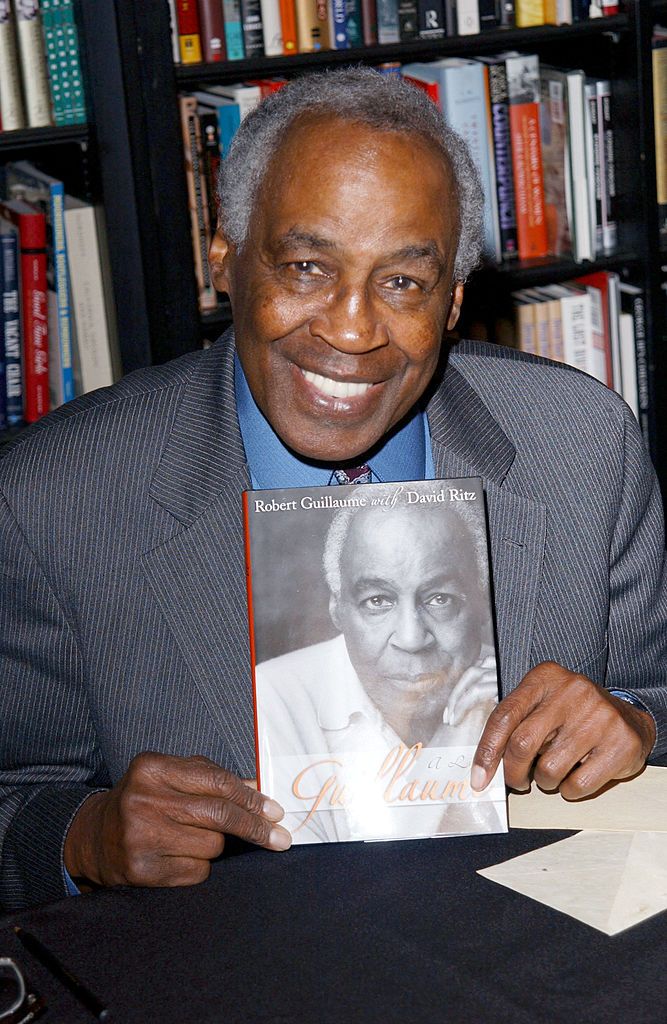 Robert Guillaume signs his new book, "Guillaume: A Life," at Book Soup on November 25,2002 in West Hollywood, California. | Source: Getty Images
Fortunately, he was immediately brought to St. Joseph Hospital, where it was found that he suffered a stroke.
The Grammy Award-winning actor passed away on October 24, 2017, in his Los Angeles home after battling prostate cancer for some time.
Please fill in your e-mail so we can share with you our top stories!