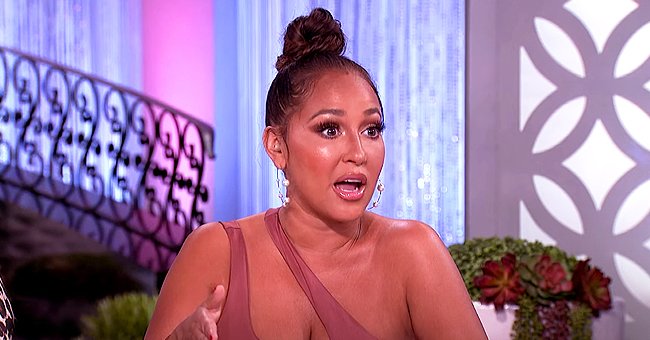 YouTube/The Real Daytime
Adrienne Bailon Shares How She Was Mistaken for a Prostitute Once on 'The Real'

"The Real" co-host, Adrienne Bailon, claimed that she had been mistaken for a prostitute multiple times as she shared an experience during a new episode of the talk show.
Adrienne just revealed a shocking experience which she had. The 36-year-old told her fellow co-hosts about the time she got treated like a call girl when she was trying to check into a hotel.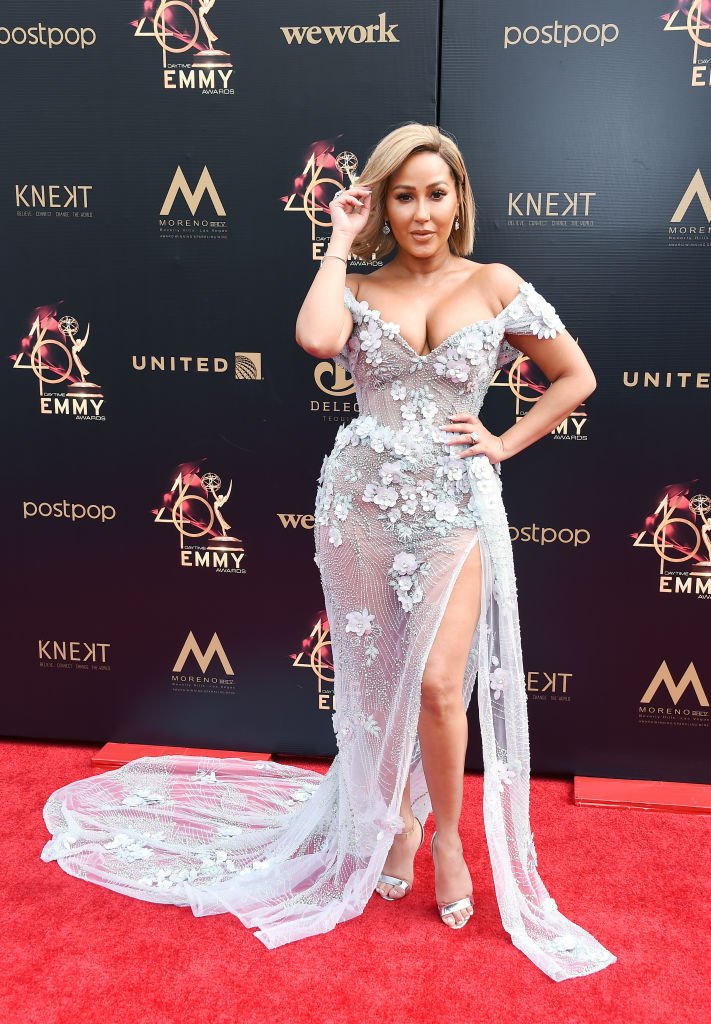 Adrienne Bailon arrived on the read carpet at the Daytime Emmy Awards on May 05, 2019. | Photo: Getty Images
Bailon was wearing a sweatsuit, but she had a lot of makeup on as she had just been shooting for the show. According to Adrienne, she did not have her credit card because she had misplaced her wallet, but her room had already been paid for.
Her makeup, combined with her lack of a credit card, had the hotel staff treating her like she was a call girl. She reveals details of her experience during the show:
"The woman at the front desk... would not let me check-in. They were treating me as if I was a call girl trying to do my business there…"
Adrienne said she could not check in until she called her mom, who then used her credit card to get her out of the situation.
One of her fellow hosts was very surprised at the revelation while another found it hard to believe that it occurred and asked her if it was not a result of her lack of money at the time.
Far from being a prostitute, Adrienne is married. She tied the knot with gospel singer, Israel Houghton, at a Parisian wedding back in 2016.
Most people never pictured her with somebody like Israel. He already had four kids with his ex-wife and was much older. Israel was not her usual type, and she later revealed what attracted her to him:
"...He never tried anything because he's like, it's never going to happen... That's actually what was dope and attractive to me..."
The two got married in the same year that they met. This also happened to be the year that Israel finalized his divorce with his ex, Melissa Houghton.
Most people did not know that he and Melissa were no longer together, and so rumors about Israel cheating on his wife with Adrienne surfaced.
The rumors forced Bailon to investigate, and she could not locate any divorce documents. She ended up confronting Israel, who told her that she could not find anything because he and his ex had filed for the divorce under their initials.
Israel went ahead to set the record straight with a social media post, and subsequently, the rumors were squashed.
Please fill in your e-mail so we can share with you our top stories!