Adrienne Bailon of 'The Real' Found Husband Israel Attractive Because of Their Friendship
Adrienne Bailon from "The Real" opened up to Fat Joe about how her attraction to her husband, Israel Houghton, which started from a friendship they developed before dating.
Finding love for Adrienne Bailon wasn't the easiest task after she spent years worrying over her single status and if she would ever find a husband. 
It was something she often discussed with her married co-hosts on "The Real." However, in 2016, she started dating Israel Houghton, and the couple was married in Paris that same year.
Adrienne and Israel didn't exactly rush into a long term relationship out of the blue; they had known each other for years before they made their relationship official.
In a recent interview with Fat Joe on "The Fat Joe Show," Adrienne recalled her journey to finding love with Israel that went from friendship to romance and ended in a lasting union.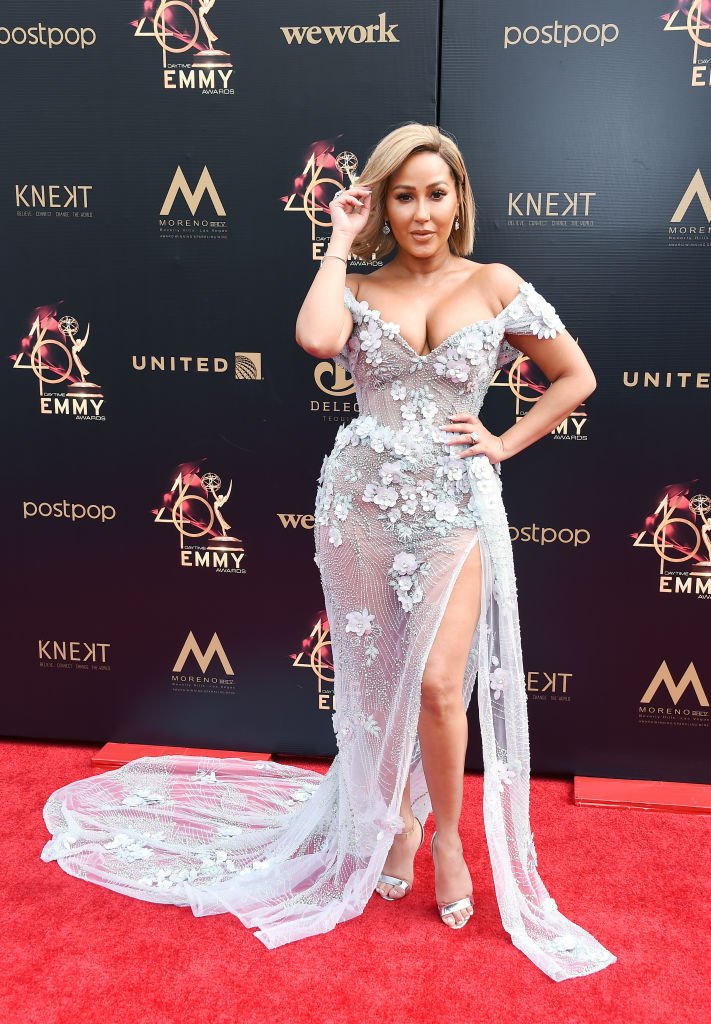 In 2016, Israel was a divorcee with five children. He and Adrienne were just friends at the time, but something stood in the way of him revealing his true feeling, Adrienne 
said:
"When we first met he never thought I'd ever be interested in him, so he never tried to put the mack on me like that."
Adrienne recounted a conversation they had in which he admitted that he never thought she would be interested because of things such as his age and fears that he wasn't her type.
Israel's assumptions about Adrienne's feelings were the reason he settled for friendship, something she told Fat Joe attracted her to him.
She shared that they were very comfortable with each and he was very genuine with her, which sparked the attraction, Adrienne explained:
"That's actually what was dope and attractive to me about him. He was just my friend and let me be who I really am."
Their romance didn't come without a few bumps in the road. It is reported, on an episode of "The Real" Adrienne shared that when she and Israel were first spotted together, tabloids started circulating that he was still married.
After a thorough investigation and approaching him about the rumors, they cleared the situation and, Israel addressed the status of his divorce publically.