Kevin Hart Shows off His Strong Dobermans Roxy and Roscoe in Photos
Actor Kevin Hart is a proud Doberman owner, and he often takes to Instagram to share striking pictures of his big black Dobermans, Roxy and Roscoe, at home together amid quarantine. 
Actor and comedian Kevin Hart owns two beautiful black Doberman Pinschers, Roxy and Roscoe, and he never hesitates to share stunning photos of himself with the black beauties. On April 30, he shared a photo with just one of them and captioned:
"Good morning, world...Sending love & energy your way!!!! @fableticsmen ..."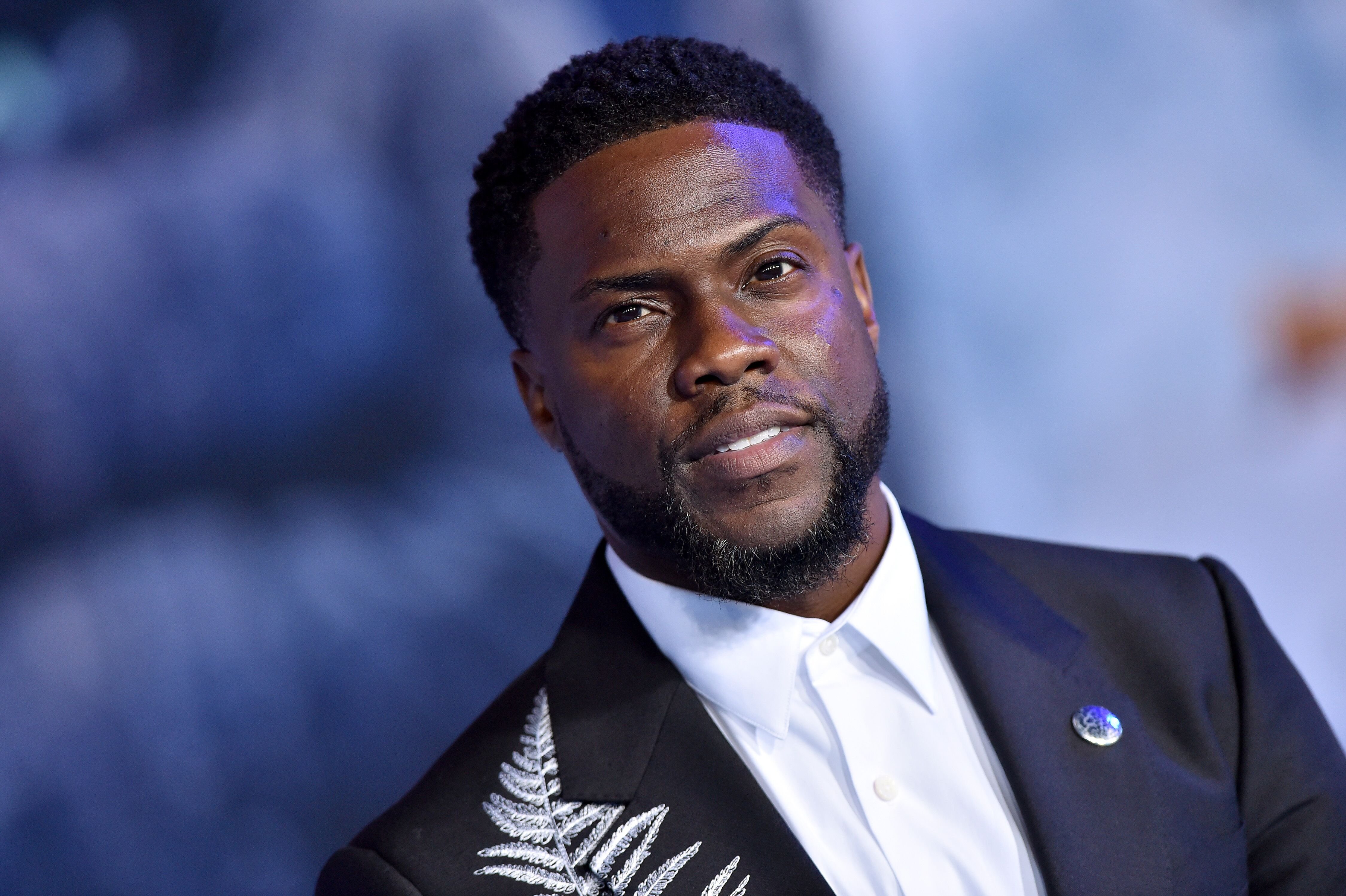 Kevin and his Doberman were standing side by side, looking as dashing as ever. The actor was dressed in a camo outfit from the sportswear company, Fabletics, while his dog was sporting a bedazzled red collar.
In another post, both Roxy and Roscoe were featured in the picture, on the floor, while Kevin sat at his desk behind his computer, working. The mean-looking sweethearts appeared in yet another snapshot stealing the spotlight from their owner. 
In a late February post, the canine pair also showed off their signature bedazzled collars in a close-up photo of them by a couch. The actor's followers often gush about how elegant they look and how much he loves them.
Hart revealed that he was only good with dogs when they're his.
The bond Kevin and his canine friends share is quite special. Around the time his 2016 film "Secret Life of Pets" was released, he opened up about his secret Life with his Dobermans.
The actor revealed that he used to feel comfortable walking around without clothes with his dogs present until the inevitable happened, and they did what dogs do — they started sniffing his butt. He said:
"I had to stop 'cause the dogs will sniff your butt – that's the first thing they go for. I think the best thing that really makes me laugh is your dog sees you with flaws and without."
Despite their hilarious butt-sniffing habits, the "Jumanji" star can't help but spoil them rotten. He admitted that every time he walked into the house and left to go do something, he would make sure to give them a doggie treat.
Concerning his wedding to Eniko Parrish in August 2016, he confessed that their unruly yet adorable knack for messing around could ruin the wedding.
Instead of bringing them to the wedding, they would only incorporate them in the pictures. That way, they got to be involved in memories without ruining the entire event.
In an interview on an Australian television show, the 40-year-old accidentally revealed that he was only good with dogs when they were his. He and his "Secret Life of Pets" co-star, Tiffany Haddish, were paired with dogs of their own. 
Kevin was deathly terrified of his large canine partner, Rockstar. Tiffany, the host, and the audience all had a good laugh. 
With his two Dobermans and his two-year-old son, Kenzo, Kevin Hart has a lot of work, including a notorious meltdown on the daddy front.