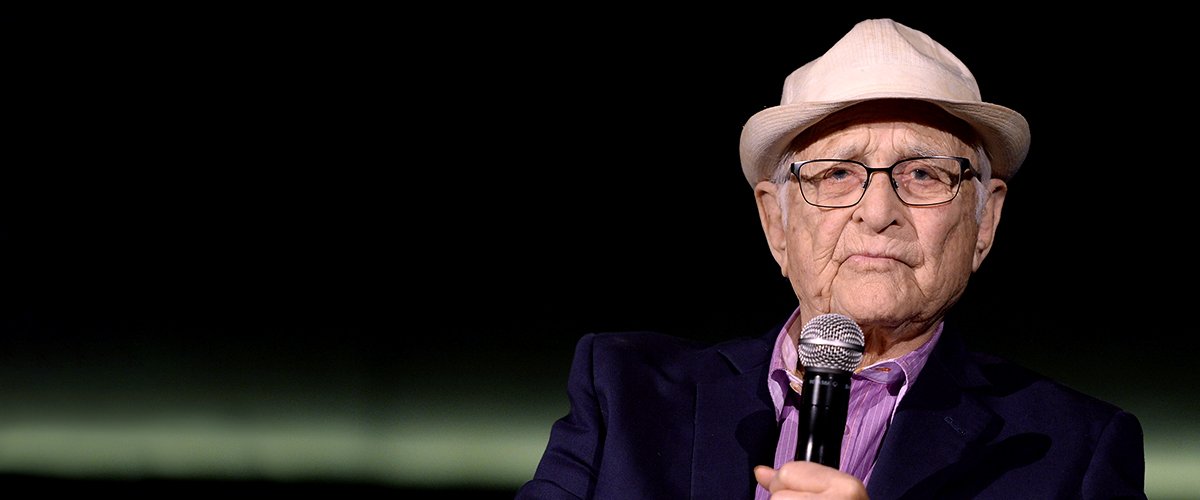 Getty Images
Norman Lear Looks Great at 97 — Meet 'All In The Family' Creator's Third Wife Lyn Davis
For iconic TV producer Norman Lear, third time proved to be the charm when he married Lyn Davis.
Norman Lear, 97, is the producer of such comedy cult classics
that marked the 70s and the 80s
as "All in the Family,"
"One Day at a Time,"
"The Jeffersons,"
"Good Times", and "Maude."
But even though he seemed to have a talent for picking winners as far as shows were concerned, he wasn't as lucky in love.
A passionate supporter of the arts, cinematic and otherwise, Lyn is on the board of trustees for the prestigious Sundance Institute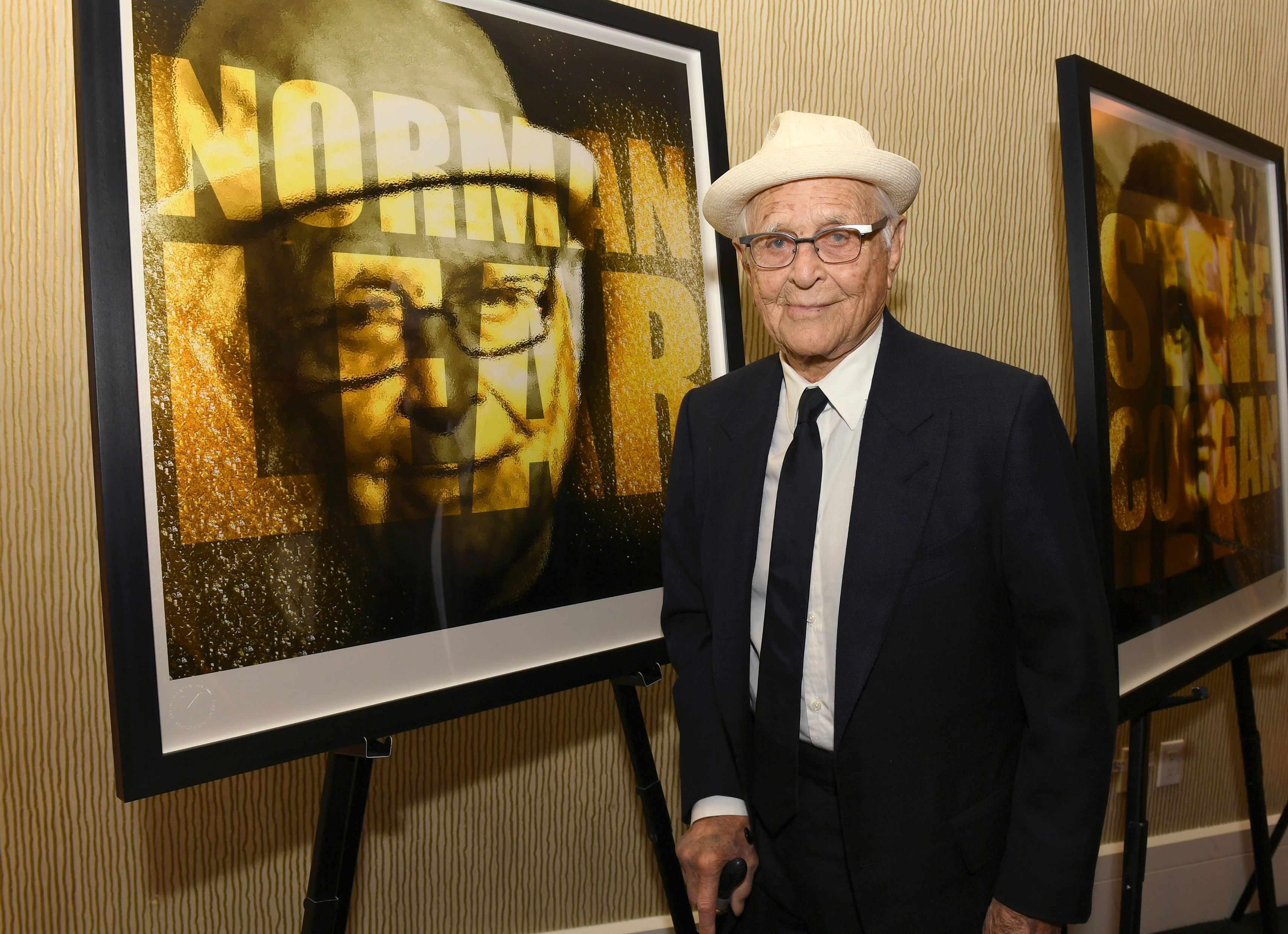 Norman Lear at the 2019 British Academy Britannia Awards in Beverley Hills | Source: Getty Images
NORMAN LEAR'S ROMANCES
In his book, "Even This I Get To Experience," Lear opened up about his wartime first marriage to Charlotte Rosen, writing about his honeymoon:
"Charlotte and I were strangers when we made love, and if possible, we knew each other even less when we had concluded."
Lear was in the service at the time and proposed to Charlotte over the phone. The couple married in 1943, shortly before Lear was shipped out. The marriage was to last until 1956 and produced a daughter, Ellen Lear, born in 1947.
Norman Lear's second wife, Frances Loeb Lear | Source: Wikimedia
Lear was to meet his second wife, Frances Loeb through an army buddy with whom he'd served in Italy, Leonard Sosna. Frances was stunning, vibrant, and brilliant; the most exciting woman Lear had ever met -- and she was also a manic depressive.
Frances and Lear were married in 1956, and remained together for 27 years, and welcomed two daughters, Maggie and Kate. But eventually, the marriage foundered under the pressure of Frances' problems: bipolar disorder and alcoholism, rooted in childhood sexual abuse.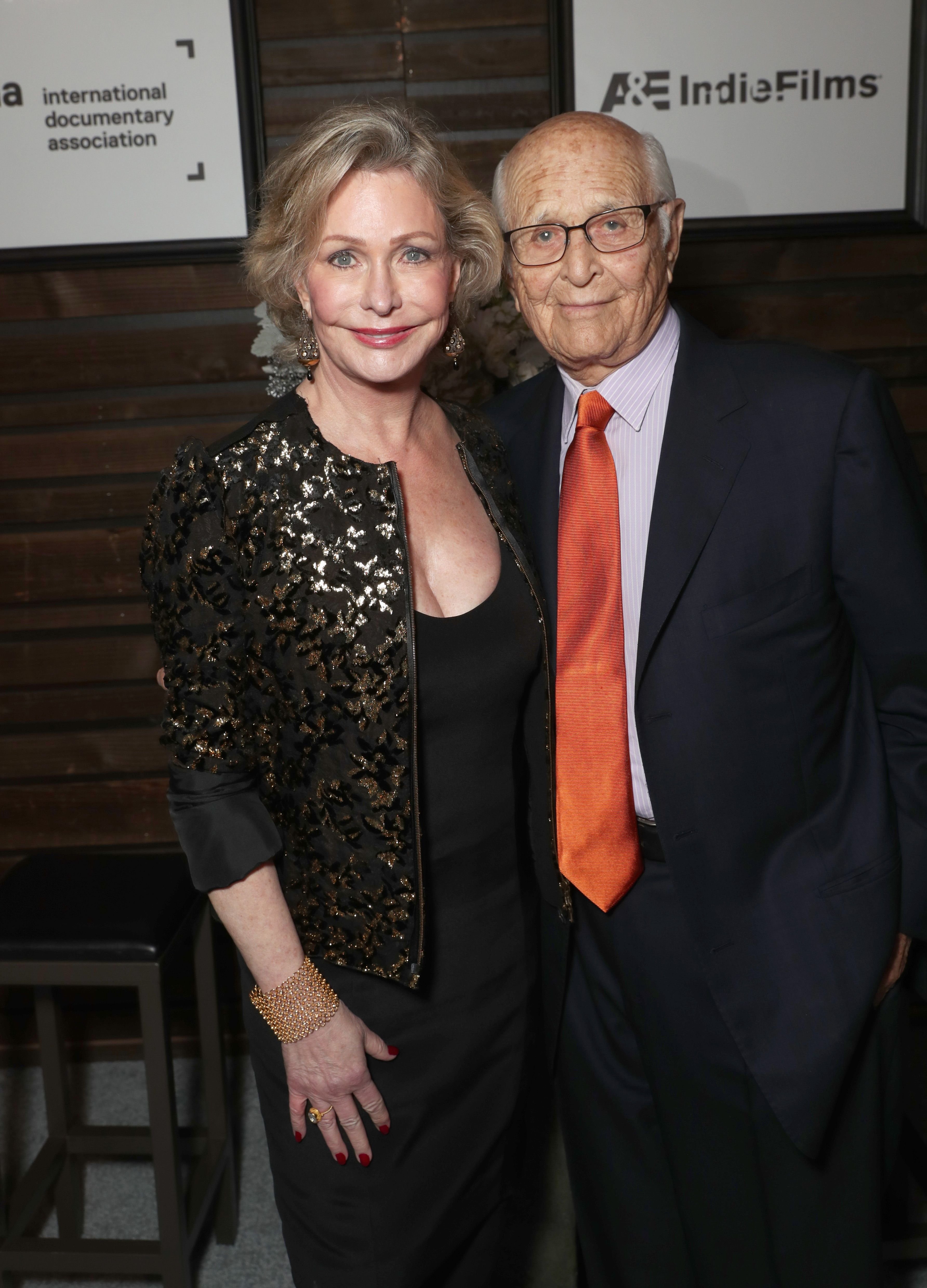 Lyn and Norman Lear at the 32nd Annual IDA Documentary Awards in 2016 in Hollywood | Source: getty Images
AN EXPENSIVE DIVORCE
The Lear divorce generated one of the biggest settlements of the time, a breathtaking $112 million, estimated at over $260 million in today's terms. Lear was 64 when he met his next wife, Lyn Davis.
The couple was married in 1987, and just a year later the strength of their love was tested when Lear was diagnosed with prostate cancer. Fortunately, Lear recovered fully from his operation and cancer.
That same year, the couple welcomed son Benjamin, and 6 years later they were blessed with twin daughters, Madeline and Brianna, now 26. After 33 years, Lyn describes marriage to Lear:
"He's the last of the real romantics. Every morning, he wants to have a kiss when I wake up. It's a nice way to start the day."
LYN LEAR -- PRODUCER
20 years Lear's junior, Lyn is a cool, elegant blond, and a very busy woman. A political activist, a prominent producer, and a philanthropist, Lyn has her own production company, Lyn Lear Productions.
Lyn is responsible for several documentaries, including "The Fight," a 2020 production about the American legal system, "Cesar's Last Fast," about civil rights activist Cesar Chavez's last hunger strike, and "Fantastic Fungi", an eery journey into the world of fungi, one of the strangest lifeforms on our planet, neither animal nor plant.
A passionate supporter of the arts, cinematic and otherwise, Lyn is on the board of trustees for the prestigious Sundance Institute where she has exhibited some of her work, and of the Los Angeles County Museum of Art.
ENVIRONMENTAL ACTIVIST
In 1987, Lyn and Lear co-founded the Environmental Media Association which aims to promote environmental causes by harnessing the influence of members of the entertainment industry.
Her activism on behalf of environmental causes was recognized by Vice-President Al Gore, who presented Lyn with the Environmental Media Association's Ongoing Commitment Award in 2005. Lyn stated:
"We have an obligation to our children and grandchildren to turn the climate change crisis around (...) We have all the technology (...) all that is really needed is the faith."
Lyn is also an active supporter of the Santa Monica Rape Treatment Center, and a fierce advocate for the protection of women and children at risk. And the incredible Lyn does all this while nurturing her family, and enjoying a romantic idyll with Norman Lear.
Please fill in your e-mail so we can share with you our top stories!