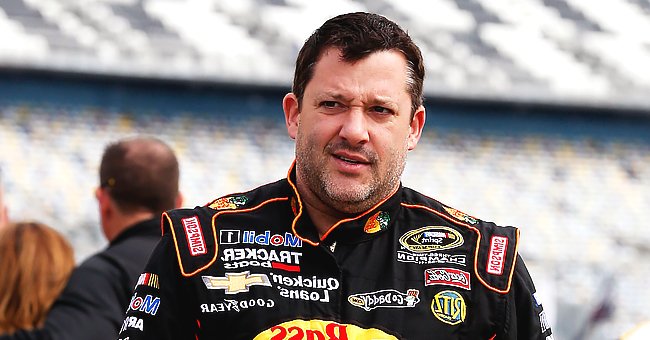 Getty Images
Fatal Crashes — 10 Greatest NASCAR Drivers Who Died on the Track

NASCAR racing is not for the faint of heart. Not necessarily because of the danger, but because of the grit and concentration required to compete in the sport. Without that — yes, there's danger.
NASCAR racing has seen a fair share of accidents on the track over the years. Luckily, these days the deaths are significantly lower thanks to new safety measures put in place.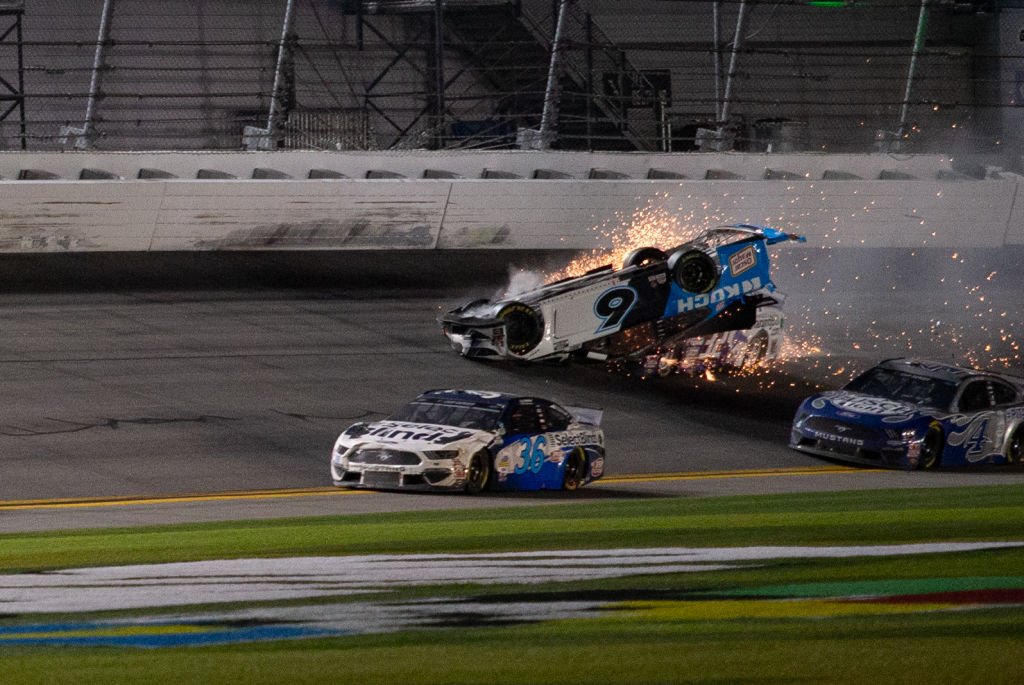 Ryan Newman collides with Corey LaJoie at the Daytona 500 at Daytona International Speedway on February 17, 2020 | Photo: Getty Images
Ryan Newman may not have come out of the Daytona 500 race in January, if not for such changes. Sadly, those who came before him ended up with the worst result possible.
Newman's injuries left him with loss of memory for some of the crash. However, it would have been worse if not for mandated head and neck devices and energy-absorbing barriers.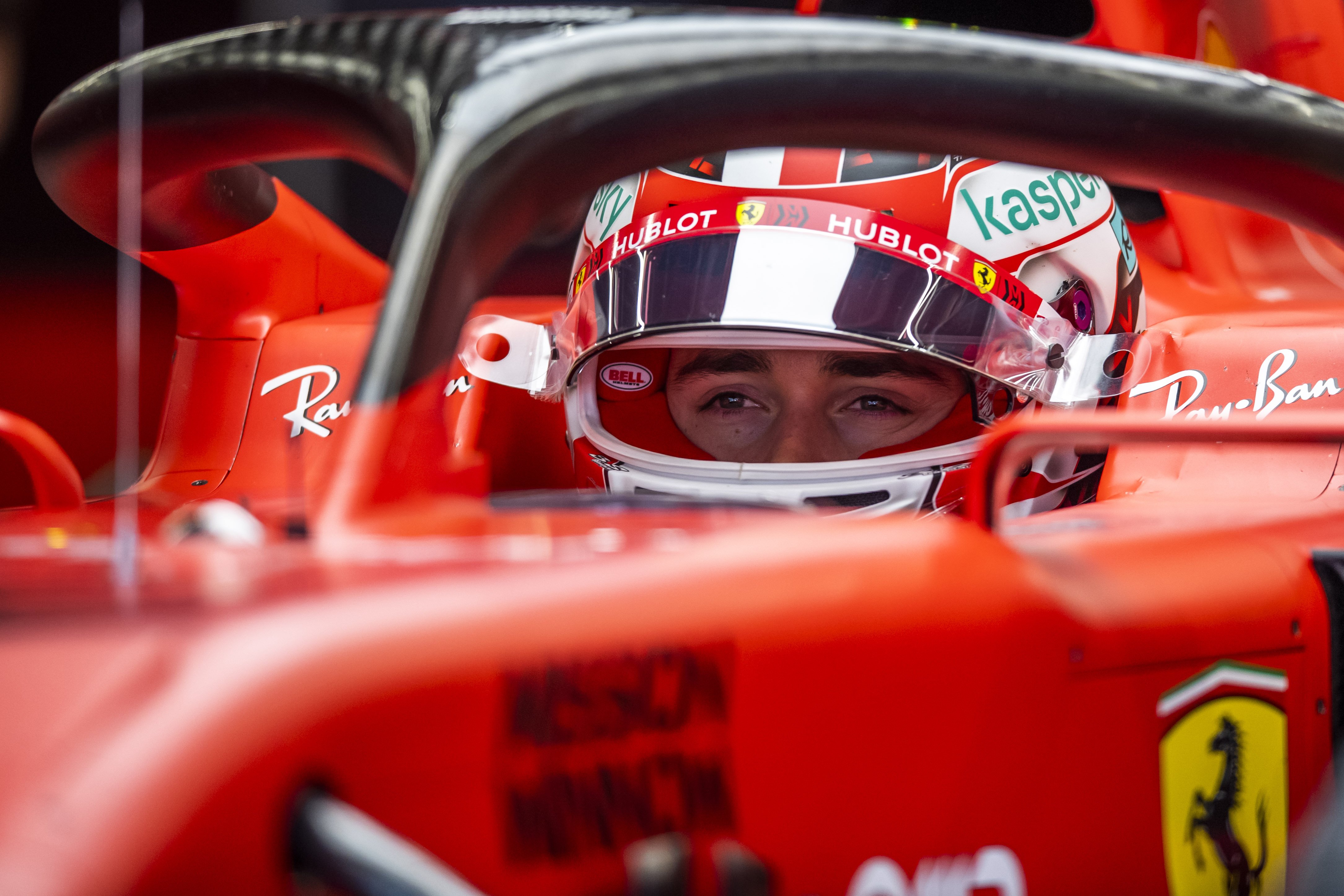 Charles Leclerc in a garage during F1 Winter Testing on Day 1, February 19, 2020 | Photo: Getty Images
CARLOS PARDO IN 2009
The Corona Series in 2009 in Mexico saw Carlos Pardo ahead of his competitors, on the verge of winning his ninth Nascar series trophy. Unfortunately, he received the award post-mortem.
Pardo's car was touched from behind, sending him smashing in a wall that obliterated his car and ended his life. He was on Lap 92, going at 120 miles per hour when it all ended.
KENNY IRWIN JR. IN 2000
Following in his father's footsteps, Kenny Irwin Jr. won his first rookie award in 1993. In 1994, he won the USAC Silver Crown trophy. Four years later, he won another championship.
Irwin Jr. eventually moved onto NASCAR, winning two races to finish tenth in his first Truck Series season. He was on his way to more recognition when a horrific accident occurred at a practice session.
Irwin Jr. was at the New Hampshire Motor Speedway when his throttle stopped working, sending him into a wall on a turn. He died immediately, leaving his family in despair.
BLAISE ALEXANDER IN 2001
Go Karts are probably the perfect gateway into NASCAR racing, or so it was for Blaise Alexander, a Pennsylvania native who won the World Karting Association East Regional Champion at just 12 years old.
Alexander continued to be successful on the track by winning 48 NASCAR racing series. But his career was cut short when a slight touch from another car caused his own to plow into a wall at Lowe Motor Speedway.
ADAM PETTY IN 2001
Many believe that Adam Petty would have been a racing superstar if not for the incident at the Winston Cup campaign in 2001. He came out sixth in his very first Xfinity race and won an ARCA REMAX Series.
Petty's family believed in him, too, doing their part to get him into more races in his own car. Sadly, they lost him during a Busch Series practice when his throttle got stuck. He was 19 years old.
JASON LEFFLER IN 2013
Jason Leffler was another driver who made his mark on the tracks before leaving it behind. He got Toyota their first Xfinity Series manufacturer victory in 2008.
Leffler also won numerous Camping World Truck and Xfinity series' awards. Unfortunately, Leffler didn't get enough chances to prove himself on the track, but one person remembers him as a hero after his death.
The incident took place during a 410 Sprint car race when Leffler's front suspension failed and brought him straight into a wall. He died of blunt force trauma, leaving behind a son who will never forget him.
RICHIE EVANS IN 1985
NASCAR Hall of Famer Richie Evans was credited with 481 features win when he was inducted in 2012. Evans also broke a record when he won nine NASCAR National Modified championships between 1978 and 1985.
In 1985, while practicing at Martinsville Speedway for the Winn-Dixie 500, Evans had a fatal crash at Turn 3 and was instantly killed.
NEIL BONNETT IN 1994
NASCAR drivers understand the risk they're taking when they go into the sport, so it's no surprise that those who go through accidents choose to return to the truck.
Neil Bonnett made that fateful decision after a head injury in 1990 from a crash. Months later, Bonnett got back behind the wheel only to die during a practice session for the 1994 Dayton 500 race.
FIREBALL ROBERTS IN 1964
It's not uncommon to see sportspeople who have a knack for two major sports connect them somehow. Fireball Roberts, nicknamed after his fastball as a baseball pitcher, won 33 Cup races between in the '50 and the '60s.
In 1964, Roberts' career would end while trying to avoid a collision between two other racers. Robert's car ended up in a wall behind him and was soon engulfed in flames. He died in the hospital some time after.
JOE WEATHERLY IN 1964
Another fatal crash that took place in 1964 was that of Joe Weatherly. Remembered for his good nature and silly attitude, the beloved Clown Prince of Racing died in a crash at Riverside International Raceway.
Weatherly's death prompted window nets for cars due to the way he was killed by a wall on impact. To recognize his contribution, Weatherly was inducted into the NASCAR Hall of Fame recently.
DALE EARNHARDT IN 2001
Dale Earnhardt was one of the biggest names in NASCAR at the turn of the century. Before the horrific crash that ended his life, he acquired 76 wins, including seven championships and a victory at Daytona 500.
Earnhardt was loved for his endearing personality and how he connected with fans, who were all watching when he took to the track at the Dayton 500 in 2001.
On his final lap, another car hit Earnhardt's rear, sending him spinning until he hit a wall and his car skid down the track. "We've lost Dale Earnhardt," were the words uttered by NASCAR president two hours after the incident.
Please fill in your e-mail so we can share with you our top stories!