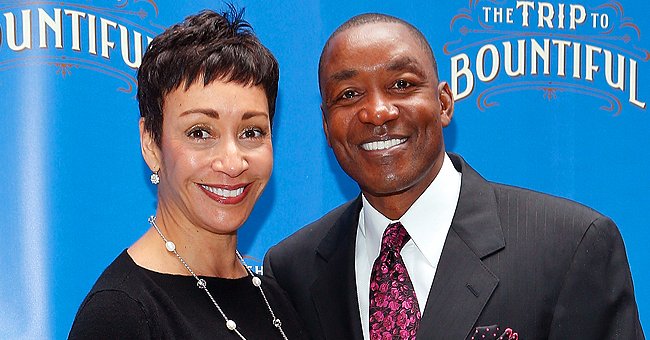 GettyImages
Meet NBA Star Isiah Thomas' Wife Zeke Thomas Who Stayed with Him Even after He Had a Love Child
Lynn Kendall is the beautiful wife of the basketball Hall of Famer Isiah Thomas. She has been married to him for more than three decades and has stayed with him through all of his ups and downs.
Kendall is the daughter of a secret service agent. She and Thomas met during their college days as they both attended Indiana University, and were together when he signed his professional contract with the Pistons in 1981.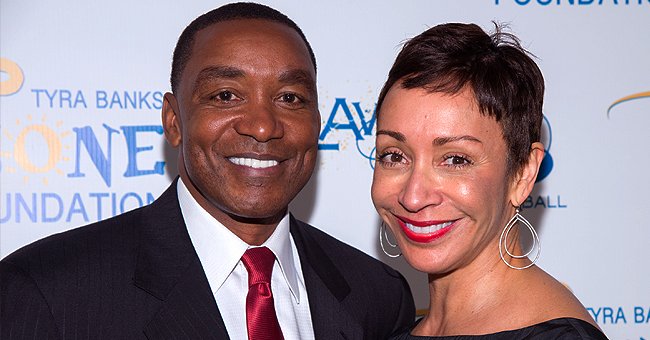 Isiah Thomas and wife Lynn Kendall at the Tyra Banks' Flawsome Ball on May 6, 2014 | Photo: Getty Images
The mother of two is very active on social media and shares a lot of pictures. She posts throwbacks, and one that stands out is an old picture of her and her son. Her son sat on her lap as they both smiled happily at the camera.
There is also a post she shared to celebrate her mother's birthday. It featured an image of her and her mother, and she captioned it with a lengthy and heartwarming poem she wrote for her mom.
Another one that stood out is a picture of her and her mother alongside former first lady of the United States, Hilary Clinton.
After three years of playing for the Pistons, and an upgraded contract, Thomas took Kendall back to their old campus, where they met for their first date and proposed to her.
Their marriage has been fruitful, as they have two children together. They have a son, Joshua, born in 1988, and a daughter, Lauren, born in 1991.
Even though the marriage is still going strong, their union has suffered a lot of controversies, rumors, and, most importantly, an unforeseen love child.
Shortly after Thomas and Kendall's wedding in 1985, the duo was back in the front pages over an unexpected paternity suit of a child Thomas had no idea he had.
According to the New York Post, a Michigan woman named Jenni Dones claimed that she had a baby for the basketball star, after an "intimate, exclusive, ongoing relationship."
Jenni Dones revealed that she gave birth to their son on May 26, 1985, just two months before Thomas and Kendall gave birth to their first child.
Jenni and Thomas later reportedly reached a settlement in 1987, after the NBA star agreed to pay child support of $2,764 per month until Marc turned 18, and then he would receive a whopping sum of $100,000.
That was not the end of his legal battle, Dones filed another suit in 1992, claiming that the original settlement wasn't enough for her son's support and education.
After some time, Dones was able to get an undisclosed amount of additional support for her son. It is not clear if Thomas and Marc have a relationship, and the only thing they share in common is their love for poetry.
According to an interview that Marc had way back in 2006 with the New York Post, he revealed that his dad has never returned his calls and that he hasn't been the best parent.
He also said that he does not care about what is going on with him, as they both have and lead separate lives.
Please fill in your e-mail so we can share with you our top stories!