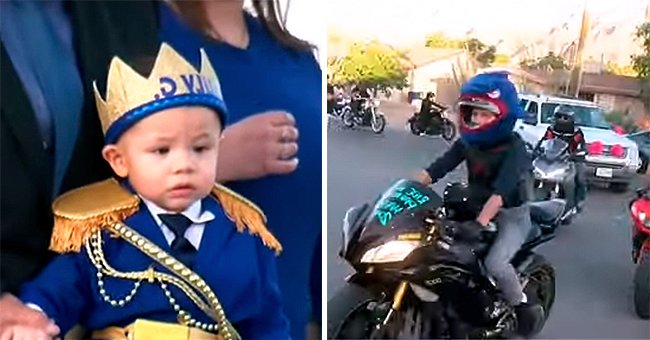 youtube.com/KVIA ABC-7
Youngest El Paso Mass Shooting Survivor Who Lost Both Parents Celebrates 1st Birthday
Youngest El Paso Mass shooting survivor Paul Gilbert Anchondo celebrated his first birthday with love and support from the community and family members.
Terrible things happen in life, and most times, there are no explanations for why they occur. Although it is one's hope not to encounter bad situations, however when they happen, having a community of friends and family to support is overwhelming.
The youngest survivor of the El Paso mass shooting, Paul Gilbert Anchondo, recently turned one. His first birthday was celebrated with pomp and fare by members of the community and family members.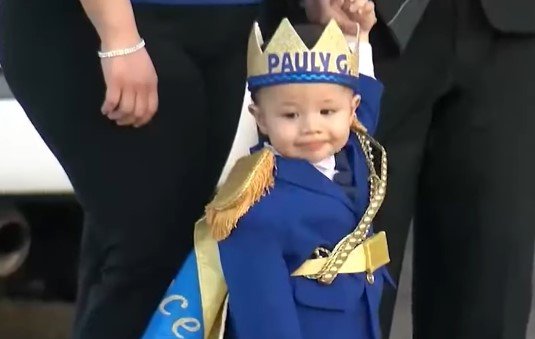 Photo of baby Paul Gilbert Anchondo during his birthday celebration | Photo: Youtube / KVIA ABC-7
A video of the celebration showed little Paul Gilbert wearing a blue suit with a cape and crown, which had his name inscribed on it. Members of the community came out en masse to celebrate with him.
In the video, Paul Gilbert could be seen standing on an elevated platform with his grandfather by his side. The toddler looked excited and wove at the bikers that came to celebrate with him. His grandfather Gilbert Anchondo said:
"We want him to remember that everybody here in the El Paso area and our community is supporting him, that he's not by himself."
The birthday celebration, which was in form of a parade, was hosted by the family to honor Paul Gilbert's parents Jordan and Andre, who protected their then two-year-old son from bullets during August 3rd, 2019 mass shooting at Walmart El Paso Texas.
To honor Paul Gilbert and his parents, members of the community turned up mainly for the event, and a community of bikers also made the rounds with their motorbikes.
Paul Gilbert was rescued by a stranger.
Speaking of why the turnout was massive, a member of the community and a bike gang member said that Paul Gilbert was a symbol of hope and togetherness that the community experienced following the death of his parents and others killed in the mass shooting.
Another member of the community stated that he had grown up with Paul Gilbert's aunt and had even carried Paul Gilbert's father when he was a child, so the loss was personal. He also added:
"Unfortunately, his parents aren't going to be here to celebrate his birthday with him, so we're going to step up and make sure he has a great one-year birthday."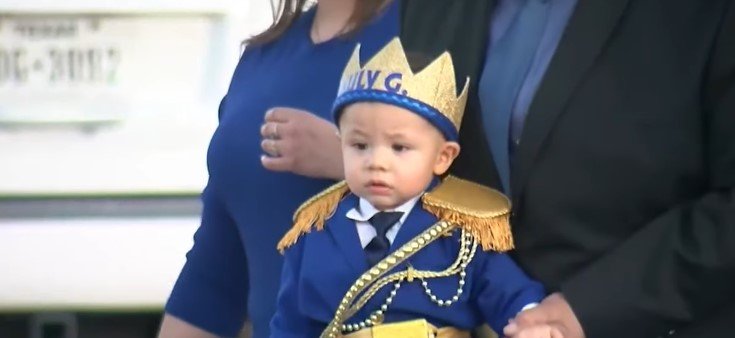 Photo of baby Paul Gilbert Anchondo during his birthday celebration | Photo: Youtube / KVIA ABC-7
Paul Gilbert lost his parents Jordan and Andre Anchondo when he was just two months old. His parents had gone to do some back to school shopping when a mass shooter opened fire in the Walmart store they were in.
To protect Paul Gilbert, his mother Jordan shielded him from the bullets, and his father Andre shielded the both of them, but unfortunately, they both sustained gunshot wounds that led to their death.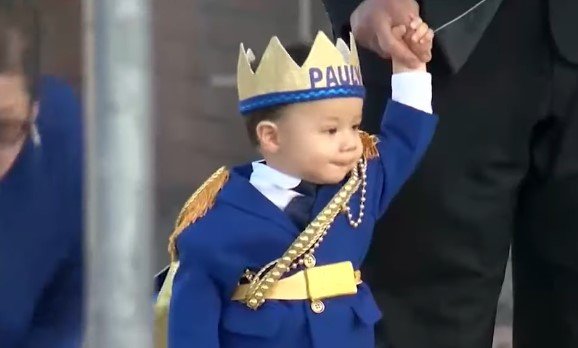 Photo of baby Paul Gilbert Anchondo during his birthday celebration | Photo: Youtube / KVIA ABC-7
A stranger rescued Paul Gilbert, and local authorities located his family members. The last of Jordan and Andre's kids, he has two half-sisters.
While it is sad that Paul lost both parents in the shoot out, it is impressive to see that the family members and the community have gathered around the toddler and are trying to help him live a happy life.
Please fill in your e-mail so we can share with you our top stories!