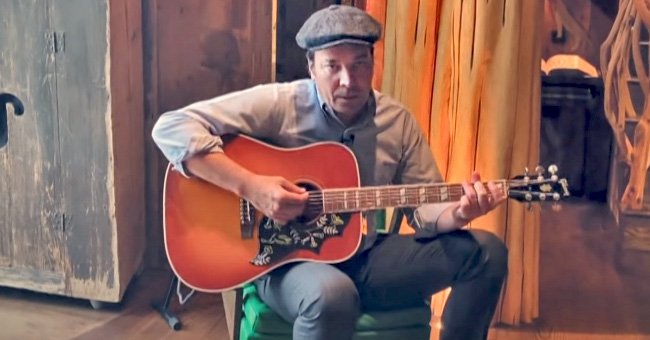 youtube.com/The Tonight Show Starring Jimmy Fallon
Jimmy Fallon Sings Funny Rendition of James Taylor's 'Carolina in My Mind' on 'Tonight Show'

Jimmy Fallon sang his heart out as he reinvented the lyrics of one classic song. The host got passionate as he expressed how blue he felt because of the coronavirus.
Jimmy Fallon could become a country superstar if he wanted. The late-night talk show host showed off his vocal talents recently as he sang James Taylor's hit, "Caroline in My Mind."
Fallon used his creative skills to make the song a bit more appropriate to living during the coronavirus pandemic. The relatable yet hilarious clip is found below.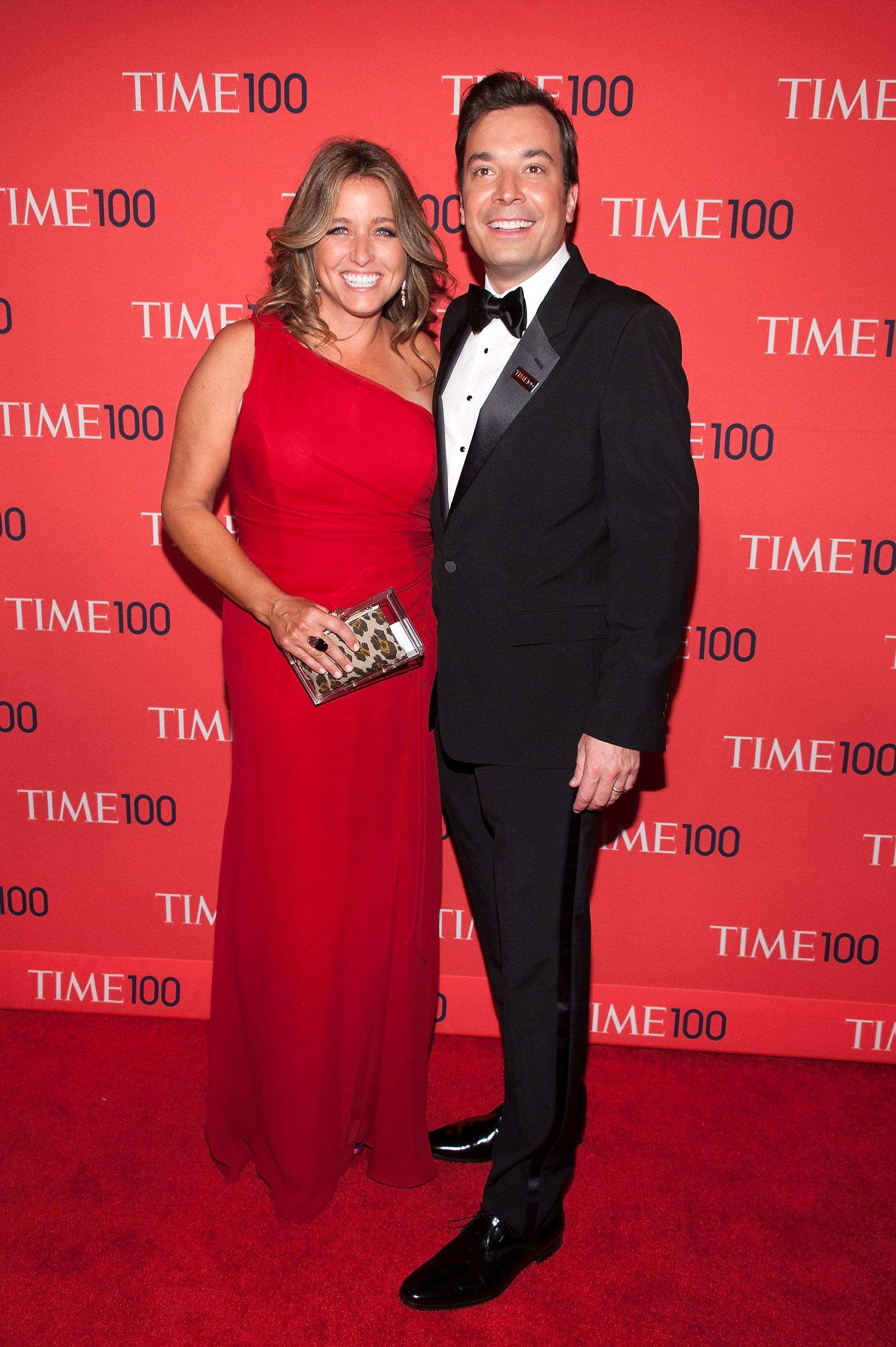 Jimmy Fallon and wife Nancy Juvonen attend the 2013 Time 100 Gala at Frederick P. Rose Hall, Jazz at Lincoln Center on April 23, 2013 in New York City | Photo: GettyImages
FALLON'S HILARIOUS PARODY
The 45-year-old kept the tune and style of the song, but he renamed it to "Carolina (or Anywhere Else). Lyrics included, "I don't need tools or house plants; Just wanna smell humans and wear pants," referring to Home Depot.
Towards the end, Fallon got sentimental as he sang, "Gonna shake hands and hug real tight; And before; We know it'll be alright; And we'll leave this all behind; Won't have to go to Carolina in our minds."
Fallon is certainly not trying to offend Taylor, who visited his show earlier this month. At the time, the singer delivered a performance of "You Can Close Your Eyes" alongside his wife Kim and their son, Henry.
FALLON AND TAYLOR'S FUNNY HISTORY
According to the Rolling Stone, this isn't the first time Fallon has parodied one of Taylor's songs. In 2018, "The Tonight Show" host also did a spoof of the 1970 hit, "Fire and Rain."
And in 2015, Taylor joined Fallon for a shared performance done on a seesaw. Fallon has been sharing joy and laughter like this since he took over the show from Conan O'Brien in 2009.
FALLON'S EARLY CREDITS ON SCREEN
The dark-haired actor came on with a bang, welcoming guests like Robert de Niro and Justin Timberlake early on. His other accolades included appearances in the hit comedy show, "Saturday Night Live."
Fallon is also known for popular movies such as 2004's "Taxi" with Queen Latifah," 2005's "Fever Pitch," and 2006's "Factory Girl." So he sings, hosts, and acts.
Of course, behind every great man is a great woman. Fallon's success during the COVID-19 pandemic would not be possible without his wife, Nancy Juvonen.
NANCY JUVONEN ENCOURAGES HUSBAND
This month, Fallon revealed that it was Juvonen who prompted him to get on his laptop from home and continue doing his show himself. Eventually, the show's network assisted with production.
However, due to social distancing, Juvonen is predominantly the one who runs the current late-night series. Sometimes, he also has two little assistants in daughters Frances and Winnie Rose.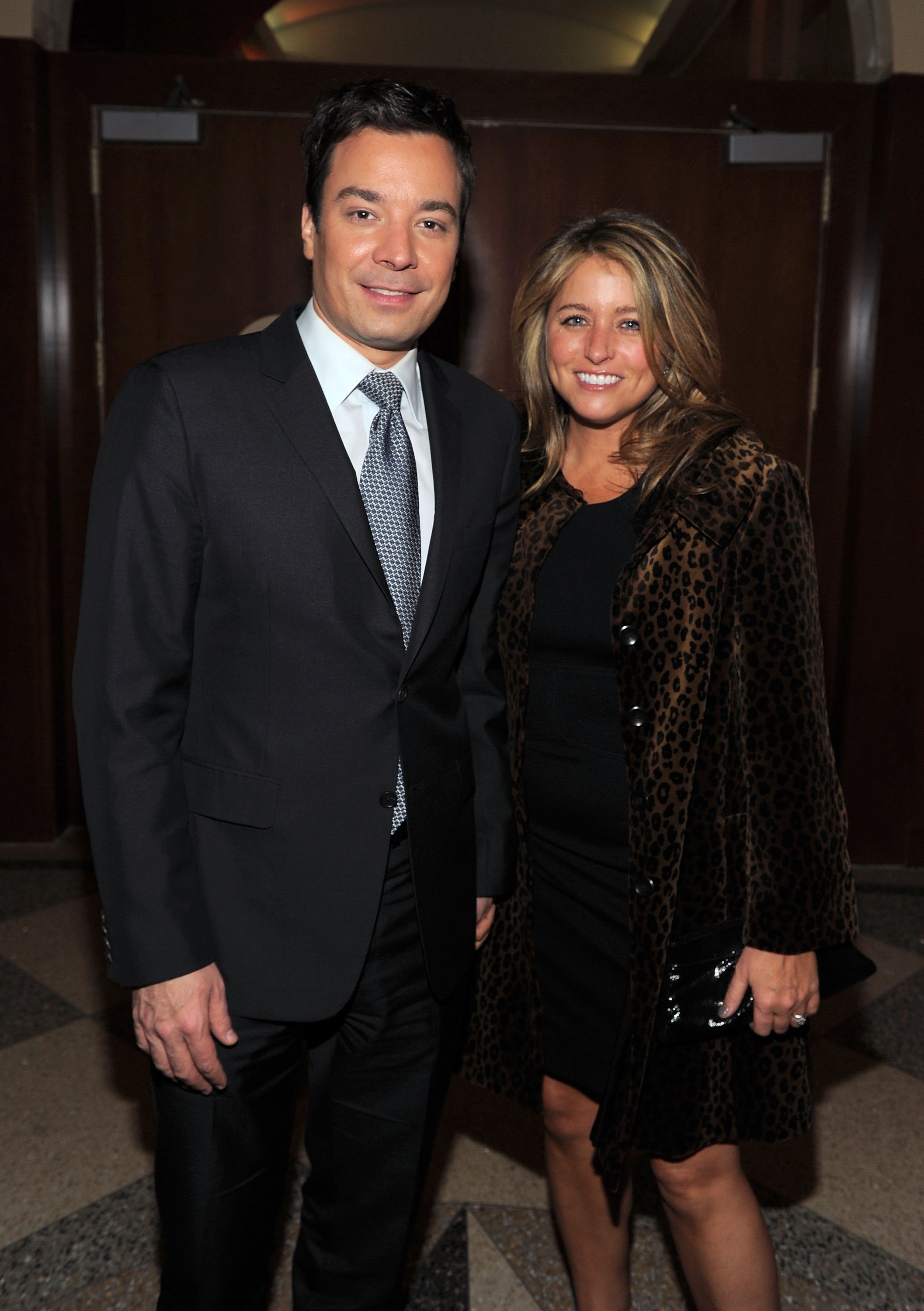 Jimmy Fallon and Nancy Juvonen attend Food Bank For New York City's Annual Can-Do Awards Gala on April 7, 2011, in New York City. | Source: Getty Images.
Fallon explained, "My wife is the brains behind the whole thing." The girls sometimes help by holding up cards if they're not playing behind the scenes. We wonder if Fallon's family helped him with the new lyrics.
Please fill in your e-mail so we can share with you our top stories!