Danielle Spencer of 'What's Happening!!' Nearly Died in a Car Once
The little tattletale Dee Thomas on the 1970s TV sitcom "What's Happening!! has had a life with many unpredictable turns. After being a child television star, she became a veterinarian and a survivor of life-threatening events three times.
Even though she grew up being a child TV star, it has not been an easy life for Danielle Spencer. Throughout her life, she has undergone several events that have actually been life-threatening, however, she still keeps herself with a positive mind.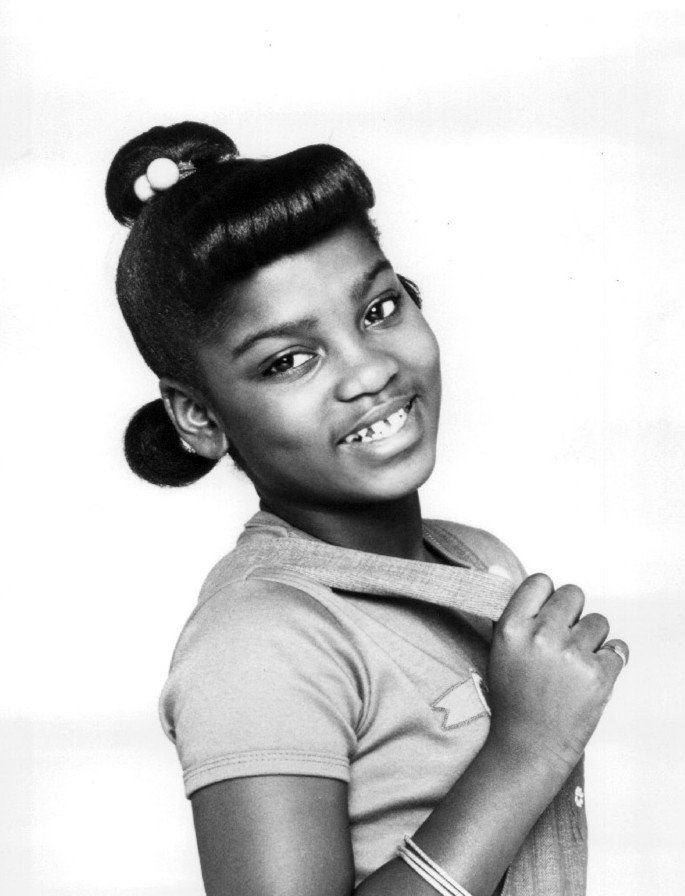 During an interview on Oprah Winfrey's show, "Where Are They Now?", Danielle openly talked about her tragic experiences but said:
"Even going through all of this, I still know that there's a plan for me. I'm still here for a reason. And that's what I have to think of."
Danielle Spencer of "What's Happening!!" was diagnosed with #breastcancer & shared her story: http://t.co/wBqFeNiM78 pic.twitter.com/V97BJ259Ic

— Yolanda Adams (@YolandaAdams) October 20, 2014
A TRAGIC ACCIDENT
In 1977, when she was 11 years old, Danielle was on her way to the set of  "What's Happening!!" with her stepfather, Tim Pelt, and they both had a tragic car accident. Pelt died immediately, while Danielle broke her arm, leg, and pelvis, and suffered facial injuries.
After being in a coma for three weeks, she recovered soon enough to be able to be back on the set for the next season of the 1970s hit TV show. She even got a special hairdo to cover up the injuries on her face. However, this event changed her life for good.
Get Well: Dr. Danielle Spencer AKA "Dee" From 'What's Happening!!" Underwent Emergency Life-Saving Surgery For Brain Hematoma

(Image via ABC Photo Archives/ABC via Getty Images/Bobby Bank/WireImage)https://t.co/RG1RK5K2up pic.twitter.com/NzFYMG0Vrp

— Bossip (@Bossip) October 2, 2018
AN UNEXPECTED SURGERY
Years later and after building a life outside entertainment, in 2003, she started to feel some numbness in her feet and legs, when she found out she had developed a spinal condition that may have been connected to an injury from the accident.
She underwent spinal surgery because they needed to remove a calcified disc. She spent about eight months in a wheelchair and in physical therapy learning to walk again. She finally managed to walk using arm crutches.
MORE BAD NEWS
In 2014, she was diagnosed with breast cancer. After a biopsy, she told the doctor she had decided on a double mastectomy. In an interview at this time of her life, she said, "It was definitely one of the worst times in my life. You feel helpless. You can't do what you want to do. It leads to depression. I had so much support from friends and family."
Later in 2018, it was known that after a series of health troubles also related to her accident as a child, Danielle went through an emergency brain surgery. Fortunately, she could fully recover while still using crutches to walk.
BRIGHT SIDE
On the good side of Danielle's life, she left acting at a young age to pursue a career as a veterinarian at Tuskegee University. She has practiced as a vet for more than 22 years in the Los Angeles area. In 2016 she was inducted in the National Museum of African American History and Culture in Washington.
Danielle has also published a book called "Through The Fire ... Journal of a Child Star", in which she talks about her troubles growing up as a child star after the accident. It is admirable to see how Danielle feels she has had a good life and she is sure there is something much better for her in life.