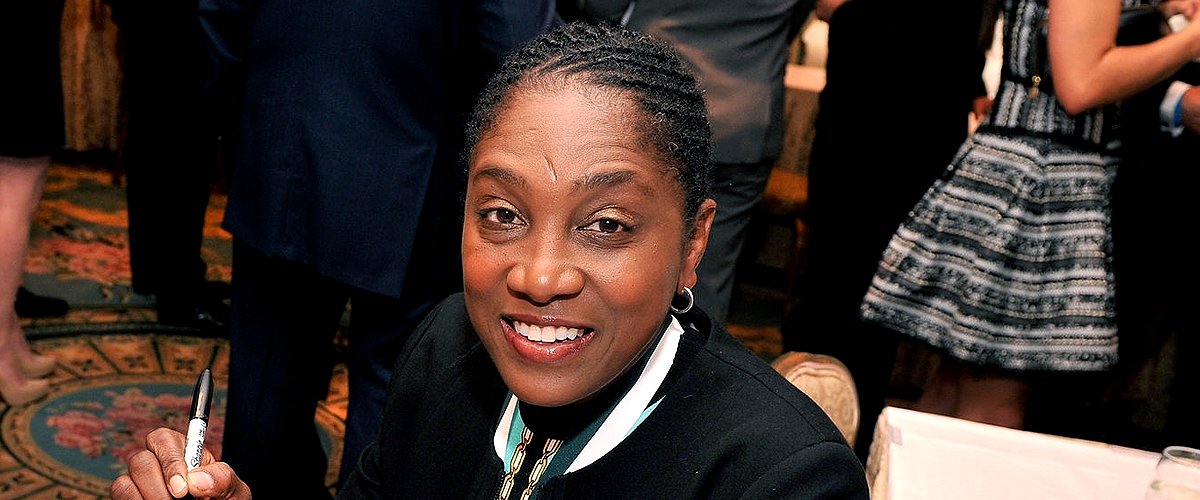 Getty Images
Teresa Edwards Sold Her Gold Medal — Inside the Most Decorated Olympic Basketball Player's Life
Women's basketball legend, Teresa Edwards, played in five Olympic games, becoming one of the greatest Olympic basketball players in the sport's history.
Legendary women's basketball player Teresa Edwards is arguably one of the best players to have graced the courts in the history of women's basketball.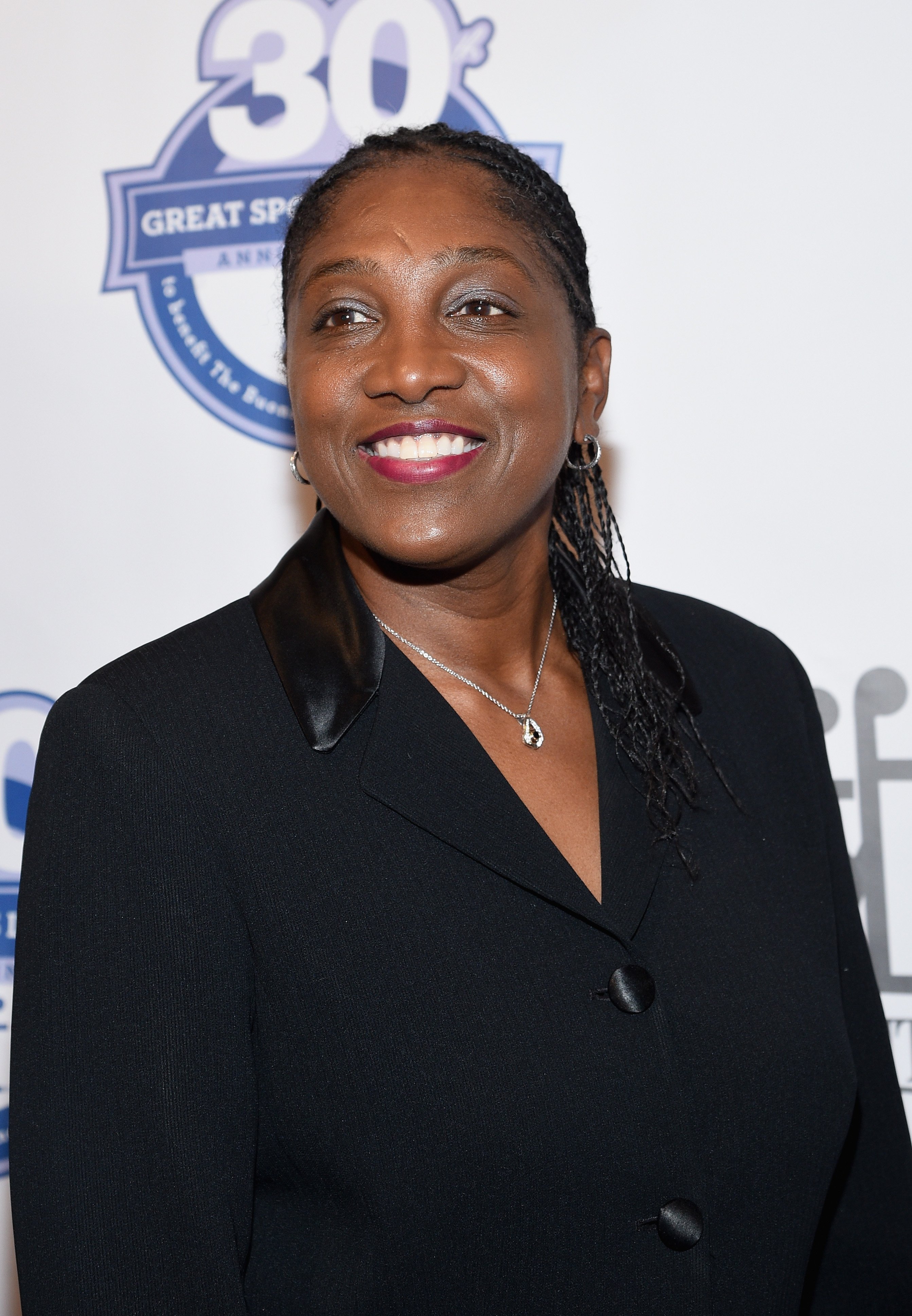 Former WNBA player Teresa Edwards at the 30th Annual Great Sports Legends Dinner to benefit The Buoniconti Fund to Cure Paralysis on October 6, 2015 | Photo: Getty Images
The 5 ft 11 inches player began her career in an era when basketball was very much seen as a man's game and, along with the likes of Sheryl Swoopes, became a pioneer in women's sport.
Teresa Edwards' basketball journey began as a young girl playing with her brothers in their grandmother's front yard, where they had to nail the rim of a bike to a pine tree as a makeshift goal. It was such inventiveness and determination that later set Edwards apart throughout her playing career.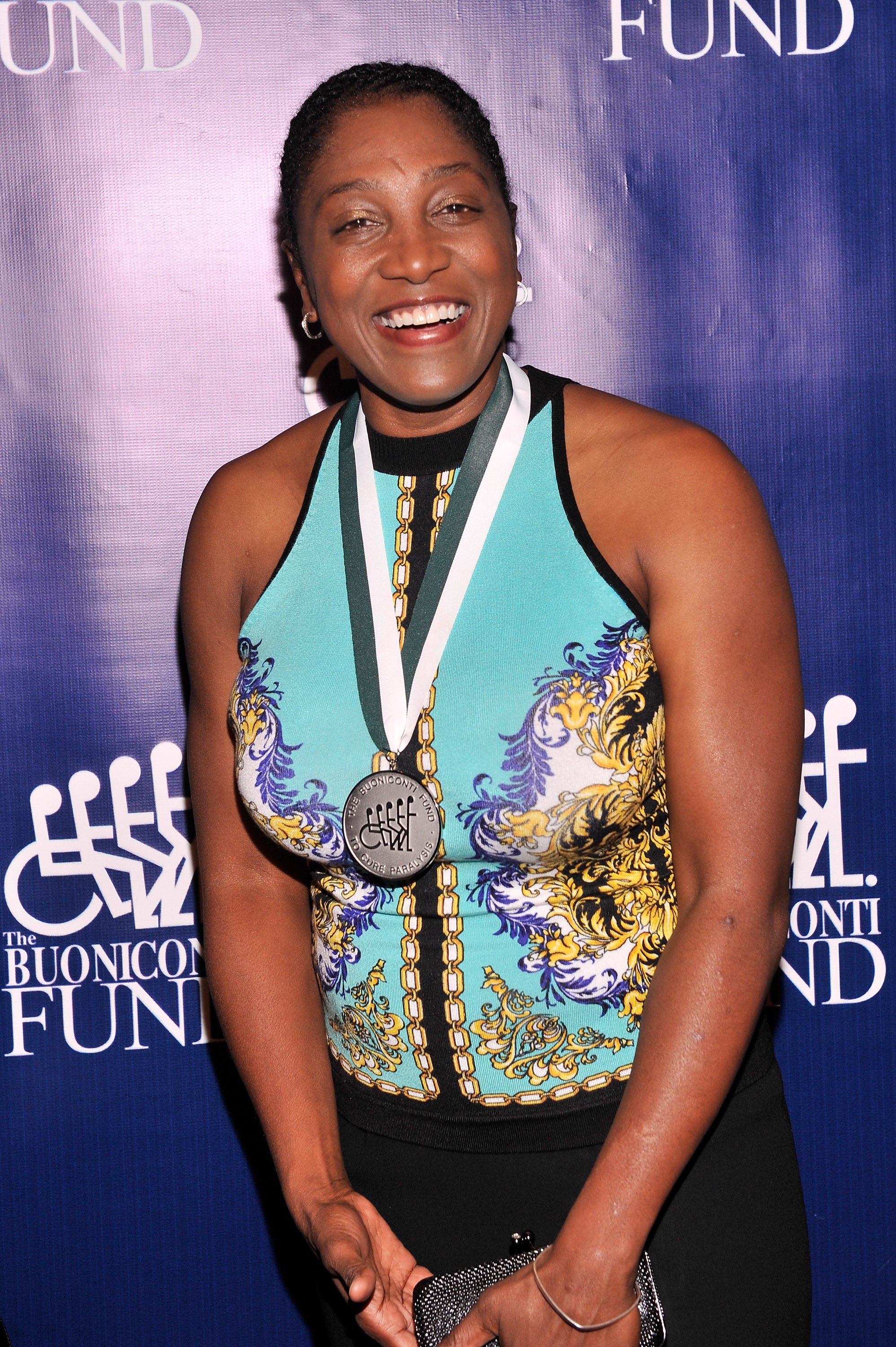 Teresa Edwards attends the 28th Annual Great Sports Legends Dinner on September 30, 2013 | Photo: Getty Images
TERESA EDWARDS' CAREER
The iconic player came through several hurdles to get to the top. First, it wasn't until 1973 that the federal civil rights act was enacted, which, amongst other things, created equal opportunities for women to participate and compete in sports.
Unlike the young girls who are currently playing in the WNBA, growing up, Edwards didn't have other girls to play with or youth leagues to compete in, so she made do with what she had and competed with the boys.
Edwards was eventually recruited by the head coach of the University of Georgia, Andy Landers. The iconic player has admitted so many times what a significant influence Landers had on her career. In her words:
"I always credit him for my true understanding of how this game comes together, how it works, and how you take talent, athleticism and you blend it into skills."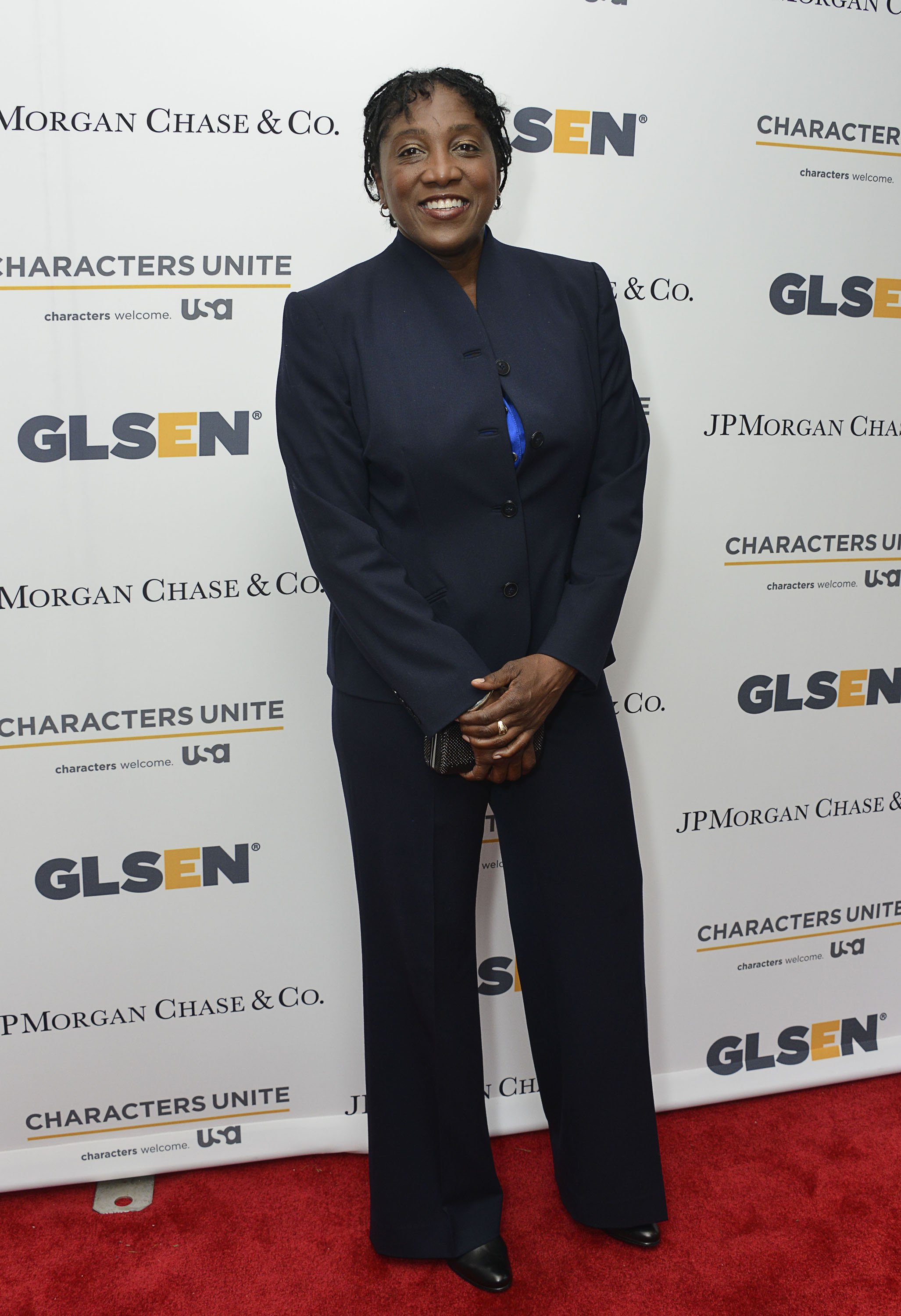 Theresa Edwards attends the 2013 GLSEN Respect Awards at Gotham Hall on May 20, 2013 | Photo: Getty Images
At UGA, Edwards was the starting point guard for the Georgia Lady Bulldogs, winning several Southeastern Conference championships. She also competed in two NCAA Women's Final Four national semifinals and became a two-time All American during her time in Georgia.
In 1984, while still at the University of Georgia, Edwards represented the US in the 1984 Olympic games and became the youngest women's basketball player to win an Olympic gold medal at the age of 20.
Barely two years after her Olympic triumph, Edwards finished her playing career at UGA. Since there was no recognized women's professional league in the US at the time, she proceeded to Europe, where she played for over a decade, enjoying playing stints in France, Italy, Spain, and even Japan.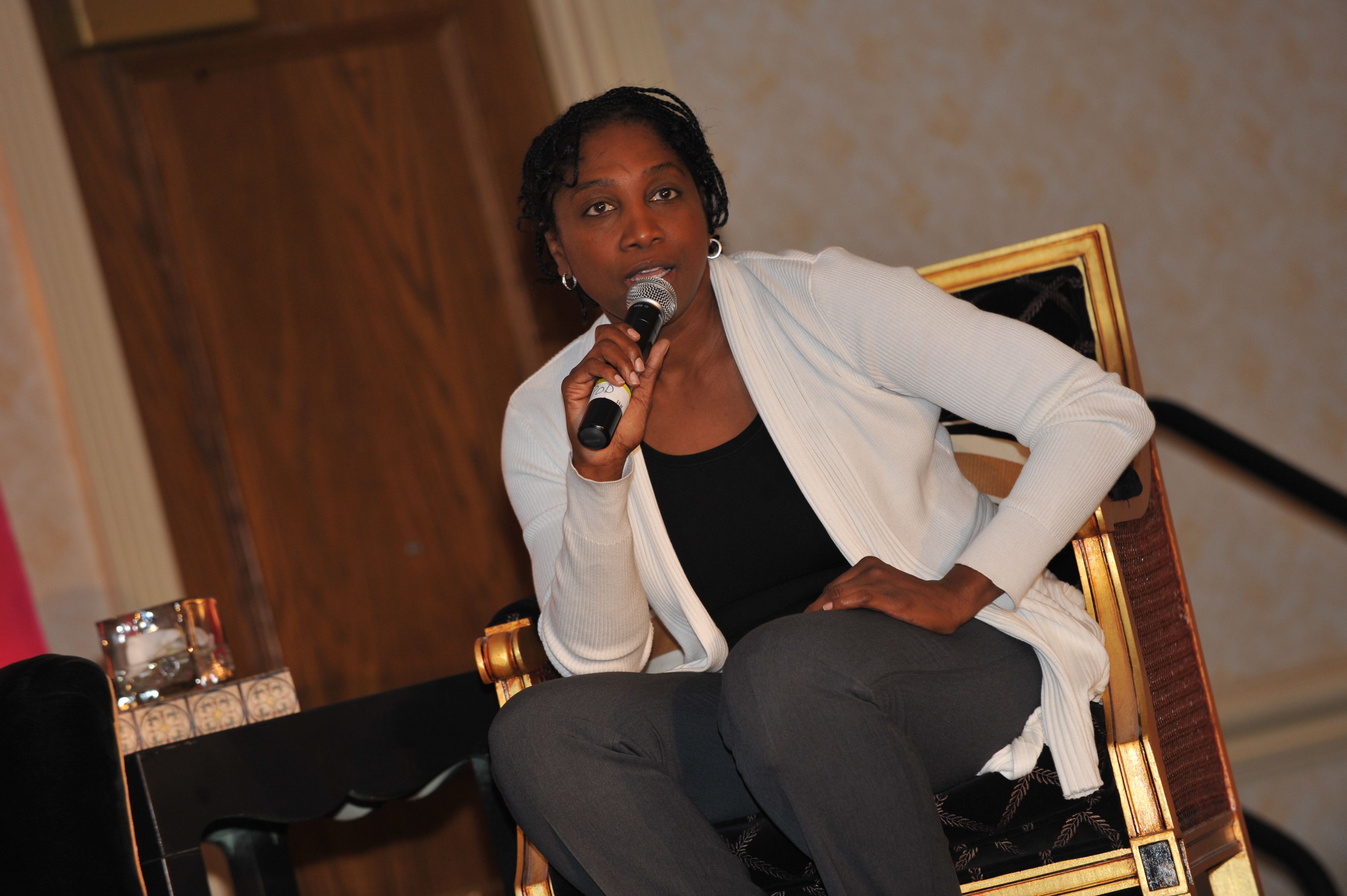 Teresa Edwards attends The Steve & Marjorie Harvey Foundation at Stone Mountain Park on October 29, 2011 | Photo: Getty Images
While playing in Europe, Edwards played for the US national team in three Olympic Games, 1988, 1992, and 1996 winning gold, bronze, and gold medals, respectively.
In 2000, Edwards made history when she competed in her fifth Olympic Games in Sydney, winning her fourth Olympic gold medal. She also became the oldest woman to win a gold medal in women's Olympic basketball.
In 2011, Teresa Edwards was inducted into the Naismith Memorial Basketball Hall of Fame, and during an emotional enshrinement speech, she showed special appreciation to coach Landers and also thanked her family, who were supportive of her career from the beginning.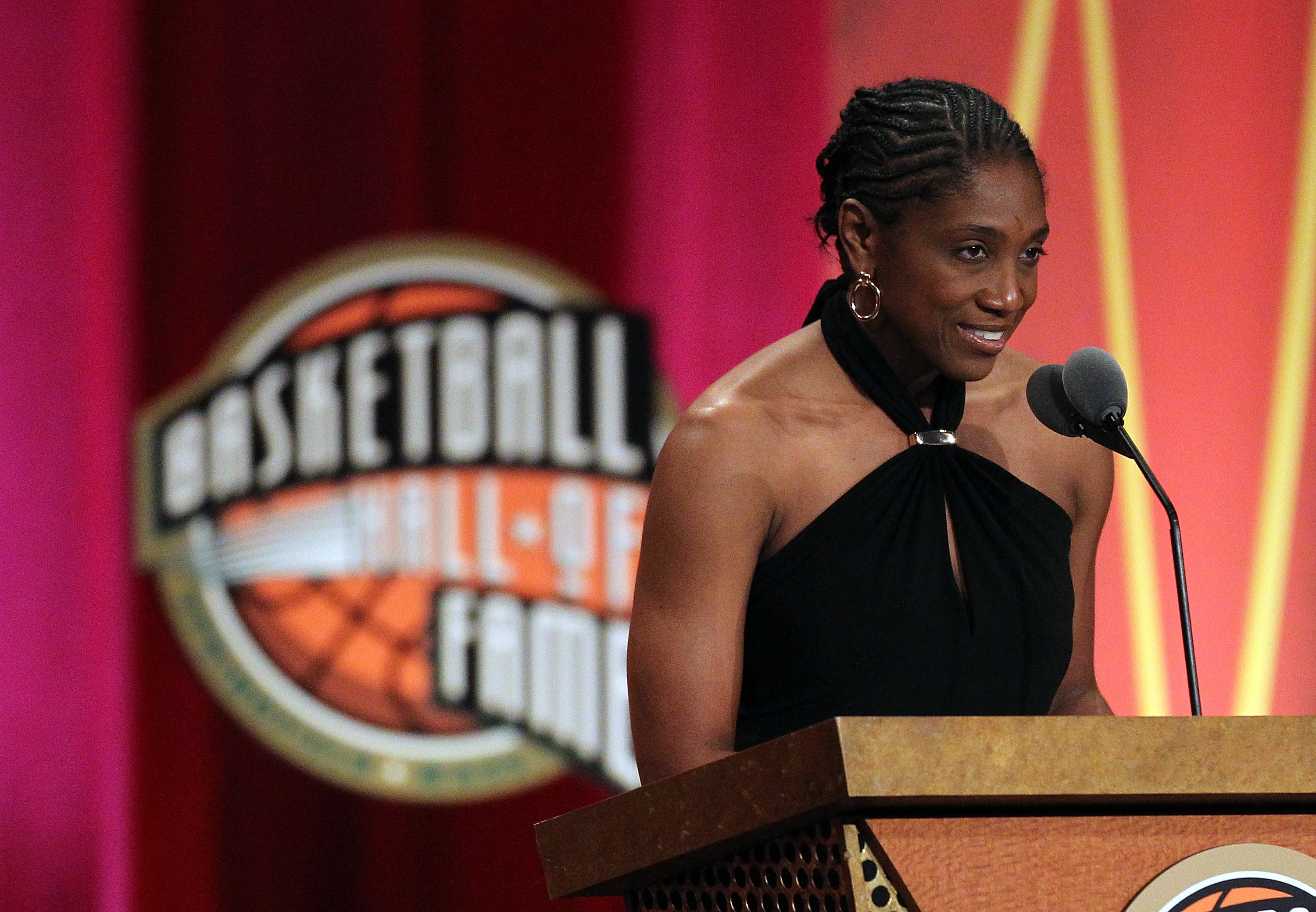 Teresa Edwards gestures as Hall of Fame Player Charles Barkley looks on during the Basketball Hall of Fame Enshrinement Ceremony at Symphony Hall on August 12, 2011 | Photo: Getty Images
TERESA EDWARDS' PERSONAL LIFE
Throughout her career and life, Edwards has been an advocate of gender equality. She has also highlighted the disparity in opportunities available to both men and women in sports, especially basketball.
Driving her point home about how female basketball players are not rich, Edwards jokingly said she was looking for a rich husband during a 2010 interview when asked about her 5-year plan. She told AJC:
"Next five years, I want to be retired with a lot of money, so find me a rich husband."
In 2017, the four-time Olympic gold medalist put up one of her gold medals for sale, claiming she wanted to "test the market" to see the value of women's sports memorabilia before deciding to sell her other medals.
The athlete revealed that another motivation for selling her medal is gender equality and the need to see the creation of a market where women get the same financial options as men when it comes to auctioning off items of great value. She said:
"I don't think women truly get a real opportunity to be part of the wealth that men are experiencing with articles of this nature."
Unlike many athletes who love to keep their medals with them, Edwards has had her Olympic medals displayed at the University of Georgia and the Women's Basketball Hall of Fame for many years.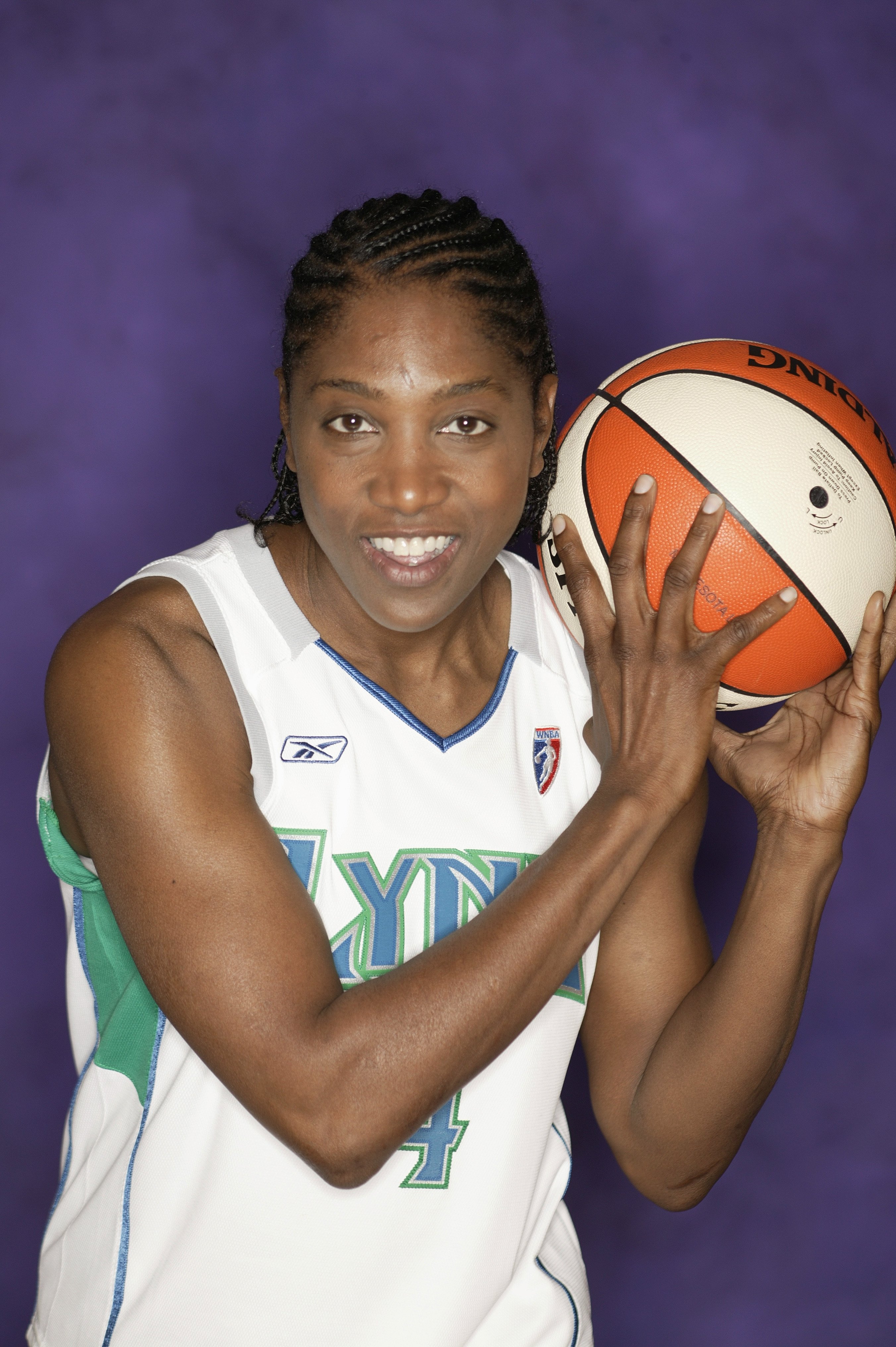 Teresa Edwards #4 of the Minnesota Lynx poses for a portrait during the 2004 WNBA Media Day at Target Center on April 27, 2004 | Photo: Getty Images
Today, Edwards generously juggles her time between Manhattan and Cairo. She recently took up a new career in commentating for the CUNYAC men's and women's basketball championships in New York City. Speaking about her new career path, she said:
"I truly enjoy commentating. I love the atmosphere, I love making the game exciting for people, I like helping them see it through my eyes."
While Edwards admits she loves living in New York, she still makes frequent trips back home to Cairo to see her mother, Mildred, and her four brothers.
Please fill in your e-mail so we can share with you our top stories!