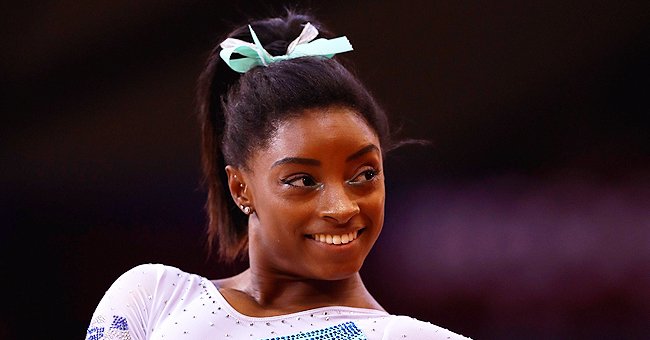 Getty Images
Olympic Gold Medalist Simone Biles Says Public Speaking Is Scary to Her
Gymnastics star, Simone Biles, shares her latest personal goal as she reveals ways of working towards it.
Simone is a professional in the world of sports, but she is not good at everything, and one of these is public speaking. Biles finds it difficult to express herself in front of an audience.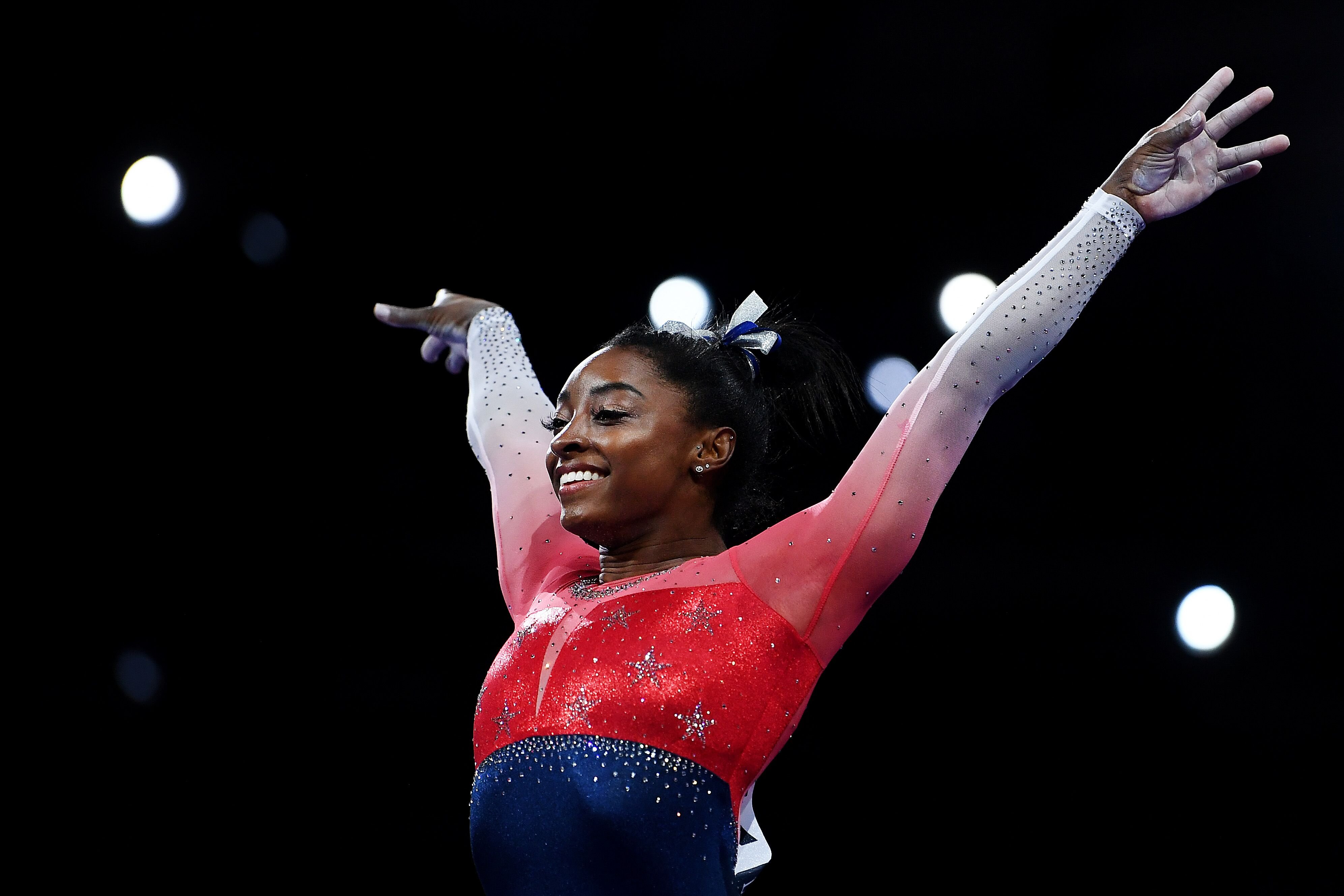 Simone Biles during the FIG Artistic Gymnastics World Championships on October 08, 2019. | Photo: Getty Images
She shared this fear in a recent post alongside a picture of her at a press conference. The 23-year-old looked stricken in the image as she looked at the people before her.
Simone, who wants to keep learning, is determined to reach this goal, and she mentioned some of her plans in the post caption. She wrote:
"... It's really scary to me! But maybe if I can get some coaching and build up my confidence…"
The 23-year-old's confidence might be in question, but her gymnastic prowess is not. Her fellow gymnasts are more than aware of this as they see Simone as someone who is on a different level.
The 23-year-old's body is also another source of inspiration to many who want her body type.
The Olympic star has not lost an all-round competition for seven years straight. The closest anyone has come to her was with a .446 difference from a Romanian gymnast, Larisa Lordache.
Biles's titles following that time have been backed up by notable margins of victory. Although Simone loves being the best and has worked so hard to reach her current level, she still empathizes with her fellow competitors sometimes, saying:
"... And sometimes I feel bad. Because I feel like if I weren't here, like, the second, whoever second would win…"
The others see Simone has a source of inspiration, and her performance encourages them to work harder. The 23-year-old's body is also another source of inspiration to many who want her body type. Luckily for them, she has dished out a little bit of advice on how to achieve this.
However, Simone's hack is too good to be true, and her followers know this as they simply found her solution hilarious and wished that it would work.
Apart from showing off her fantastic physique, Biles also flaunts her multiple piercings. Her chest piercing was on display while she was wearing a little blacktop in a photo which she shared on her Instagram page.
Another piercing that was on her nose could be seen in the picture. Hopefully, the gymnast can achieve boldness in public just like she is bold with her body choices.
Please fill in your e-mail so we can share with you our top stories!