Meet 'Family Matters' Star Kellie S Williams' Husband Hannibal Jackson Who She Has 2 Kids With
After more than two decades since Kellie Shanygne Williams started featuring in the ABC/CBS TV series, "Family Matters," she has since moved on and has started her own family.
In 1989, Kellie Williams first appeared on the ABC/CBS Television series "Family Matters," playing the role of the teenage middle-born daughter of the Winslow family, "Laura Lee Wilson." She played that role for nearly every decade, providing the show's faithful viewers with comedy and drama every week.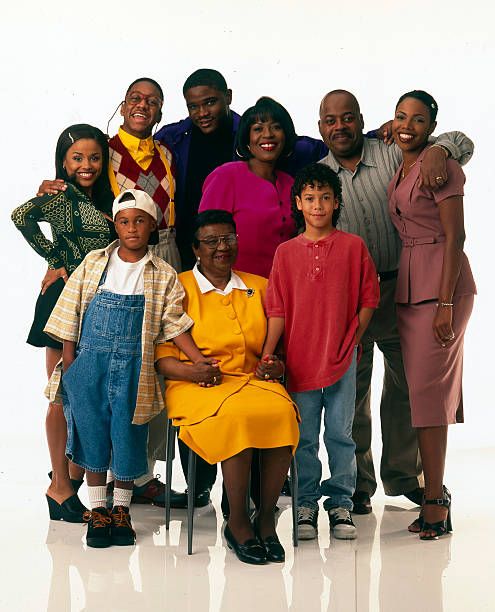 Her journey into acting began when she was a toddler. Her father decided to enroll her in the Howard University Children's Theatre to bring her out of her shell. It worked.
In a short time, she amassed an impressive list of credits to her name, including "Butterfinger's Angel," "Colored Museum," "The Bacchae," and "Joe Turner's Come and Gone."
She won Laura's role when a home video her father created came across the desk of casting for "Family Matters." 
As Laura, Kellie won many hearts all across America and was nominated for many awards for her outstanding performance, and her fanbase quickly began to grow. She admitted that her family never let the fame get to her head and were always there to guide her. She said:
"I had some old-school parents, and they kept me grounded and allowed me to have a childhood...because looking back on it, people were living these interesting lives, but we had no idea."
When the series finally ended, Kellie carried on with her career in acting and even added producing to her bag of achievements. She also attended the University of California in Los Angeles and majored in psychology.
In 2001, Kellie appeared on another ABC sitcom titled "What About Japan" alongside Joan Cusack. About eight years later, she guest-starred on Niecy Nash's hit show "Clean House," and in 2010, she served as a co-executive producer of "Blessed and Cursed."
Kellie has gotten involved in a lot of socially relevant ventures over the years.
In 2009, Kellie tied the knot with Hannibal Jackson. They welcomed their first child, their daughter in 2010, and named her Hannah Belle Jackson. Two years later, their son John Ervin Jackson was born. Kellie doesn't hesitate to take to social media to share photos of her beautiful kids and her husband.
Apart from being an amazing husband and father, Hannibal, her husband, works as the President and Chief Executive Officer of Y-Tech, LLC, to provide high-quality management and information technology consulting services to many federal security agencies. 
Like his wife's second name, Shanygne, Hannibal's name piqued interest in a lot of people. He revealed that his father gave him the name because he knew he would be a leader. He added:
"The name comes from Hannibal Barca, the great African general from Carthage, one of the greatest military leaders of all time. So now when I say my name is Hannibal, I say it with pride."
Kellie and Hannibal make a power couple who provide a service that betters the world to the best of their abilities. Kellie proved that she was a woman of many talents over the years when she started to get involved in a lot of socially relevant ventures.
In 2007, she teamed up with Jeff Rawluk to create the "Kellie Williams Program," which would provide Washington students between the ages of 14-20 to make their own TV shows to air on Comcast Cable Local On-Demand.
Her dream was to create a program similar to the one she grew in, Howard University Children's Theatre, to bring art to kids who were familiar with it and those who were not.
She has received a variety of honors for her commitment to bringing positivity to her community. In her spare time, Kellie can be found spending time with her family or participating in several charitable activities and enjoying public speaking.