Ex-MLB All-Star Carl Crawford Says 25-Year-Old Woman and 5-Year-Old Boy Drowned at His Home
Carl Crawford has released a statement following the death of two individuals at his home. Crawford shared two prayer hands as he asked for support. 
On Sunday, retired baseball player Carl Crawford shared a gloomy post to Instagram regarding the tragedy that took place at his home nearly two weeks ago.
The incident ended in the death of 25-year-old Bethan Lartigue and five-year-old Kasen Hersiboth. Though he reportedly did not know them personally, Crawford's heart was heavy. The post is found below. 
CRAWFORD SHARES EMPATHETIC WORDS
"The tragic events that occurred at my home will be with me forever," wrote the former Dodgers' outfielder." He added that he was speechless, and it was a challenge to deal with his emotions. 
However, Crawford was most struggling with thoughts of the families of the deceased and how they were coping. "They are the first and last thing I think of these days," he wrote.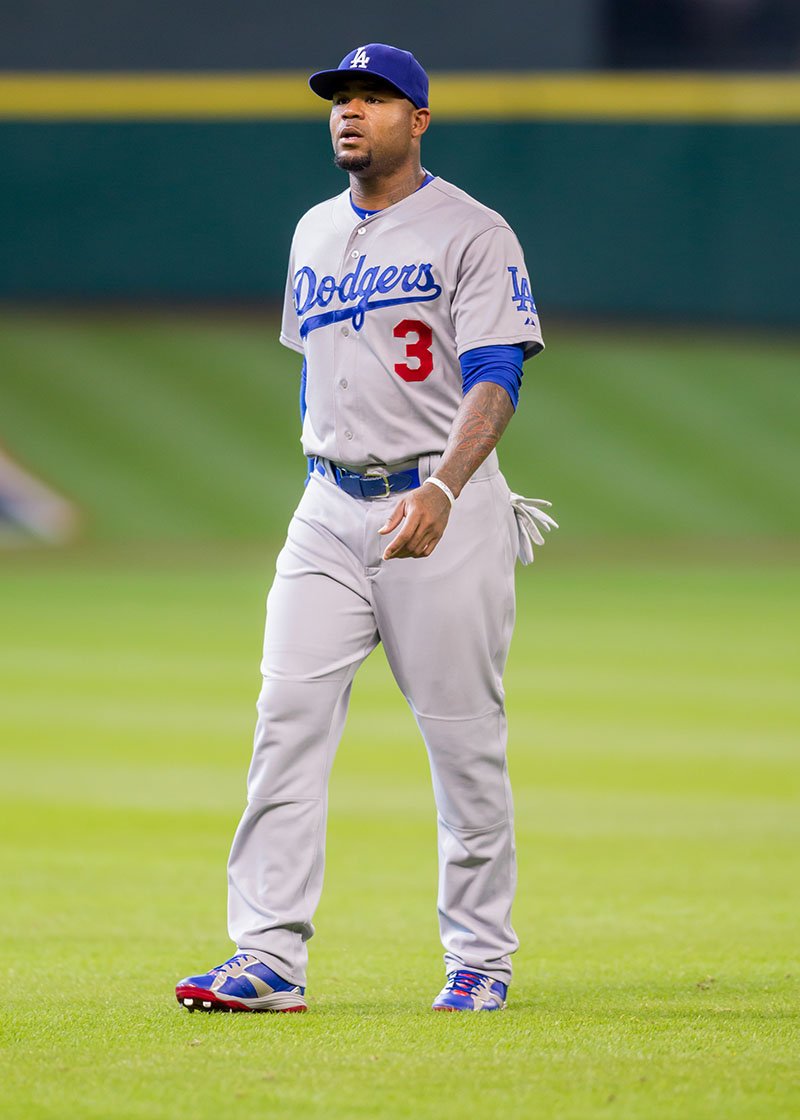 He asked his followers to pray for those grieving, just as he intends to. Crawford included two prayer hand emojis in the caption, and several of his followers copied them within the comment section. 
WHAT HAPPENED THAT FATEFUL DAY
Two days later, Crawford shared a post related to his company, 1501 Record Label Media. As for the deaths, police are still working out the details of what happened. 
The tragic incident took place around 3 pm on May 16. According to People, the young boy was struggling in the water, and Lartigue jumped in to attempt a rescue. 
When the Houston Police Department officers arrived, both victims were found unconscious. They were later pronounced dead at the Memorial Hermann Greater Heights Hospital. 
VICTIMS' FAMILY SPEAKS OUT
Lartigue's brother Brandon spoke to the Chronicle afterward, saying that his sister had no "personal connection" to the former Major League Basketball Star. 
His wife, Monique, further noted that Lartigue's love of kids made it no surprise that she'd jump in and try to save the boy. Brandon added that his sister was typically a strong swimmer. 
Woman, 25, and 5-Year-Old Boy Drown in Pool at Houston Home of Ex-MLB Star Carl Crawford https://t.co/viwZ0rvURu

— People (@people) May 18, 2020
The deceased woman was a delivery driver with hopes of being a police officer in the future. She was also part of a woman's football team called Arlington Impact. 
The team paid their respects via Instagram following the death. Brandon alleged that there was a party taking place ahead of the tragedy, but police are awaiting autopsy results and investigating. 
CAREER AND PERSONAL LIFE
Crawford, 38, enjoyed 15 years as a professional baseball player before hanging up his gloves in 2016. He went onto found the music label company, with artists like Megan Thee Stallion coming on board. 
In his personal life, Crawford shares a child with the reality star, Evelyn Lozada. The pair celebrated their son, Leo's birthday back in March of this year. 
Lozada, 44, posted a sweet picture of her six-year-old looking quite the charmer. In the caption, the proud mom noted that their plans for Hawaii had to wait, but promised they'd get there as soon as possible.