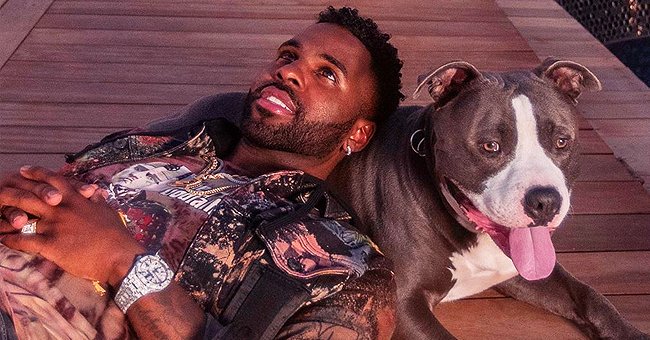 Instagram/jasonderulo
Jason Derulo Shows off His Dog Ice Who Often Stars in His Viral TikTok Videos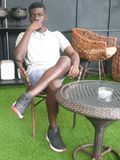 Talented singer Jason Derulo has been creating several viral TikTok videos during self-isolation. In some of his most recent videos, his cute dog Ice Derulo joins him to make some fan-favorite TikToks.
While most people have been complaining about the extended stay at home, primarily because they are bored, many celebrities have found creative ways of having fun and engaging with their fans.
Since joining the video creating app, TikTok, in March, singer Jason Derulo has become an instant hit, amassing over 20 million followers on the app.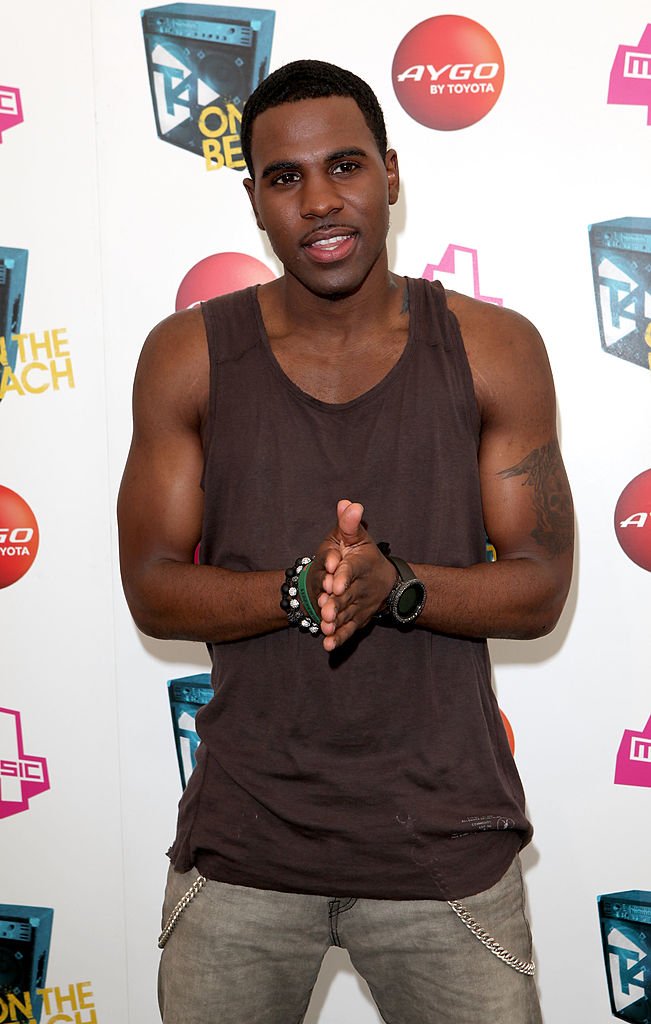 Jason Durulo attends T4 On The Beach on July 10, 2011 | Photo: Getty Images
The music star's page on the app is filled with hilarious videos of him during quarantine, trying out some outrageous stunts, which usually end in him "losing" some of his teeth.
In recent times, Jason has enlisted his pet dog, Ice Derulo, to create some hilarious videos. Earlier in March, the "Cats" star shared a video of his dog holding on to his legs while he did some sit-ups. He captioned the video, writing:
"Quarantine workout partner."
In another video, Jason once again got his cute pup involved in the TikTok fun. In the clip, the 30-year-old singer can be seen feeding Ice some cereal, but the fun twist is that he cleverly swaps his face with his dog by hiding under his hoodie and letting Ice take the stage.
Jason also took to his Instagram page to share a series of pictures with his pup. In one of the photos, Ice can be seen sitting down behind the pop star who is also seated, but once again, there is a twist — Ice's rear isn't touching the floor, which Jason points out in the comment section.
The talented musician performed a stunning vertical leap as he jumped into the pants that was being held by Frumes and a friend.
The "Swalla" singer's numerous funny videos on TikTok have earned him massive following worldwide and helped him rake in some money.
Last week the singer tried a jaw-dropping stunt in which he appeared to lose some teeth while eating corn attached to an active power drill. Jason shared the video alongside the caption:
"Don't try this."
The stunt which looked painful and dangerous drew a lot of reactions from his fans, with many expressing their concern. Jason, 30, has also featured his girlfriend Jena Frumes, 26, who is self-isolating with him in his TikTok adventure.
While showing off the new way he puts on his pants in a recent video, the talented musician performed a stunning vertical leap as he jumped into the pants that were being held by Frumes and a friend.
Despite nearly three months of lockdown, Jason seems to be having a ball, and fans of the singer can't wait to see what he cooks up next.
Please fill in your e-mail so we can share with you our top stories!