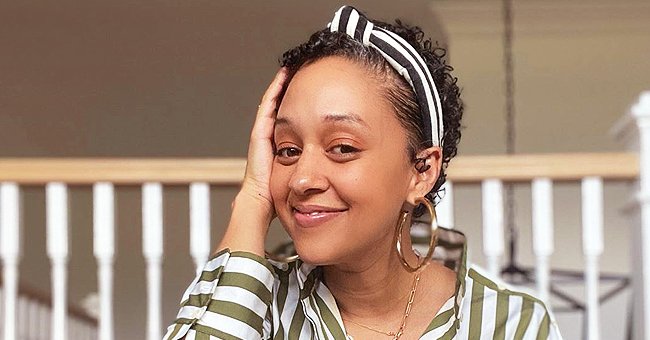 Instagram/tiamowry
Tia Mowry of 'Sister, Sister' Goes Makeup-Free in a Tik Tok Video
The star shared a very funny moment with her followers. Watching her recent video gives her fans the opportunity to enjoy her fresh and happy face despite social distancing, so she contributes to improving everyone's spirits.
Tia Mowry, 41, has a great sense of humor. That is what her followers know very well, so they were not surprised to see the latest video shared by the "Sister, Sister" star on her Instagram account.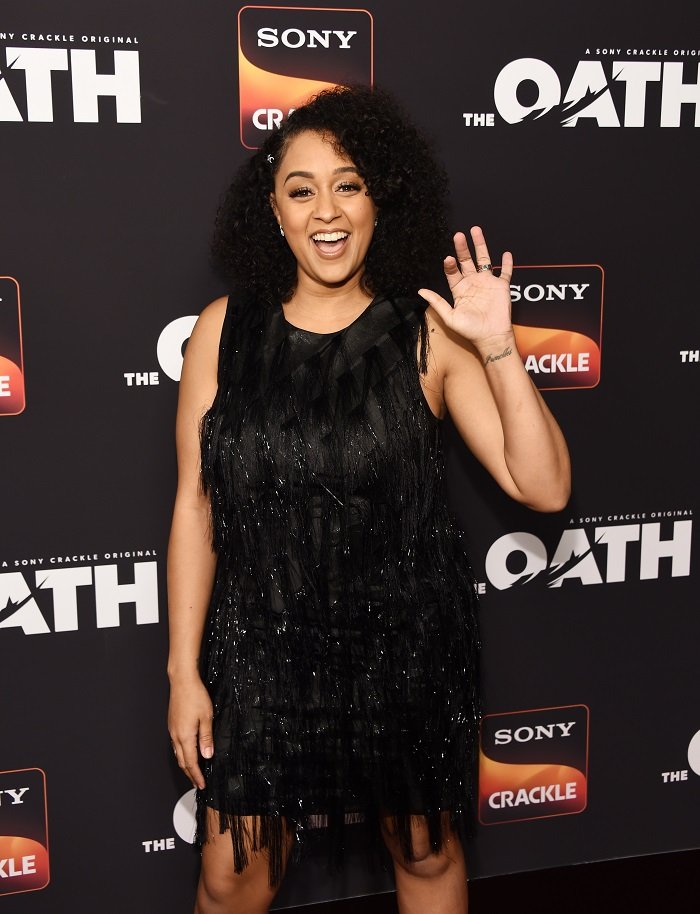 Tia Mowry at Sony Crackle's "The Oath" Season 2 exclusive screening event on Feb. 20, 2019 in Los Angeles | Image: Getty Images
Mowry is in quarantine with her husband Cory Hardrict and their two children, eight-year-old son, Cree and fifteen-month-old daughter, Cairo.
In the video, she moves her lips as she was singing the song, and makes funny gestures with her face. Next to the post, she wrote:
"Having a little fun at @tiktok! Singing @dojacat #tiatamera #dojacat Give me a follow @tiamowry (victory emoticon) #saferathome #quarantine @riconasty "
QUARANTINE EMOTIONS
Mowry recently said in an interview that quarantining has not been so easy for her. Of course, being with her children and her husband has been wonderful, as they have shared many unforgettable moments together, but she misses the other members of her family.
The actress explains that her family is very important to her. Her parents and siblings are part of her daily life and she talks to them by video call constantly. Being separated from them has been very difficult because they are all very close and emotionally connected.
LOOK CHANGE
Her followers were amazed when they saw the new look that Mowry now wears. The change was particularly important and dramatic. At the beginning of this year, she went from wearing long hair with ponytails as her personal stamp to cutting her hair very short and stylish.
However, this new look only highlights her facial features. Her eyes seem to brighten much more than they used to and her lips have also taken another tone. It is definitely a change that has benefited her expressiveness and even her self-confidence, which is good for business.
FUNNY MOM
On the other hand, it looks like being Mowry's child must have its benefits, because she sure is a fun mom. The actress loves doing funny things with her children and making them laugh. In fact, she says this is one of her strong traits in her role as a mother.
Ironically, she also thinks that this quality may be her greatest defect. As a mother, she aspires to be the best friend of her children, a goal that every parent knows is not very achievable. When everything goes well it is simple, but when it comes to setting limits and discipline, things change.
There is no doubt that the family knows how to have a good time, the photos shared on their social media prove it. Her children are still young and they are creating unforgettable memories that will help them in the moments they will have to get serious.
Please fill in your e-mail so we can share with you our top stories!