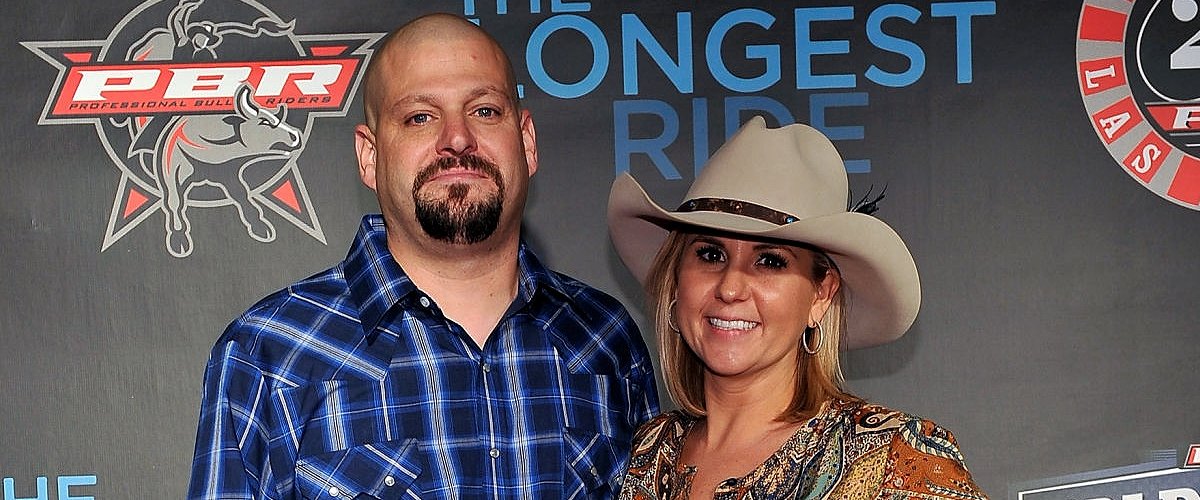 GettyImages
Brandi Passante from 'Storage Wars' Is Married to Jarrod Schulz — Glimpse into Their Love Story
Brandi Passante and Jarrod Schulz jumped to fame thanks to A&E's hit show "Storage Wars" in 2010. The couple has been together for two decades but married only six years ago.
When Jarrod Schulz was approached by an A&E producer to join a group of storage bidders on a new reality show, he could've never imagined how much his family's life would change.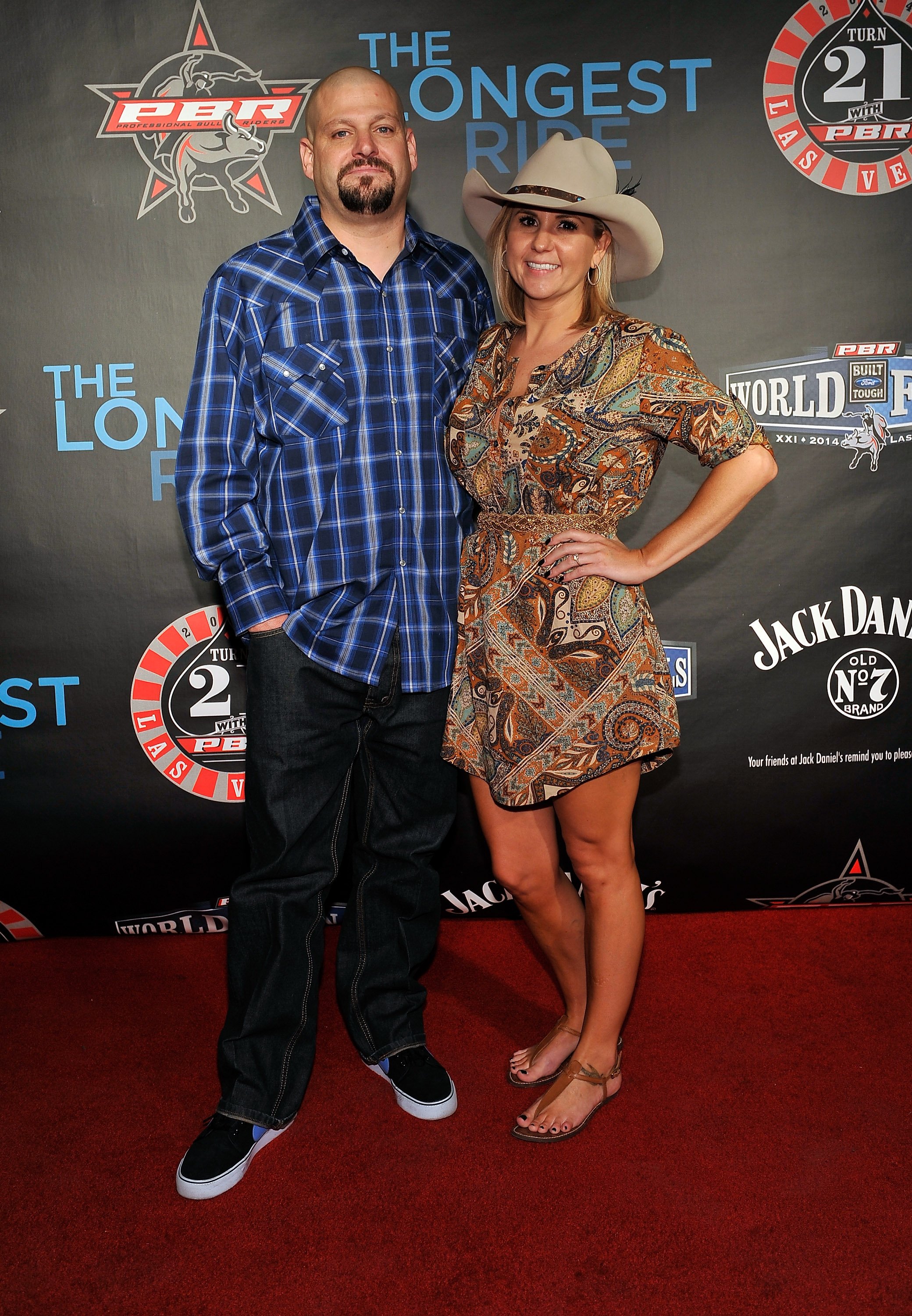 Jarrod Schulz (L) and Brandi Passante attend the Professional Bull Riders Official PBR 21st Birthday Party at the Mandalay Bay Resort and Casino on October 25, 2014 in Las Vegas, Nevada. | Photo: GettyImages
"Storage Wars" debuted in 2010 and, almost immediately, became a television success. Jarrod and his now-wife Brandi were fan-favorites for their constant bickering yet funny relationship.
Fans and producers found the couple so charming that they eventually landed their spin-off, "'Brandi & Jarrod: Married to the Job," in 2014. In the series, we got a glimpse of the couple's life at home, including their kids.
BRANDI PASSANTE & JARROD SCHULZ'S STORY
Brandi and Jarrod met in 1999 when they were both working at a carpet-cleaning store. He was her boss, and they were technically not allowed to date co-workers.
However, the wedding ceremony didn't make it into the series, which was canceled after only one season in 2014.
Still, Jarrod pursued Brandi persistently. "That was a process. He wore me down," Brandi explained, while he added that a mutual friend was always reminding him to be kind because he could be rude at times.
They started dating, and eventually, Jarrod moved on from the carpet-cleaning business to the mortgage one. But when the market collapsed in the mid-2000s, he was unemployed and having a hard time finding work.
Jarrod's aunt managed a public storage facility and led him in the path of the storage auctions. Soon after, he and Brandi opened their store.
"STORAGE WARS" & FAME
Jarrod met a producer from A&E during an auction in Harbor City. The man told him everything about the upcoming show they were planning about storage bidders and got Jarrod's number.
Eight months later, Jarrod received a call from producers asking if they could film at his store, and when they arrived, Brandi caught their attention, and they wanted her on the show too.
Brandi and Jarrod's life was never the same after the show hit the screens, something that Brandi called a blessing and a curse.
"Our style of living has definitely gone up," Jarrod said, while Brandi added that, "sometimes you just want to go to the grocery store and pick up some milk."
Then, in 2014, Brandi and Jarrod became the sole stars of their TV show, "Brandi & Jarrod: Married to the Job," which was filmed at the same time that "Storage Wars" but focused more on their personal life.
A PROPOSAL 15 YEARS LATER
Early on the show, Jarrod enrolled his kids, Cameron and Peyton, and their adorable dog to finally put a ring on Brandi's finger after 15 years.
Jarrod used the dog tags on his pet's collar to surprise Brandi. "Let's do this," "you've earned this," and "you could do worse," Brandi read on the tags before Jarrod pulled out a diamond ring for her delight.
"After 15 years with Jarrod, I thought that ship had sailed," Brandi explained. But Jarrod explained his decision to propose saying, "I guess I like, love you."
The rest of the season followed Brandi and Jarrod, working on the wedding preparations. These included looking for venues, a wedding dress and a tuxedo, and many misunderstandings and the usual bickering between them.
However, the wedding ceremony didn't make it into the series, which was canceled after only one season in 2014.
Later, in 2019, there were rumors about Brandi and Jarrod's break up. According to fans, Brandi stopped posting pictures with Jarrod for over a year, and he did the same on his social media accounts.
On top of that, fans noticed that Brandi was posting many pictures alongside a man named Nick, who accompanied her to several events and parties by the end of 2019.
Please fill in your e-mail so we can share with you our top stories!