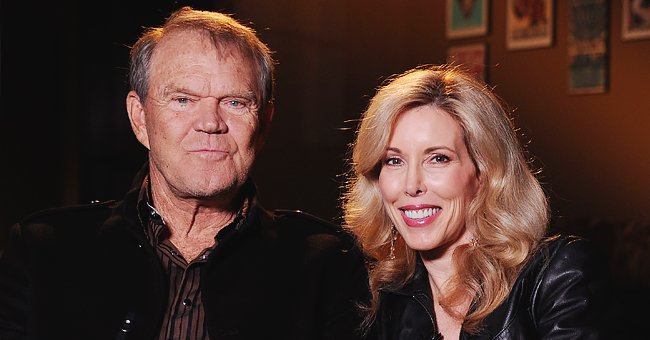 Getty Images
Glen Campbell's Widow Kim Opens up about the Singer's Battle with Addiction

Glen Campbell's widow Kim narrated the late country music singer's battle with addiction in a new memoir. She also discussed the night he pointed a gun at her.
Kim offered PEOPLE an exclusive look at what's to come in her forthcoming memoir, "Gentle On My Mind: In Sickness and in Health with Glen Campbell" in the recent issue. She reveals an excerpt about Glen's drug and alcohol addiction.
"When he wasn't drinking, he was the best guy in the world," she tells the publication. "But I feared every time he took a drink. I used to tremble, physically shake all over because it had gotten so bad."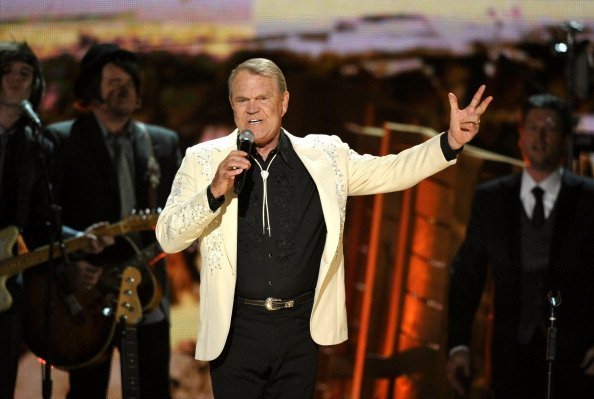 Glen Campbell at The 54th Annual GRAMMY Awards at Staples Center on February 12, 2012 in Los Angeles, California. | Photo: Getty Images
ONE FRIGHTENING MOMENT
Kim goes into detail about their 34-year marriage in the book. She remembers one disturbing moment that occurred in 1983 after the birth of their first child — son Cal.
According to her, while at home with the family, the "Universal Soldier" crooner had made a deal to avoid drinking. However, to get his fix, Glen went to hidden alcohol in their home.
Kim had disregarded the stashed away bottles, yet Glen had not. She explains that he got hold of the bottles she'd put in the closet and drank himself into another crazed rage.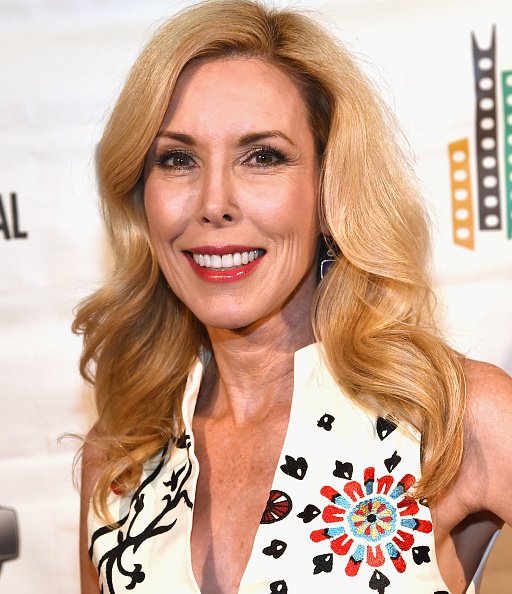 Kim Campbell at Regal Green Hills on April 15, 2016 in Nashville, Tennessee. | Photo: Getty Images
SCARED TO DEATH
"This one had him pointing a pistol at me," she adds. "He leveled the gun at me as if he were lining up a target. I froze. Then, without a word, he turned and walked the other way."
Kim admits that she was terrified at the time. She promptly scrutinized her choice to have a family with him. When they met, Glen was 22 years older than her and divorced three times.
The singer's will left his estate to Kim and five of his eight grown-up children.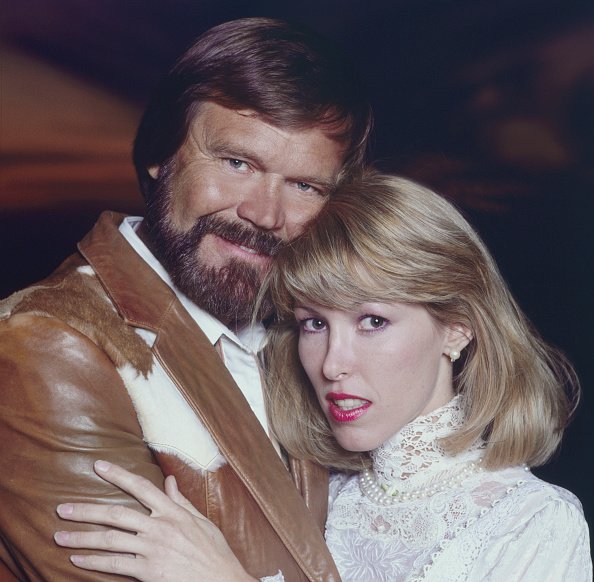 Glenn Campbell and Kim pose for a portrait in Tucson, Arizona, circa 1993. | Photo: Getty Images
STANDING BY HIM
Kim discovered his drinking issue on the night of their first date on May 28, 1981. Glen later apologized, and she pardoned him. They went on to tie the knot on October 25, 1982.
But his drinking problem continued. The acclaimed musician got sober and remained sober for 15 years after the couple welcomed two more children: son Shannon and daughter Ashley.
In November 2003, Glen was captured on suspicion of DUI and aggravated assault on a cop following a hit-and-run.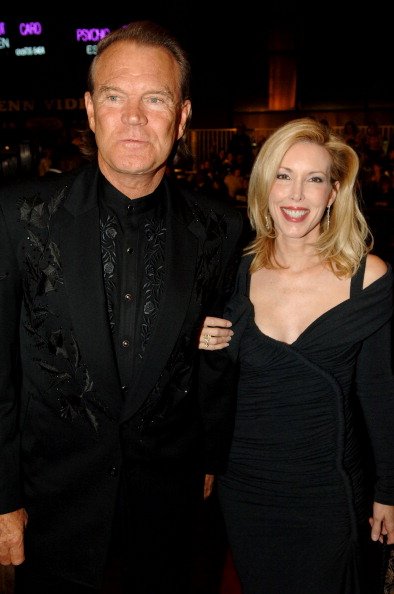 Glen Campbell and Kim at Madison Square Garden in New York City, New York, United States. | Photo: Getty Images
After spending ten days in prison, Glen apologized and entered a rehabilitation facility. When his well-being started to take a turn, Kim was committed to standing by him.
In 2011, Glen was diagnosed with Alzheimer's disease. On August 8, 2017, he succumbed to the sickness at 81 years old.
The singer's will left his estate to Kim and five of his eight grown-up children. It cut out his three children from prior marriages — William, Kelli, and Wesley, as reported by USA Today.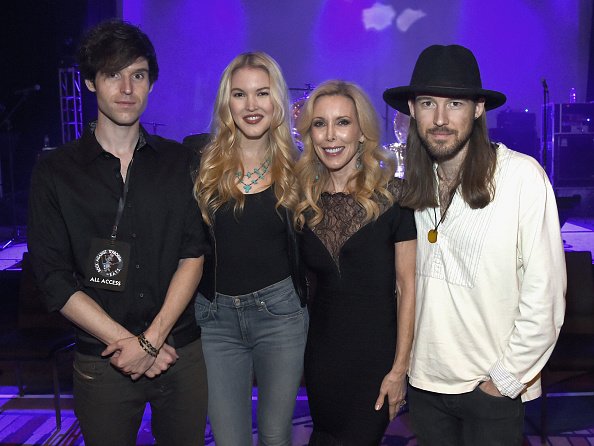 Shannon, Ashley, Cal, and Kim Campbell at the Renaissance Hotel on May 15, 2017 in Nashville, Tennessee. | Photo: Getty Images
William, Kelli, and Wesley had questioned the legality of the 2006 will. However, they later agreed to dismiss their battle for a piece of their dad's estate.
According to Biography, Glen started his musical career as a songwriter. He also worked as a sideman to some of the greatest stars of the 1960s.
He gained victory in both the country and pop charts late in the decade. In the 1970s, he cemented his status as a crossover star.
In 2005, the "Gentle on My Mind" singer was inducted into the Country Music Hall of Fame in 2005. He took a Grammy Lifetime Achievement Award in 2012.
Please fill in your e-mail so we can share with you our top stories!