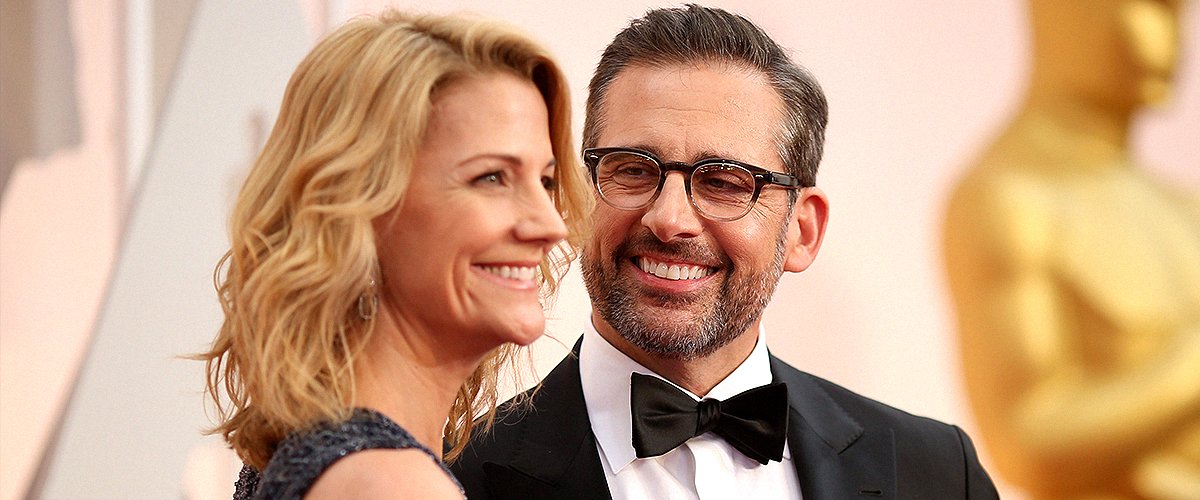 GettyImages
Steve Carell's Wife Nancy Was His Student — Meet the Actor's Spouse and Mom of His Two Kids
Steve and Nancy Carell have been married for over two decades and are the proud parents of two adorable kids. Nancy is not only Steve's wife, but she was also his student and now his business partner.
Former "The Office" star Steve Carell has been bringing laughter to people with his talent for comedy for over three decades.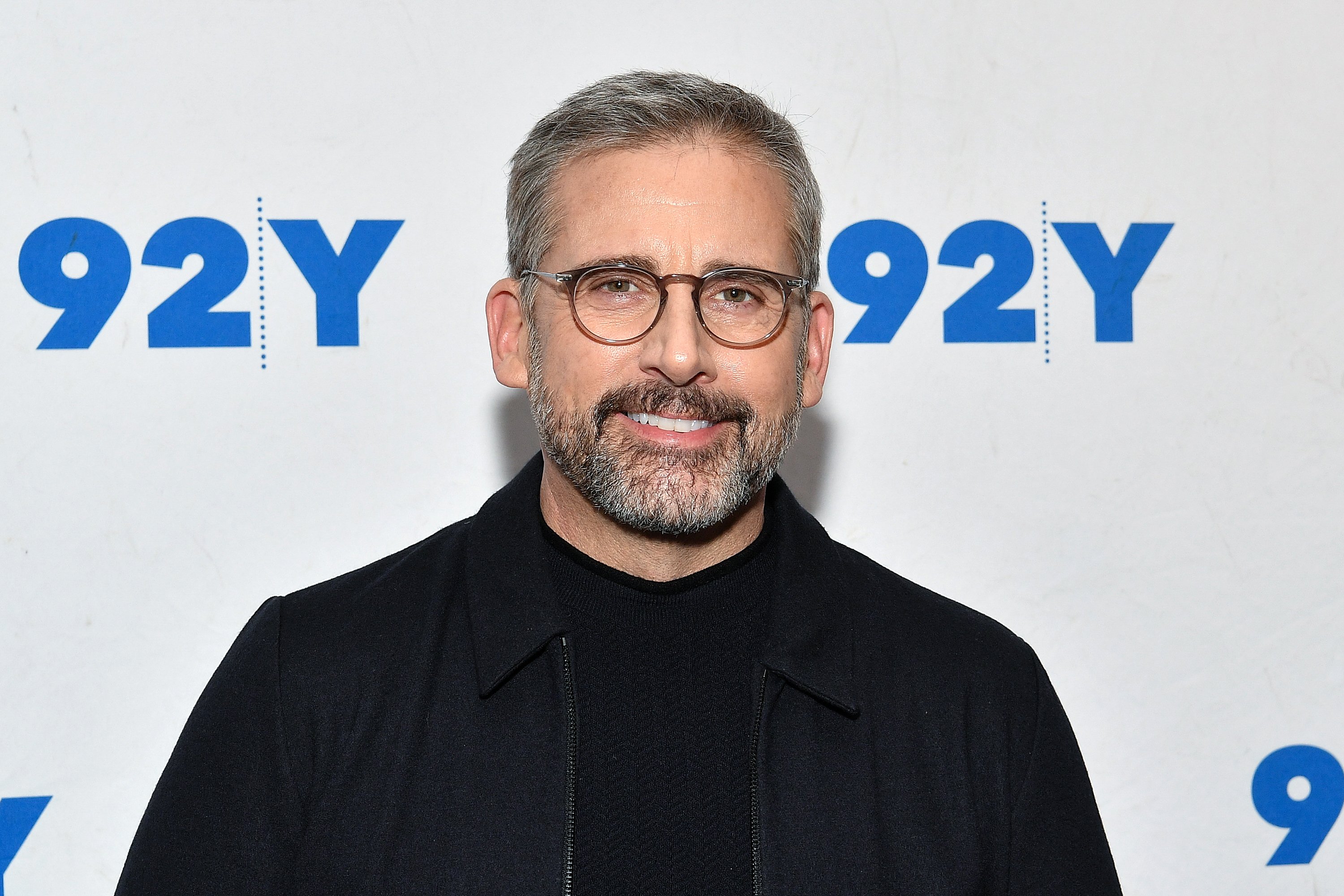 Steve Carell attends the "Welcome to Marwen" Screening & Conversation with Steve Carell at 92nd Street Y on December 20, 2018 in New York City | Photo: GettyImages
He's better known for films like "The 40-Year-Old Virgin," "Evan Almighty," "Crazy, Stupid, Love," and the "Despicable Me" franchise.
In 2016, Steve made his debut as a series' showrunner with TBS's "Angie Tribeca," a police comedy he created alongside his wife, Nancy Carell.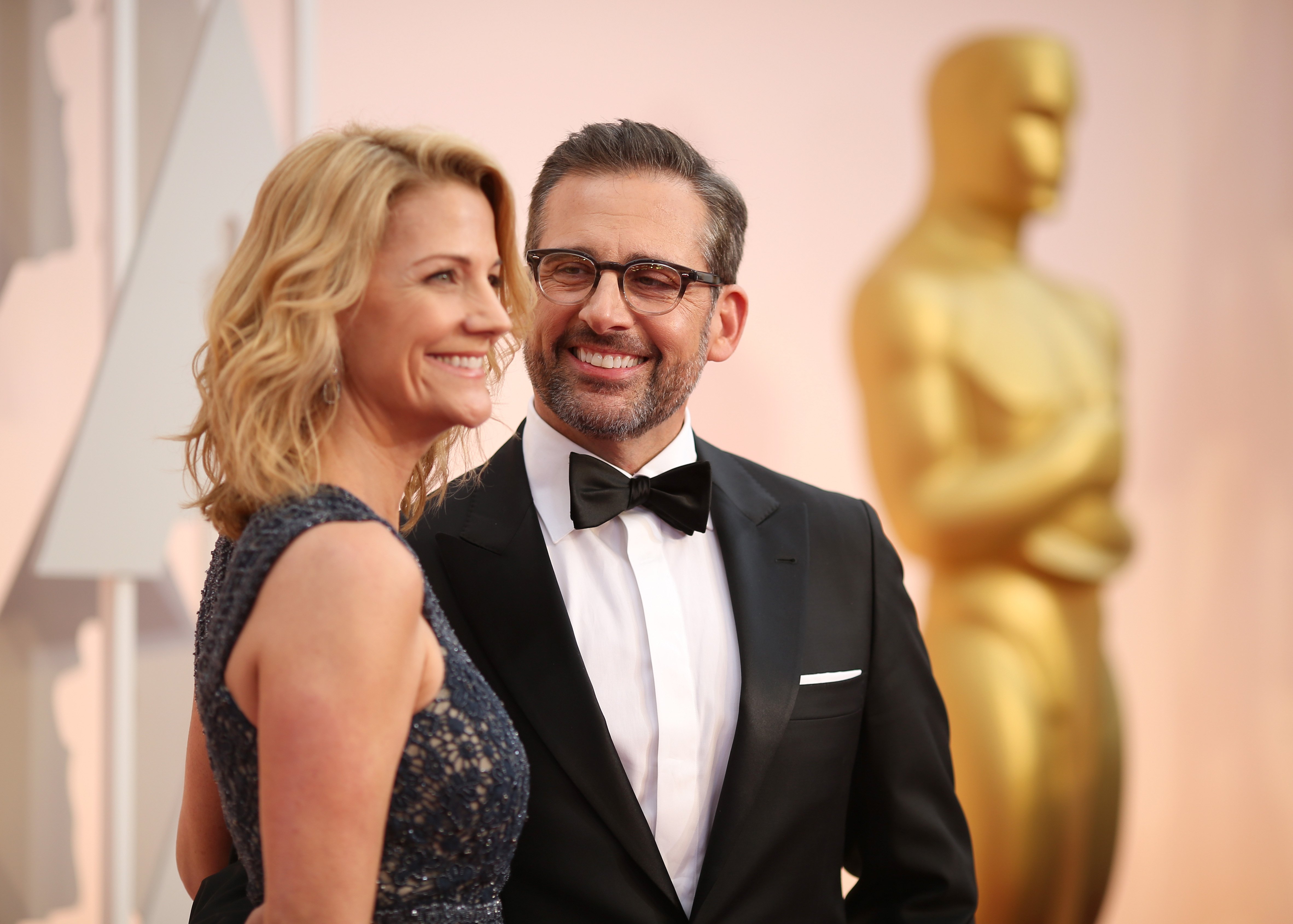 Steve Carell and Nancy Carell attend the 87th Annual Academy Awards at Hollywood & Highland Center on February 22, 2015 in Hollywood, California. | Photo: GettyImages
MEET STEVE CARELL'S WIFE NANCY
Nancy Carell, a Massachusetts-native, is an actress, writer, and comedian better known for her days as part of the cast of "Saturday Night Live," where she was famous for her impression of CNN anchor Bobbie Battista.
Nancy and Steve are a fun couple and they're not afraid to put their sense humor on display.
Nancy was also a correspondent for the satirical late-night show "The Daily Show" between 1999 and 2002.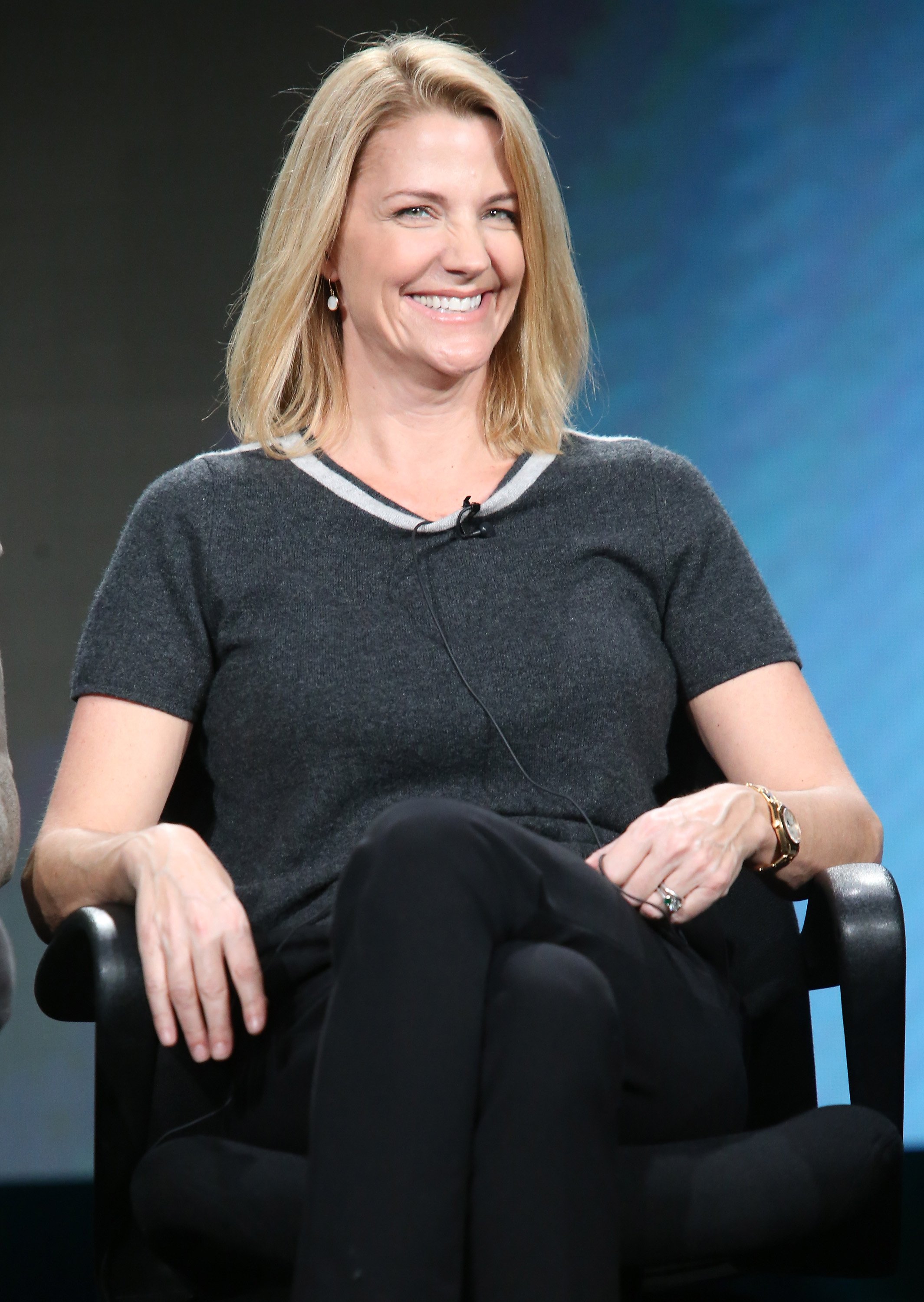 Nancy Carell during TBS's Angie Tribeca panel as part of the Turner Networks portion of This is Cable Television Critics Association Winter Tour at Langham Hotel on January 7, 2016 in Pasadena, California. | Photo: GettyImages
She shared the screen with Steve in "The 40-Year-Old Virgin," where she played a health worker, and in "The Office," where she played Steve's character's girlfriend, Carol Stills.
Nancy also played Linda in "Seeking a Friend for the End of the World," starring her husband and Keira Knightley, and voiced a character in the animated series "The Goode Family" in 2009.
STEVE & NANCY'S LOVE STORY
In the early '90s, Nancy Walls enrolled at an improv class at the Second City theater in Chicago, one of the most popular locations for improvisational and comedic theater in the country.
Steve was the teacher at that class, and he was immediately attracted to Nancy, as he told The Guardian:
"She kind of checked all the boxes in my head, but I thought she hated me because she was very quiet around me."
However, Nancy's quietness was a sign of shyness and not of distaste. She was also attracted to Steve, but they were both reserved around each other.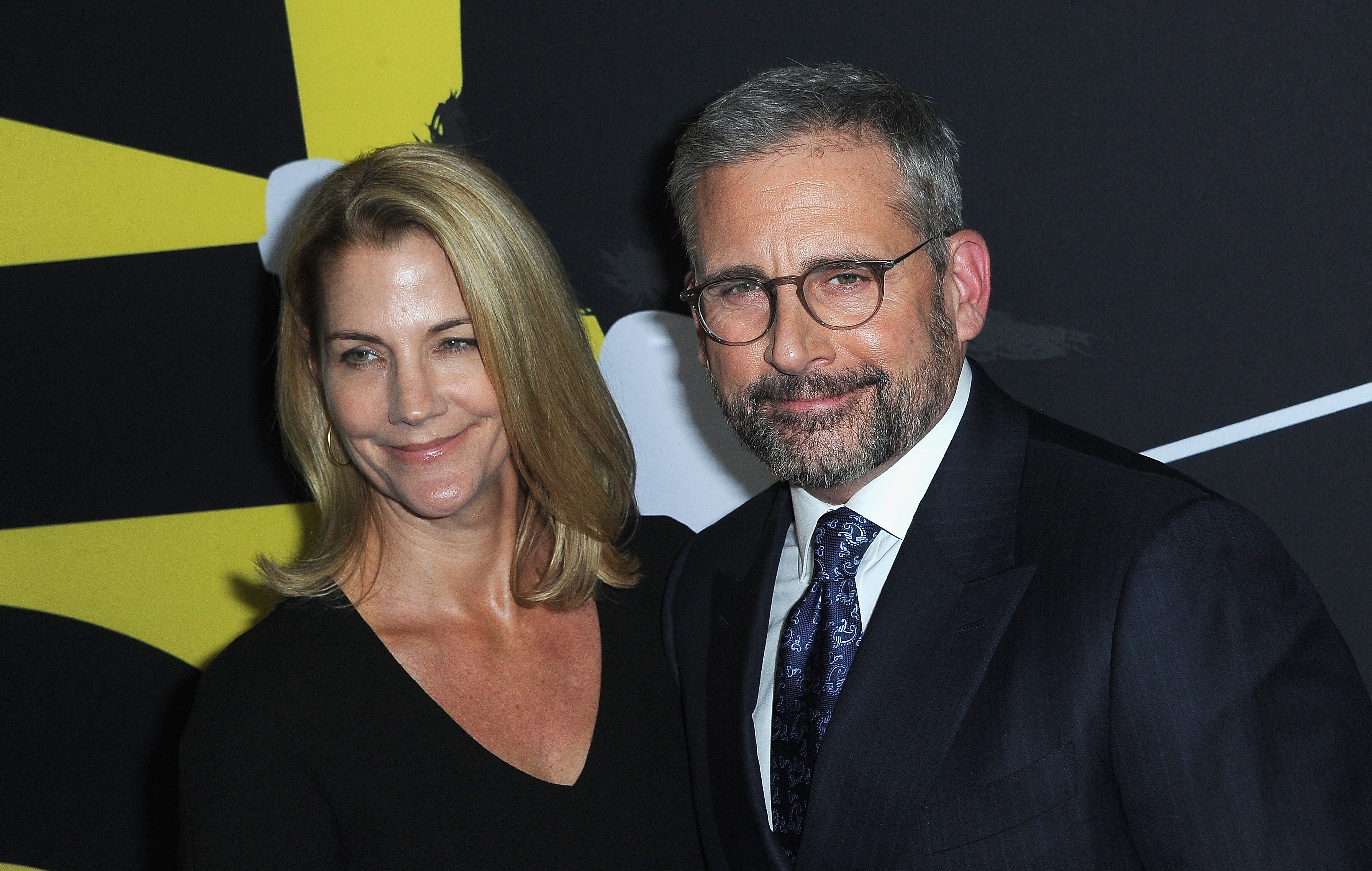 Steve Carell and wife Nancy Carell at the World Premiere Of "Vice" held at AMPAS Samuel Goldwyn Theater on December 11, 2018 in Beverly Hills, California | Photo: GettyImages
Back then, Nancy was working at a bar across the theater, and Steve would often stop by to talk with her. They tiptoed around each other for a long time before he finally took the courage to ask her out.
"The conversation would go something like, 'Hey, you know, if I were ever to ask a woman out, it would be someone like you. Exactly like you,'" Steve recalled on "The Ellen DeGeneres Show."
He said Nancy would always answer something along the same lines, and that the other patrons in the bar were done with their obliviousness.
However, once they started dating, it was a done deal for both. "I knew early on that she was the right one," Steve said.
MARRIAGE & KIDS
Steve and Nancy got married on August 5, 1995, and he recalled having a critical realization while standing at the altar and watching Nancy walk down the aisle:
"I was like 'that person has my back.' I thought 'I'm so much more powerful now that she's part of my world.'"
After their wedding, Nancy had her big break in the entertainment industry on "SNL," while Steve was still struggling to land roles on television.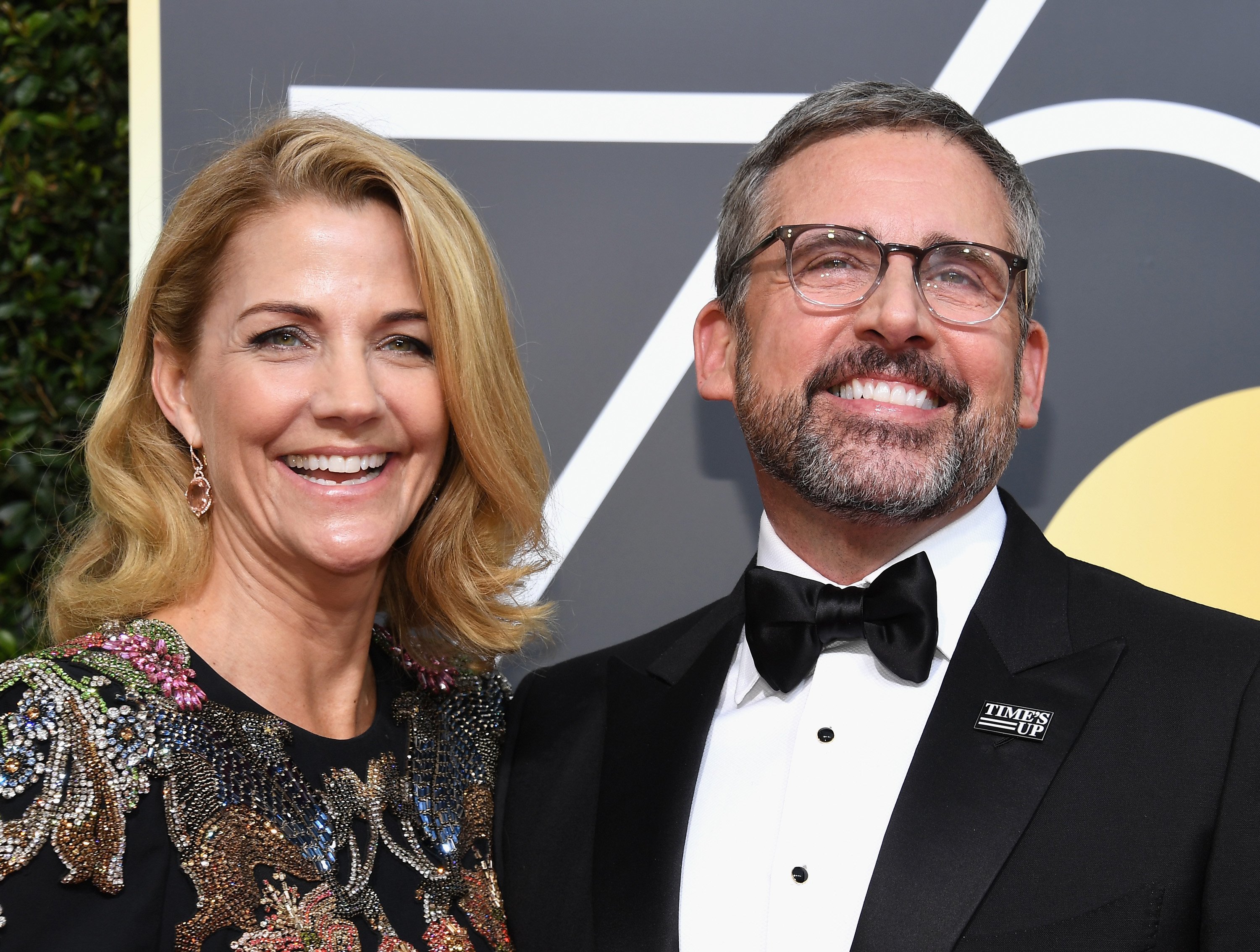 Nancy Carell and Steve Carell arrive to the 75th Annual Golden Globe Awards held at the Beverly Hilton Hotel on January 7, 2018. | Photo: GettyImages
Still, Nancy's early success never put a strain on their marriage, as the now Academy Award-nominated actor explained he never lived in "that world of self-pity."
Steve eventually made his debut on "The Dana Carvey Show," a short-lived sketch-series, in 1996. And three years later, he joined "The Daily Show."
Steve and Nancy welcomed their first child, Elisabeth Anne Carell, in 2001. Three years later, the family moved from New York to Los Angeles, where Nancy put a pause to her career to welcome their second child, John.
"Nancy wanted to have kids and be a stay-at-home mom and felt fortunate that she had the opportunity to do so," Steve explained to The Hollywood Reporter.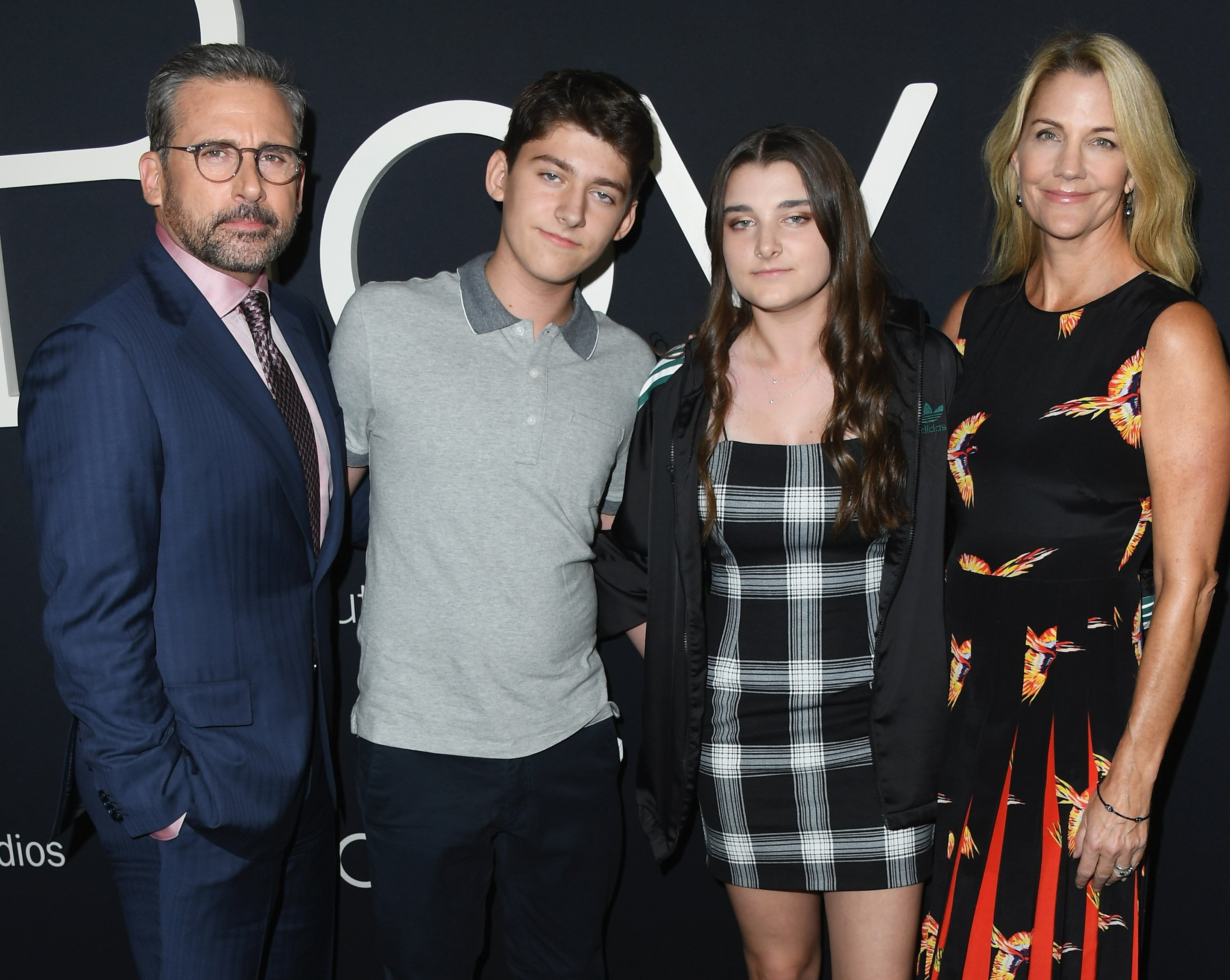 Steve Carell, John Carell, Elisabeth Anne Carell and Nancy Carell at the premiere of "Beautiful Boy" on October 8, 2018 in Beverly Hills, California. | Photo: GettyImages
Around that time, he signed a contract with NBC to star in the hit show "The Office," which eventually ran for nine seasons from 2005 to 2013.
PARENTING SKILLS
Nancy and Steve are a fun couple and they're not afraid to put their sense humor on display, but when it comes to their kids, they try to balance out the strictness and put on a strong, united front.
Steve said kids have a great way of undermining what one parent says and going behind their back to the other parent. So, if there's not enough communication between both parents, kids can take advantage of that.
For Nancy and Steve, their greatest achievement as parents is that their kids listen and respect them; and Elisabeth and John don't expect to have everything handed out to them in life.
As for the secret to a happy and long-lasting marriage, Steve said he doesn't believe there's one. "I think I got lucky because I married the right person," he stated.
Please fill in your e-mail so we can share with you our top stories!