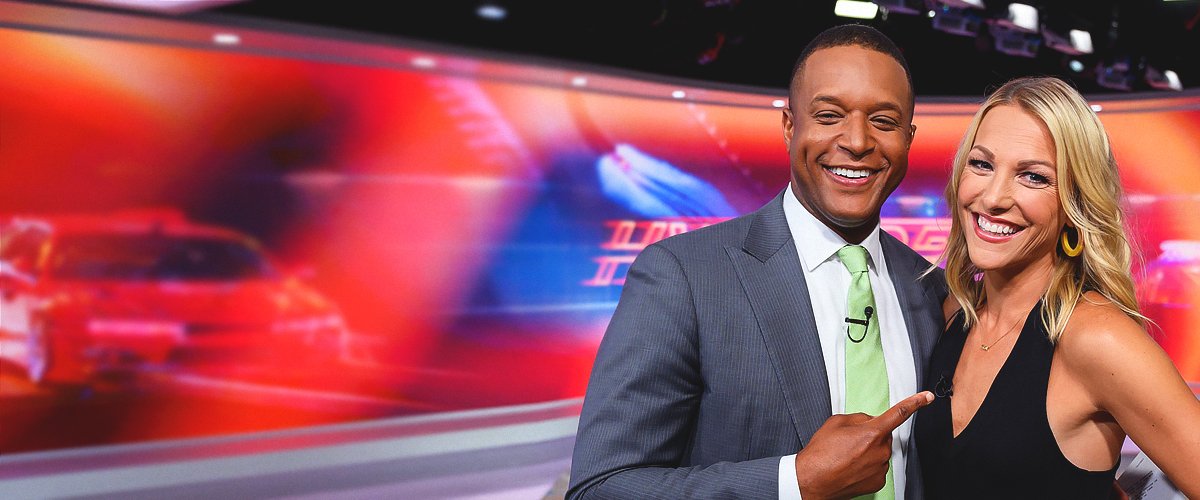 Getty Images
Lindsay Czarniak Is Craig Melvin's Beautiful Wife — Meet the Sports Anchor and TV Reporter

Craig Melvin, renowned NBC news broadcaster, has been married to Lindsay Czarniak since 2011, and they share two adorable children, Delano and Sybil.
Craig Melvin and Lindsay Czarniak can be referred to as a television anchoring power couple. The lovebirds are amazing to watch, and their adorable kids only make the package even better.
Lindsay, a sports anchor, and reporter, currently works for Fox Sports as a studio host while Craig is a broadcast journalist currently working for NBC News and MSNBC.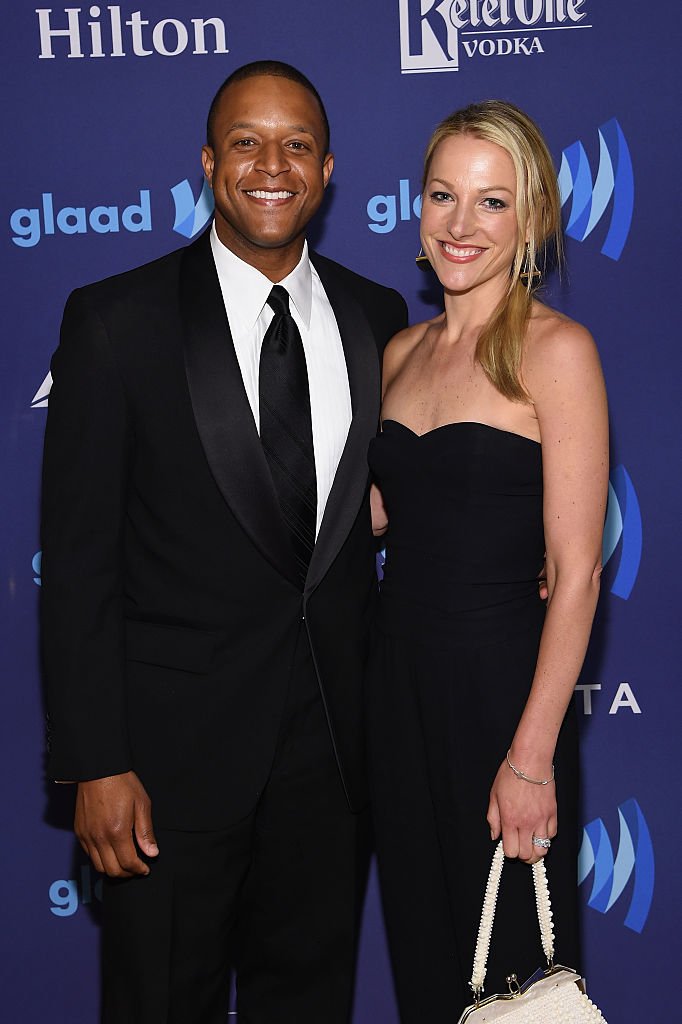 Craig Melvin and Lindsay Czarniak attend the 26th Annual GLAAD Media Awards In New York on May 9, 2015 in New York City. I Image: Getty Images.
WHO IS LINDSAY?
While many may recognize Craig from the "Today" show, Lindsay also has her claim to fame in the world of media and reporting. Lindsay is a 42-year-old Harrisburg, Pennsylvania-born sports anchor and reporter. She was raised in northern Virginia, and her passion for sports began very early in life.
As a young girl, she was immersed in sports, especially racing, as her father, Chet Czarniak, was a sports editor and reporter.
LINDSAY'S CAREER
Lindsay's career took off with her first job in Washington, which came while she was a college student. She worked as an intern for WUSA. Lindsay spent many years working as a sports reporter at WRC-TV in Washington.
She would anchor daily sports cars reports from major events, and host several shows like "Redskins Report" and "The Coaches See" with Mike Shanahan. When she was still at WRC, she was under the tutelage of George Michael, who called her the best hire he had ever made.
In 2003, she was hired by the Speed Channel to interview fans at a Dale Earnhardt tribute concert. From there, she started to flourish and reached significant milestones as time went by. At such an early point in her career, she had already begun to sit at the big tables.
In 2011, she started working as a "Sportscenter" anchor for ESPN and left in 2017 to spend more time with their two kids. She became the first woman to solo host Sports Center.
While taking time off to focus on family, she took on some freelance gigs until she signed on with Fox Sports as a studio host for NASCAR coverage and a sideline reporter for NFL games.
LINDSAY AND MELVIN'S LOVE STORY
The lovebirds met in 2008 when Lindsay had just returned to the station in Washington after reporting from the Olympics in Beijing. Melvin had been working at WRC-tv as an NBC4 anchor.
They began to spend time together and found a lot of common interests with their love for music and whatchamacallit candy bars. Lindsay said:
"We just wanted to hang out all the time. Craig's that kind of guy when you are talking to him, he has this gift of making you feel like you're the only person in the world that matters."
At first, they tried to keep their relationship to themselves for a couple of months until they both decided that what they had was real and finally came out openly about their romance.
Their love kept growing stronger, and in October 2011, they finally tied the knot at the Church of the Holy City, followed by a reception at the Hay-Adams hotel in Washington DC.
STARTING A FAMILY TOGETHER
After getting married, Craig and his wife moved to Connecticut to start a family. Their sprawling suburban home boasts five bedrooms, six baths, and a lot of happiness. In 2014, the pair welcomed their son and first child, Delano. His baby sister, Sybil Ann, was born almost three years after him.
In 2019, the husband and wife gave PeopleTV a tour of their home. The beautiful house was decorated in elegant colors and a lot of antiques.
After their kids came, they turned their office into a nursery and changed a 3rd-floor guest room into a shared workspace. Little Sybil had conquered the nursery as her own complete with a mural of a cherry blossom tree and a bird motif wallpaper decorating the ceiling.
Having kids has not stolen the magic of quality time together for the couple. In February 2019, the pair took a weekend trip to Atlanta to cover the Superbowl and got to spend a fun date night together.
On May 20, 2019, when Craig turned forty, his family surprised him with a cake during the 3rd hour of the show. Being Lindsay's husband definitely comes with the perks of immense love and affection.
The 41-year-old has been enjoying fatherhood and even gushed about his kids during a show with Al Roker and Carson Daly. Craig said:
"I worry that they might grow up soft. I hope that my kids are happy."
Craig's wife took to Instagram to share an adorable photo of Sybil with her daddy, enjoying some quality time together while she was studying. She captioned:
"This photo says it all. Taking a quick break before his show to share an outside homeschool moment with his daughter. We love you @craigmelvinnbc."
Lindsay's beautiful marriage with Craig and their two adorable bundles of joy are amazing to see.
Please fill in your e-mail so we can share with you our top stories!