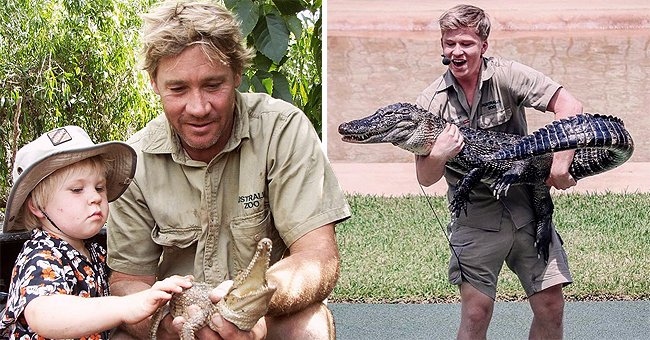 instagram.com/robertirwinphotography
Steve Irwin & Son Robert Spent Time Together before His Death — Inside Their Relationship
Before his death, Steve Irwin shared sweet moments with his son, Robert. The father-and-son duo shared the same passion for animals.
As seen in Robert's Instagram account, Steve and his son spent quality time together. Photos of them with wildlife are also aplenty.
Steve, known as The Crocodile Hunter, passed away in 2006. He was a renowned zookeeper, wildlife expert, and conservationist.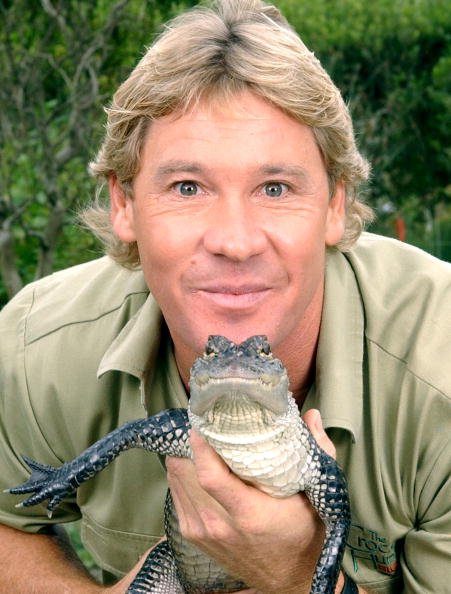 Steve Irwin at the San Francisco Zoo on June 26, 2002 in San Francisco, California. | Photo: Getty Images
A DOTING FATHER
Sixteen-year-old Robert has been continuing his father's legacy, as reported by People. His father had started him young in wildlife conservation.
Their bonding moments include hanging around with animals that would normally scare people. They would be surrounded by crocodiles and critters, among others.
Steve, a famous Australian television personality, was loved by millions of fans. Off-camera, he was a doting father to son Robert and daughter Bindi.
UNTIMELY DEATH
Sadly, Steve passed away in 2006 at age 44, as reported by USA Today. His untimely death, caused by a stingray attack, was mourned by millions around the world.
The fatal incident happened in Australia's Great Barrier Reef. At the time, he was working on the underwater documentary film, "Ocean's Deadliest."
Robert was barely three years old when his father died.
DRIVING HIS FATHER'S CAR
Robert was barely three years old when his father died. Fast forward 14 years later, Robert is now learning to drive his father's car, as reported by Yahoo UK.
He recently showed off his L-Plates on Steve's old utility vehicle. He wrote on his Instagram: "Here we go! I'm so excited to finally start driving... and happy to be learning in the best car - Dad's old Ute!!"
Along with his mother, Terri, and older sister, Bindi, Robert now stars in their own series, "Crikey! It's the Irwins." They continue working at Australia Zoo.
Earlier in March, Bindi tied the knot with Chandler Powell, as reported by Good Morning America. At her wedding, Robert walked her down the aisle wearing khaki.
It was his way of honoring their late father. Terri revealed that when Robert was little, he and his father wore matching khaki outfits to a wedding.
A day before her wedding, Bindi shared a tribute post for her late father. She posted a throwback photo of herself and her late father. In the captioned, she called her father her "guiding light."
Please fill in your e-mail so we can share with you our top stories!