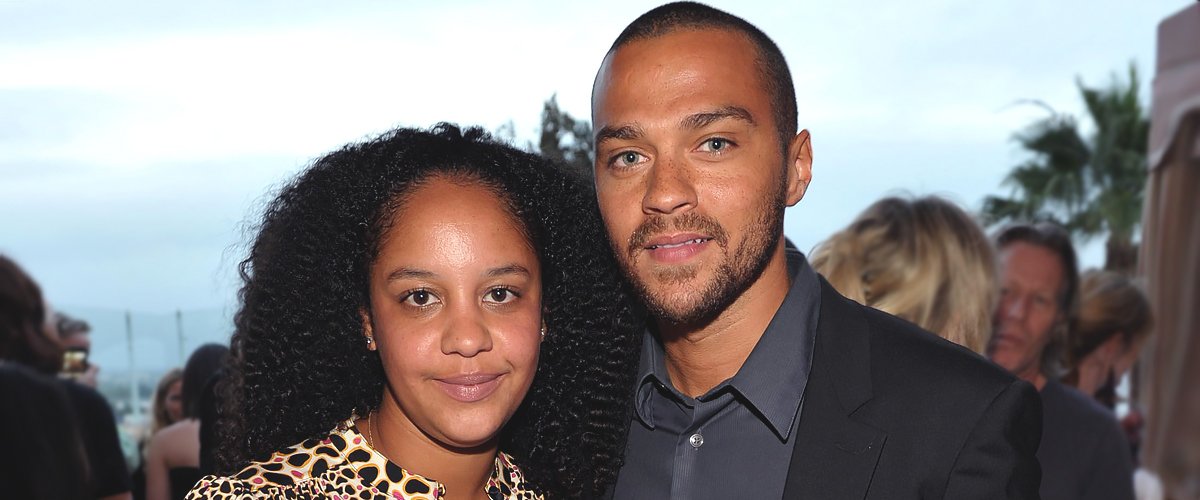 Getty Images
Jesse Williams and Ex-wife Aryn Drake-Lee's Custody Battle over Their Two Kids — A Glimpse Inside

American actor Jesse Williams and his ex-wife Aryn Drake-Lee were longtime lovers, but their 5-year marriage ended in a divorce that involved a heated custody battle for their two kids. Here is all you need to know about the former couple.
While sometimes divorce may be the best option, it is never pleasant to see former lovers split, but nothing hurts more than when kids are involved, and a back and forth battle begins for custody.
The situation gets nastier for celebrities who are always under public scrutiny and have their business splashed on front-page news and blog posts.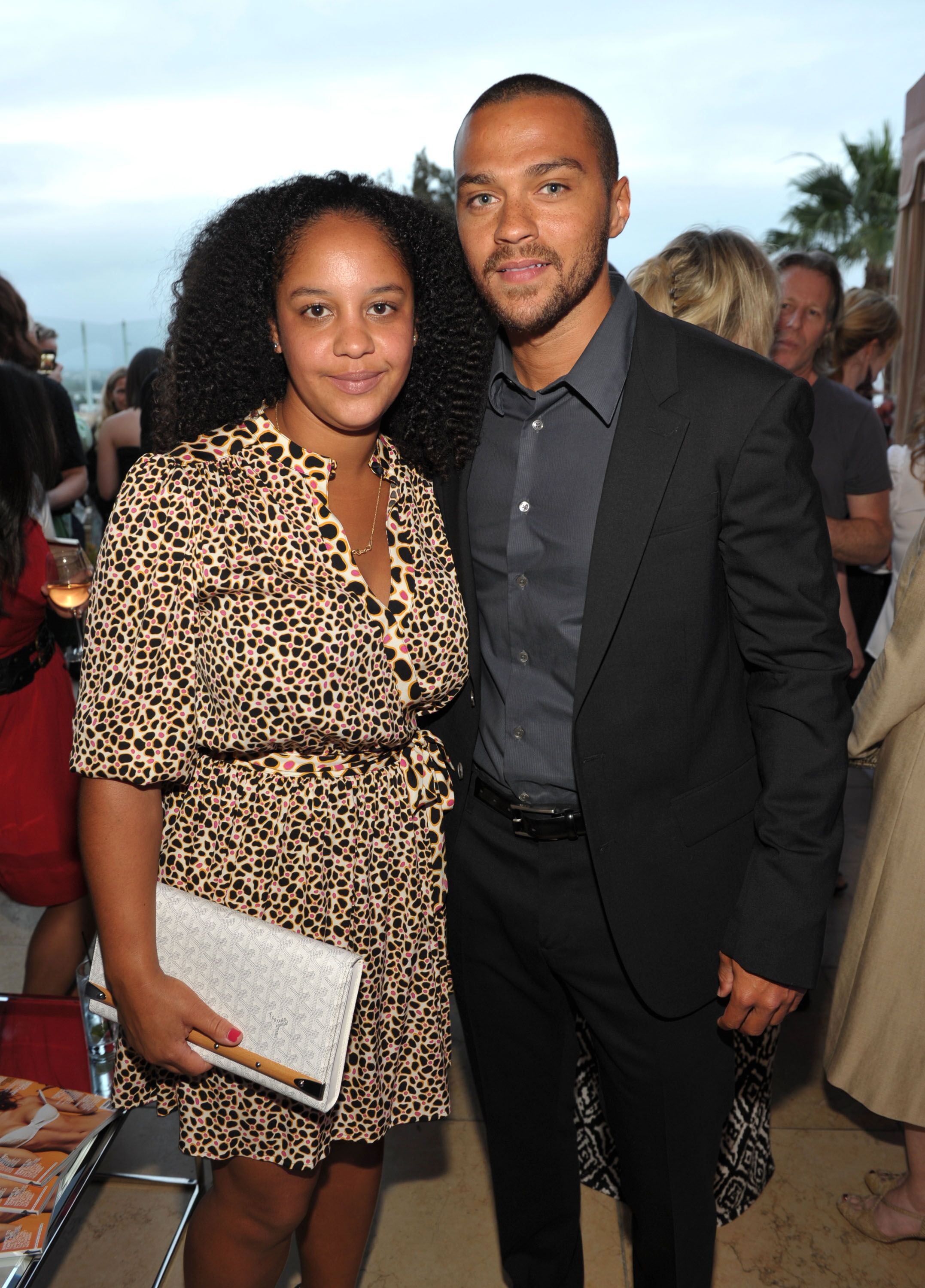 "Gey's Anatomy" star Jesse WIlliams with ex wife Aryn Drake-Lee at the "GQ, Nautica, and Oceana World Oceans Day Party" in 2010 | Photo: Getty Images
Nobody expected "Grey's Anatomy" star Jesse Williams' marriage to crash so soon, but as most people have realized, anything can happen in Hollywood.
The couple were longtime lovers and looked so good together. So it came as a rude shock when the couple announced their split and an even bigger surprise when allegations started flying across the board during the custody battle that ensued. Here is how it all began...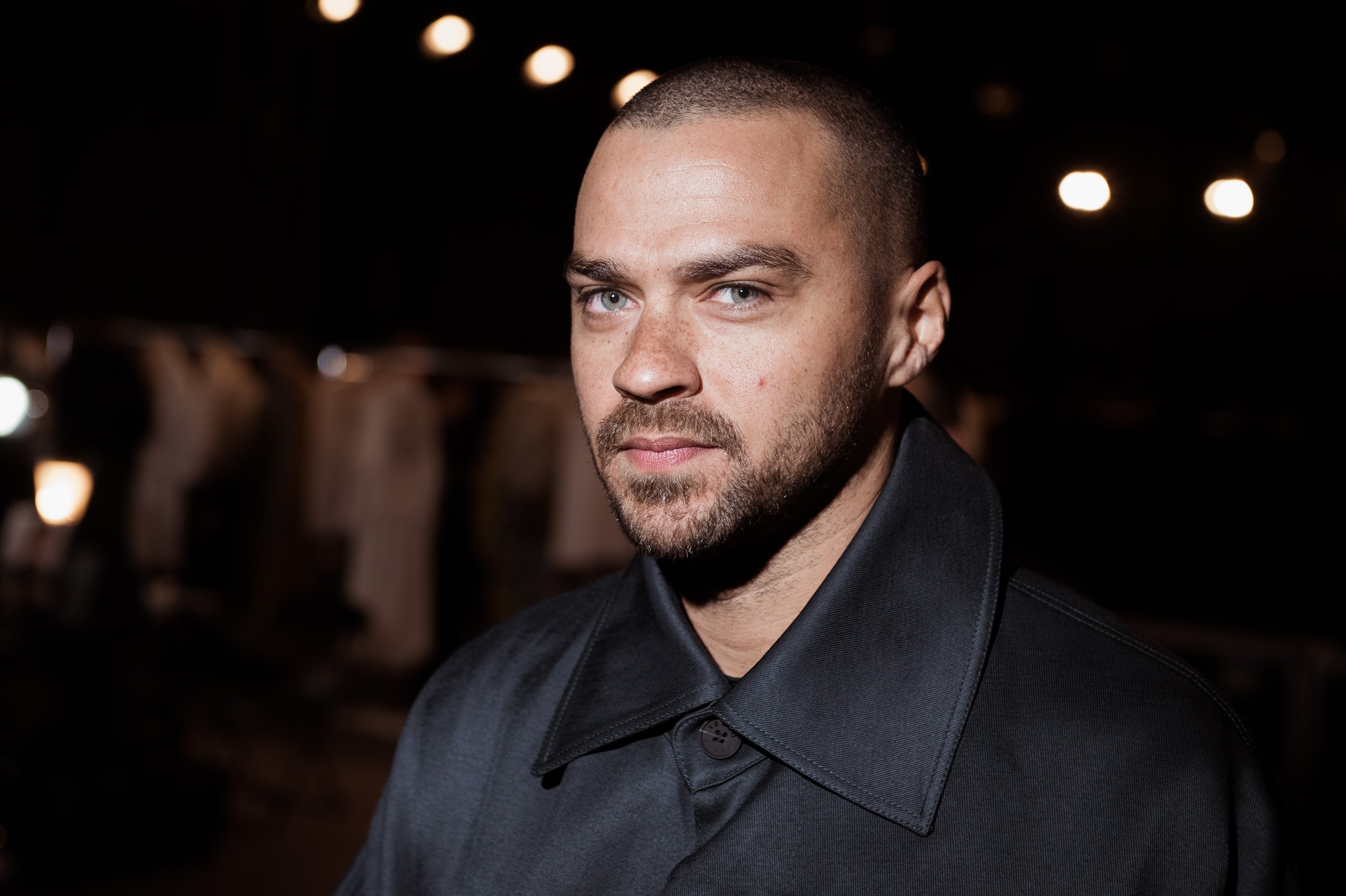 Jesse Williams at a Paris Fashion Week Show in France on Jan. 22, 2017 | Photo: Getty Images
JESSE WILLIAMS' RELATIONSHIP WITH ARYN DRAKE-LEE
Jesse Williams, 38, and Aryn Drake-Lee, 39, began dating in the early 2000s while the pair were living in New York. Williams had not started his career at the time and was a school teacher while Drake-Lee was a real estate broker.
The former couple later moved to California to where Williams began to pursue a career in acting, and he struck gold!
In 2009, the wickedly handsome actor got his breakthrough when he was cast as Surgical resident Jackson Avery in the massively successful ABC series "Grey's Anatomy."
Following his burgeoning career, Williams and Drake-Lee tied the knot in September 2013 at a private event in Los Angeles. The couple was beaming in smiles all through the event, and a guest who seemed impressed by the couple's evident love for each other told People:
"It was the perfect night with lots of smiling, laughing, and emotion. You could feel the love they have for each other. They're madly in love!"
Although the hunky actor is always in the spotlight due to his career, the couple preferred to keep their emotional life private. In December 2013, Williams and his wife, Drake-Lee welcomed their first child, daughter Sadie.
In 2015, Jesse Williams' wife, Aryn Drake-Lee, gave birth to their second child, son Maceo. At the time, the notoriously private couple didn't comment on the news, but a source close to the couple told E! News that the proud parents were excited about their family's new addition.
Jesse Williams' kids, Sadie and Maceo, were the little magical additions to what already looked like the perfect relationship to many.
WILLIAMS AND DRAKE-LEE'S DIVORCE AND CUSTODY BATTLE
Many of the couple's fans were heartbroken when the couple filed for divorce in April 2017, barely five years after getting married.
Nobody saw it coming as the couple had previously been very private about their personal life. Still, they served up their once treasured privacy for public consumption during the torrid custody battle that ensued.
The drama began when Williams approached a court to request for joint physical and legal custody of his children claiming that his ex-wife had made it difficult for him to see or spend time with his kids.
Drake-Lee countered the request by filing for sole legal and physical custody. She also requested that communications between them be restricted to their counsels.
She also made some additional requests that focused on parenting procedures, which included the condition that neither parent introduced a new partner to the kids unless the relationship had outlived six months. Drake-Lee's request came amidst rumors that Williams had started a relationship with Minka Kelly that summer.
The back and forth continued, but Williams finally got some respite when he was awarded joint physical custody in March 2018.
On her part, Drake-Lee was to get over $50,000 per month in spousal support from her ex-husband. Also, she will get $50,629 a month in child support.
Nearly two years after their divorce, the former couple seems to have moved on with their lives. During an interview with People, Drake-Lee claimed she is channeling all the pain from her failed marriage into her new podcast, "BBSARETRASH" (Babies Are Trash).
She would be hosting the podcast with her longtime friend Trian Long-Smith who is also a mom. The mother of two also described her divorce as a blessing in disguise.
Meanwhile, the talented actor is currently in a relationship with actress Taylour Paige. The duo reportedly met in 2016 while Paige featured in an episode of "Grey's Anatomy."
JESSE WILLIAMS' SINGLE DAD EXPERIENCE
Williams seems to be loving his life as a single dad and incessantly dotes on his kids, daughter Sadie, 6, and son Maceo, 5.
In 2017, while still going through his custody battle with his ex-wife Drake-Lee, the proud father took to his Instagram page to share the cute father's day gift he got from his 3-year-old daughter Sadie.
Williams shared an image of a questionnaire which his daughter had filled about him, and some of the answers were so hilarious. Sharing the picture, he wrote in the caption:
"Legendary #HappyFathersDay gifts on this side. Knows her daddy too well and sketches him with chilling accuracy. #TheGiftThatKeepsOnGiving #Love wins."
In 2019, Williams was again involved in a legal tussle with Drake-Lee after she refused to let their daughter spend the weekend with him to celebrate her 6th birthday.
Despite their custody agreement stipulating that it was his turn to have the kids, the former real estate broker tried to turn things in her favor with a work trip excuse.
Williams eventually got to spend the weekend with his daughter, after the court determined Drake-Lee didn't have sufficient reason to prevent Williams from seeing his daughter.
Despite his busy schedule, the 38-year-old actor puts his kids first and tries to be there for them whenever they need him. In 2018, Williams' "Grey's Anatomy" co-star turned friend Ellen Pompeo took time out to praise her friend for his parenting.
The actress took to Instagram to share a picture of Williams, who appeared to be taking a break after driving his kids around. She wrote in the caption:
"Shoutout to all the dads doing their part holding it down showing up for their babies…@ijessewilliams."
The estranged couple looks to have moved on with their lives, but the topic of who gets their children's attention still seems to be a major bone of contention for Williams and Drake-Lee, given their most recent rendezvous in the court over Sadie.
While it is nice to see that they are both very interested in being part of their kids' lives, they must understand that the greatest demonstration of love for their kids is to put their differences aside and find a peaceful way to co-parent.
Please fill in your e-mail so we can share with you our top stories!