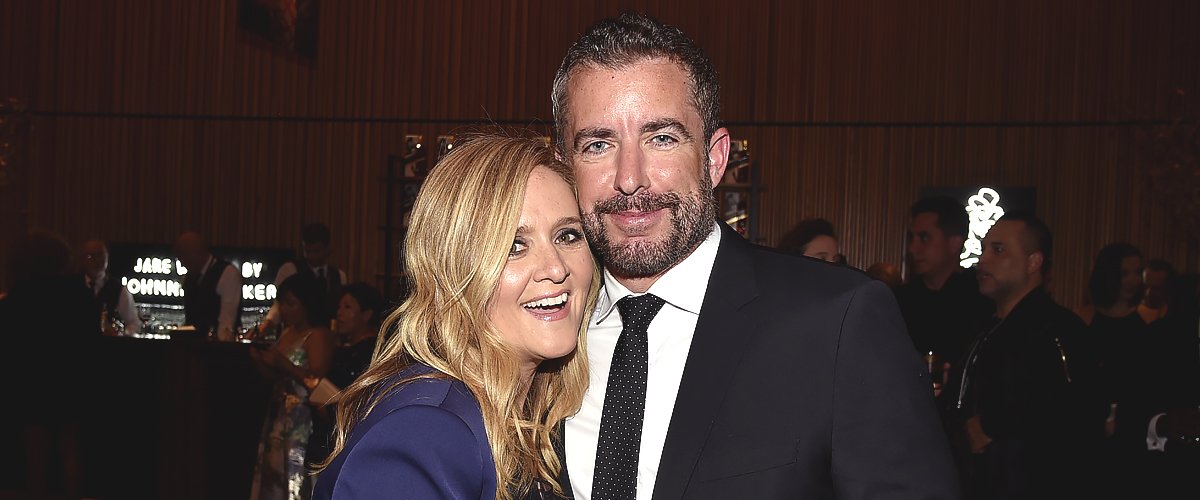 Getty Images
Jason Jones and Samantha Bee Have Been Married since 2001 — Meet the 'Full Frontal' Host's Family

Actor and comedian Jason Jones, best known for "The Daily Show," has been married to actress Samantha Bee for almost two decades. Their relationship is one of a kind.
Samantha and Jason make up one of the funniest couples in the entertainment industry, and the fact that they worked together on "The Daily Show" proves it.
They bonded over their mutual hatred of children.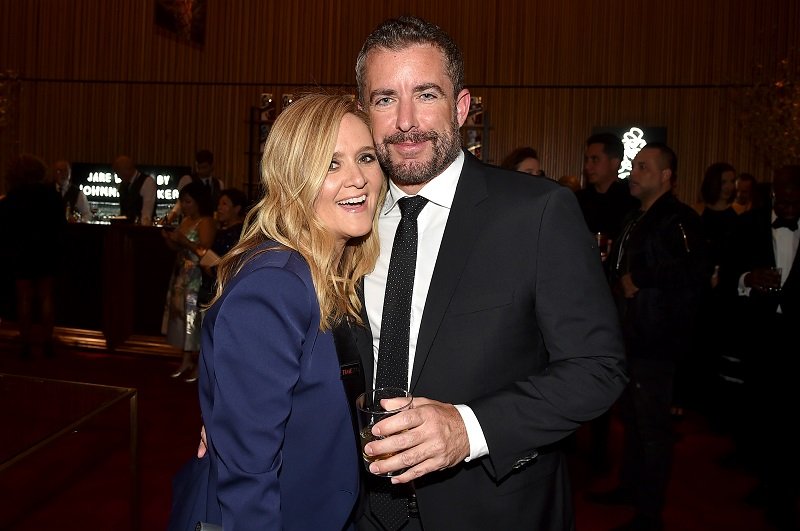 Samantha Bee and Jason Jones on April 24, 2018 in New York City | Photo: Getty Images
JASON JONES AND SAMANTHA BEE'S CAREERS
As Indie Wire reported, they did so well that they almost took over the entire show themselves. Instead, they moved from Comedy Central to TBS to work on "Full Frontal with Samantha Bee."
While the show has Samantha's name on it (she is the main correspondent), Jason serves as an executive producer, meaning that it is a family business.
Apart from that, Jason Jones got the starring role in the already-canceled "The Detour." The comedy TV show, which was created by Samantha Bee and her husband, aired on TBS between 2016 and 2019, totaling four seasons.
Talking to Indie Wire in 2017, Jason admitted that every piece that he wrote for "The Daily Show" prepared him for writing a scripted series as it was like making a lot of short films with protagonists, antagonists, and odds they had to experience.
He also confessed to having three seasons ready and "pretty much mapped out" in his head at the time of the interview, adding that coming up with a fourth one would be quite challenging. That's probably the reason why it only lasted four seasons.
Jason pointed out that the network would have made a mistake if they hadn't picked the series up for a second season because they had "great talent, good writers, good directors."
JASON JONES AND SAMANTHA BEE WORKING TOGETHER
The actor and comedian added that he thought about the type of relationship that Sam Malone and Diane Chambers (Ted Danson and Shelley Long) had in "Cheers" to write "Detour," adding that he loved the fact that they fought like crazy.
Speaking of fighting, Samantha Bee and Jason Jones were in an interview with Fox 11 Los Angeles in 2015 in which they revealed some details of their relationship and how working together worked out for them.
One of the things that they said was that, when they felt that they needed some space, they walked to work on opposite sides of the streets.
When it comes to appearing on-air together after having a serious fight, Samantha admitted that their relationship was like the one portrayed in "Fifty Shades of Grey." "We slap each other around; it's what she's saying," hilariously added Jason.
THE COUPLE'S FIRST MEETING
Talking to Megyn Kelly on "Today," Jason admitted that his and Samantha's children didn't think they were funny. So far, they share three kids: son Fletcher and daughters Piper and Ripley Bee-Jones.
In the same interview, the actor revealed that he and his wife met each other while doing children's theater, and they bonded over their mutual hatred of kids.
Although Jason Jones and Samantha Bee are celebrities, they need to stay in isolation at home with their children due to the novel coronavirus, just like the rest of the world. The actress wrote for Time about the whole experience, claiming that she really missed her children's teachers.
After saying that being a parent was not easy, she revealed that her kids usually help her and Jason while shooting "Full Frontal," and since they are good at negotiating, they asked them to buy presents as their payment.
Samantha also wrote that teachers were heroes and that they needed to get paid more because of all the hard work that it takes to teach children on a daily basis.
Nowadays, Jason Jones and her wife are focused on "Full Frontal." Only time will tell what exciting projects they will take on when the situation returns to normal.
Please fill in your e-mail so we can share with you our top stories!