Michael Strahan and His Daughter Sophia Walk Hand in Hand in New York
Michael Strahan's 14-year-old daughter Sophia had family time with her father as they took a walk outdoors hand in hand.
The novel coronavirus caused the world to go on a compulsory holiday. Many countries declared lockdown, leaving families to spend time together without going to work or school.
It's been two months, and people have started to come out. Staying indoors can be tiring, but many families have used the time to bond more.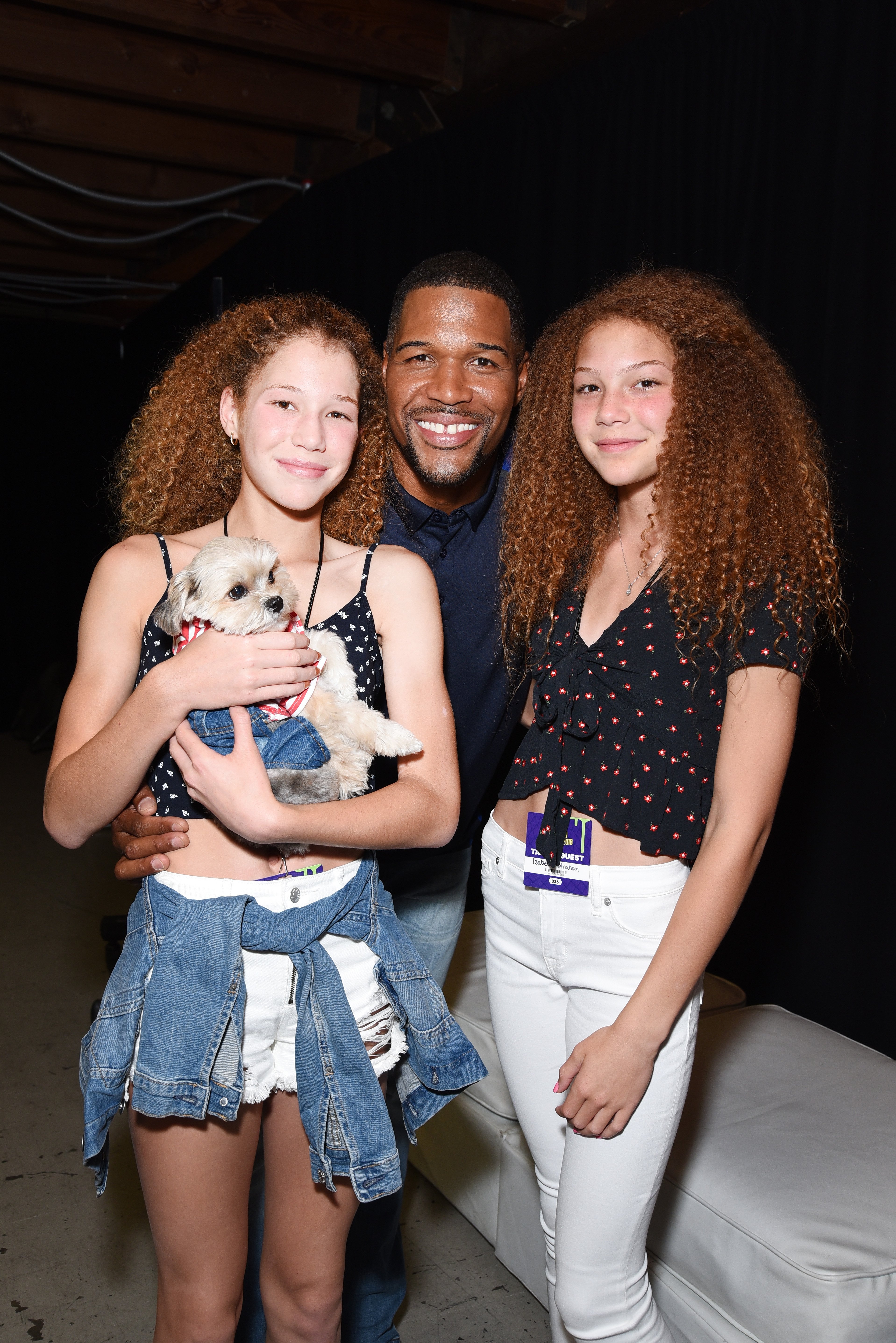 Michael's teenage daughter shared a shot of her and the former sportstar holding hands. The Strahan's donned nose masks as a precaution against the virus.
It didn't take the virus for the former football star and on-screen personality to appreciate his family. Back in 2016, he mentioned how he prioritizes his kids, who are his family.
For him, it's family over business or any busy schedule. Though he is not married, he shares Sophia and Isabella — the twin girls — with his ex-wife, Jean Muggli.
Michael also shares two older kids, Tanita and Michael Jr., from his first marriage with Wanda Hutchins. After their divorce, the kids were left in the custody of their mother in Germany, where they grew up until it was time to go to high school. They joined their dad in Houston.
 He once stated that his children teach him not to take life too seriously.
He and Jean's girls' lived between North Carolina and Dakota. Irrespective of where his kids were, he made it a duty to always check on them and spend as much time with them as possible.
All four of the Strahan's also have a cordial relationship, which makes the dad feel accomplished. He said:
"... I'm proud of that. You worry how the kids will mix and blend, but brothers and sisters are brothers and sisters regardless of different mothers."
Last year, the GMA co-host posted a snap of him and the twins at the Kids Sport Choice Awards, and fans went wild with their reactions.
They seemed pleased to see the father of four being supported by the girls' and most fans shared their excitement of seeing the trio in one picture, as their favorite sports star rarely posts images of himself and the kids together. 
Being an uptight dad was never Michael's parenting game, so having fun and learning from his kids wasn't a big deal. He once stated that his children teach him not to take life too seriously.